South Carolina Immigration Bill Awaits Governor's Signature; ACLU Says it Will Sue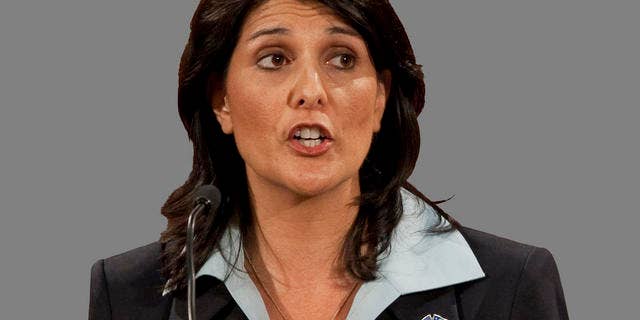 As a strict immigration enforcement bill sits on the desk of South Carolina Gov. Nikki Haley for her signature, a coalition of civil rights groups says it will file a lawsuit over the measure if it becomes law.
South Carolina would become the sixth state, after Arizona, Utah, Georgia, Alabama, and Indiana, to have a law that calls on police to check the immigration status of people they encounter during their work and whom they suspect are in the country illegally.
And like the other bills, the South Carolina measure requires employers to use E-Verify, a government database, to check whether someone is eligible to work in the United States.
The bill was sent to the governor, whose spokesman has said she will sign it, after the state House passed it on Tuesday with a 69-43 vote. The measure already had passed the state Senate.
South Carolina House Speaker Bobby Harrell said that federal inaction on fixing the flawed immigration system has left states such as his with little choice but to take the matter into their own hands.
"If Washington refuses to effectively support our law enforcement officers by enforcing immigration laws, it is left up to the states to stand up and do what is right," said Harrell, R-Charleston. "That is exactly what South Carolina did today by making sure our officers have the enforcement tools they need during this time of federal indecision."
The bill, which Haley, a Republican, has indicated she will sign into law, expands on a 2008 South Carolina law, which at the time was considered one of the nation's toughest crackdowns on illegal immigration.
It requires officers to call federal immigration officials if they suspect someone is in the country illegally. The question must follow an arrest or traffic stop for something else. The measure bars officers from holding someone solely on that suspicion.
Opponents argue the bill will encourage racial profiling and lead to lawsuits. Beyond the possibility of lawsuits by civil rights groups, the measure allows residents to sue local governments that bar or restrict officers from complying.
"We're setting up another avenue for racial profiling," said Rep. David Mack, D-North Charleston. "We're going to have situations of hard-working Americans of a certain color... pulled over for no reason but they're brown. That's wrong."
Civil rights groups released a joint statement Wednesday warning that they will sue if the bill becomes law.
"If Gov. Haley signs this law, she will join Gov. Brewer and others on the wrong side of history," said Marielena Hincapie, the executive director of the National Immigration Law Center. (Jan Brewer, a Republican, is the governor of Arizona.)
The American Civil Liberties Union, along with other groups including the Southern Poverty Law Center and the National Immigration Law Center, are suing to block similar laws in Arizona, Utah, Indiana, and Georgia. A federal judge held a hearing on the Georgia law on Monday and has indicated he will strive to render a decision before July 1st, when it is scheduled to take effect.
Omar Jadwat of the ACLU argued the Georgia law is fundamentally unconstitutional and infringes on federal authority, while Georgia's Senior Assistant Attorney General Devon Orland said the measure is needed because medical facilities and prisons are being strained by undocumented immigrants.
The possible harm the law could inflict on people and organizations, said Karen Tumlin from the National Immigration Law Center, is greater than any harm done to the state without the law. So, she maintained, it should be blocked until the courts rule on the merits of the legal challenge.
A federal judge blocked the most controversial parts of Arizona's law last year after the U.S. Department of Justice sued, arguing that only the federal government can regulate immigration. A federal appeals court judge upheld the decision, and Brewer has said she plans to appeal to the U.S. Supreme Court.
A federal judge also has temporarily blocked Utah's law, citing similarities to the most controversial parts of Arizona's law. A hearing is set for mid-July to determine if the law can take effect.
And in Indiana, a federal judge on Monday heard arguments on whether that state's law can take effect next month. Like in Georgia, that judge listened to the arguments and said she'd rule before the law is set to take effect July 1.
Sam Brooke, a staff attorney with the Southern Poverty Law Center, said that no one state's immigration law can really be called the strictest in the nation, though he said Alabama's appears to be more sweeping.
"It's got prohibitions on renting, entering into a contract with an undocumented person," he said, "it requires schools to check immigration status when kids are enrolling."
Brooke, who attended Monday's hearing on Georgia's measure, said the judge wanted to know if a provision prohibiting transporting undocumented immigrants would mean a criminal charge for, say, a teenager who is here legally and drives his undocumented parent.
"The state's position was yes," Brooke said. "They said it would be no different than if an 18-year-old transported someone who is a cocaine dealer."
Proponents of strict immigration enforcement say something must be done to stem the tide of illegal immigration. An estimated 11 million undocumented immigrants are believed to be living in the United States.
Talbert Black, state coordinator in South Carolina for the Campaign for Liberty, said he likes the idea of ensuring that people are in the state legally.
"But we're in this mess because the federal government hasn't enforced federal immigration law, so what's our answer? We want to give the federal government complete authority over who's hired in this state, and I think that's a bad idea," he said.
The CEO of the small business chamber, on the other hand, said the Republican leadership should be ashamed. He objected to the bill's call for mandatory participation in the federal online system to check on a worker's immigration.
"We're burdening businesses with being the immigration police," said Frank Knapp, noting the changes were done on the Senate floor without a hearing. "They've made a change to impact every business in this state no matter how small, whether they have Internet access or not, with no public debate."
This story contains material from The Associated Press.
Follow Elizabeth Llorente on Twitter: @LlorenteLatino
Elizabeth.Llorente@FoxNewsLatino.com
Follow us on twitter.com/foxnewslatino
Like us at facebook.com/foxnewslatino