Ex-Obama campaign manager, Plouffe, fined $90G for violating lobbying rules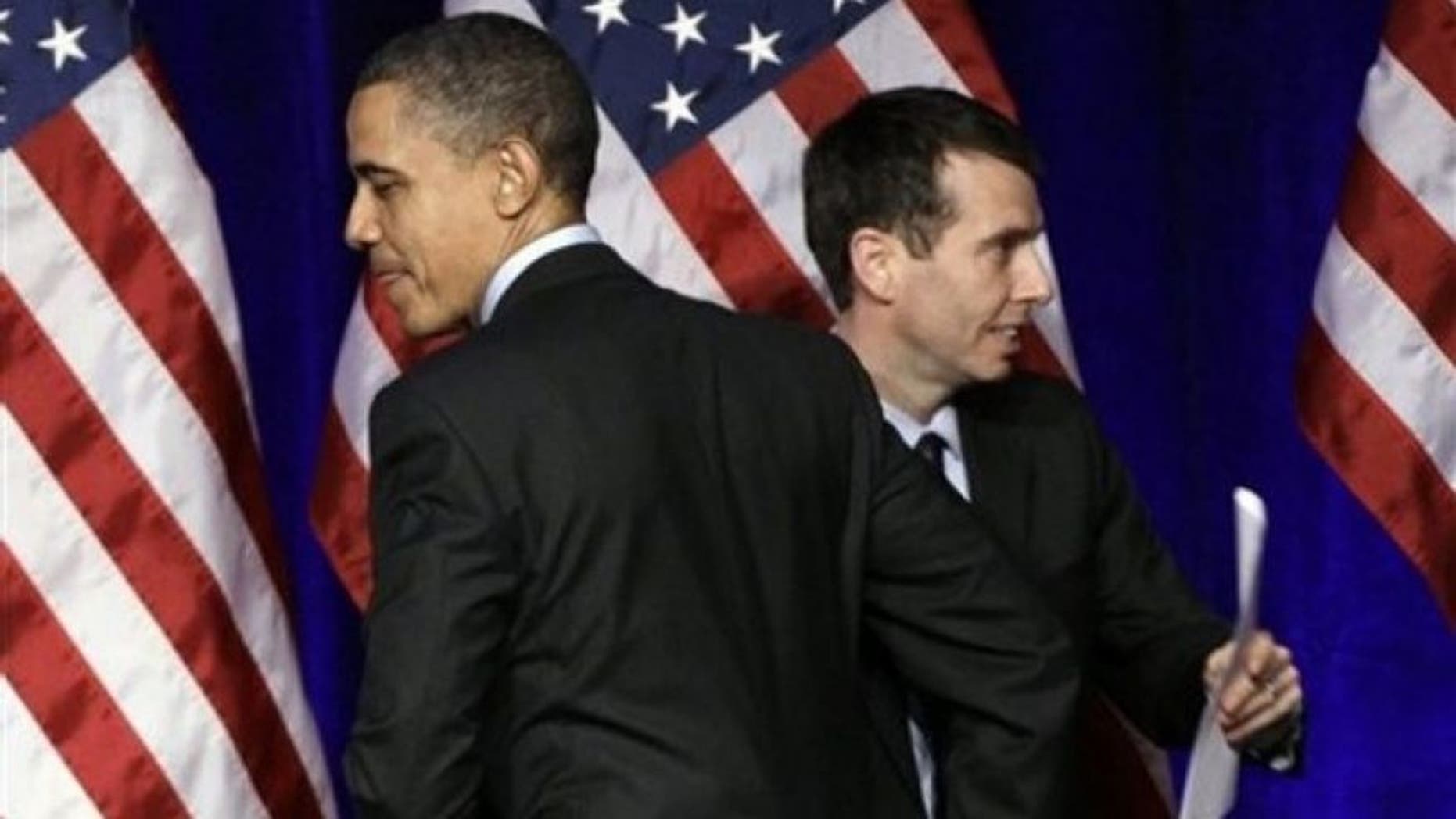 Former-President Obama's ex-campaign manager was fined $90,000 on Thursday for illegally lobbying Chicago's mayor on behalf of Uber.
The Chicago Board of Ethics determined that David Plouffe violated ethics rules when he failed to register as a lobbyist after contacting Mayor Rahm Emanuel.
Plouffe was trying to help the ride-hailing service with regulations for picking up travelers at Chicago airports. The board also fined Uber $2,000 for hiring a lobbyist who violates the city's lobbying laws.
An Uber spokesman said the company regretted the mistake and would comply with the board's assessment.
The lobbying violation became public after Emanuel released hundreds of personal emails related to public business in the face of two open records lawsuits, which alleged that he violated the state's open record law, the Chicago Tribune reported. Plouffe's message to Emanuel was sent on Nov. 20, 2015.
"Assume both of us thought the airport issue was settled and we would never have to discuss again, but unfortunately two significant new hurdles were introduced," wrote Plouffe, who was a senior executive at Uber in 2015. "Coming to you because of their severity that would prevent us from operating. We were all set to announce Monday we were beginning pickups."
Plouffe echoed Uber's concerns about pickup fees and the requirement that Uber drivers had to show a placard when picking up travelers at airports. He apparently wanted to get the issues settled before the holidays.
Emanuel referred Plouffe to Michael Negron, his chief of policy, and David Spielfogel, a senior adviser.
The message came at a time when Chicago was trying to figure out how to regular the ride-sharing industry. The rules that were settled on were less rigid than regulations on taxi companies, according to the Tribune. The rules remain intact despite challenges from city aldermen last summer.
The ethics board said that Plouffe and Uber argued that he should only be subject to a $1,000 fine. The board said a $1,000 fine would encourage unregistered lobbying activity. Plouffe received a $90,00 fine because he didn't register as a lobbyist until April 13, 2016. The rules state that he should've registered five business days after lobbying Emanuel.
"Mr. Plouffe and the company argue that this leads to an absurd result by having the board punish those, like him, to the same degree it would punish a person who actually had engaged in lobbying every day during this period," the panel wrote in its decision. "The board rejects this argument."