Ex-Homeland Security secretary Napolitano said she backs executive action on immigration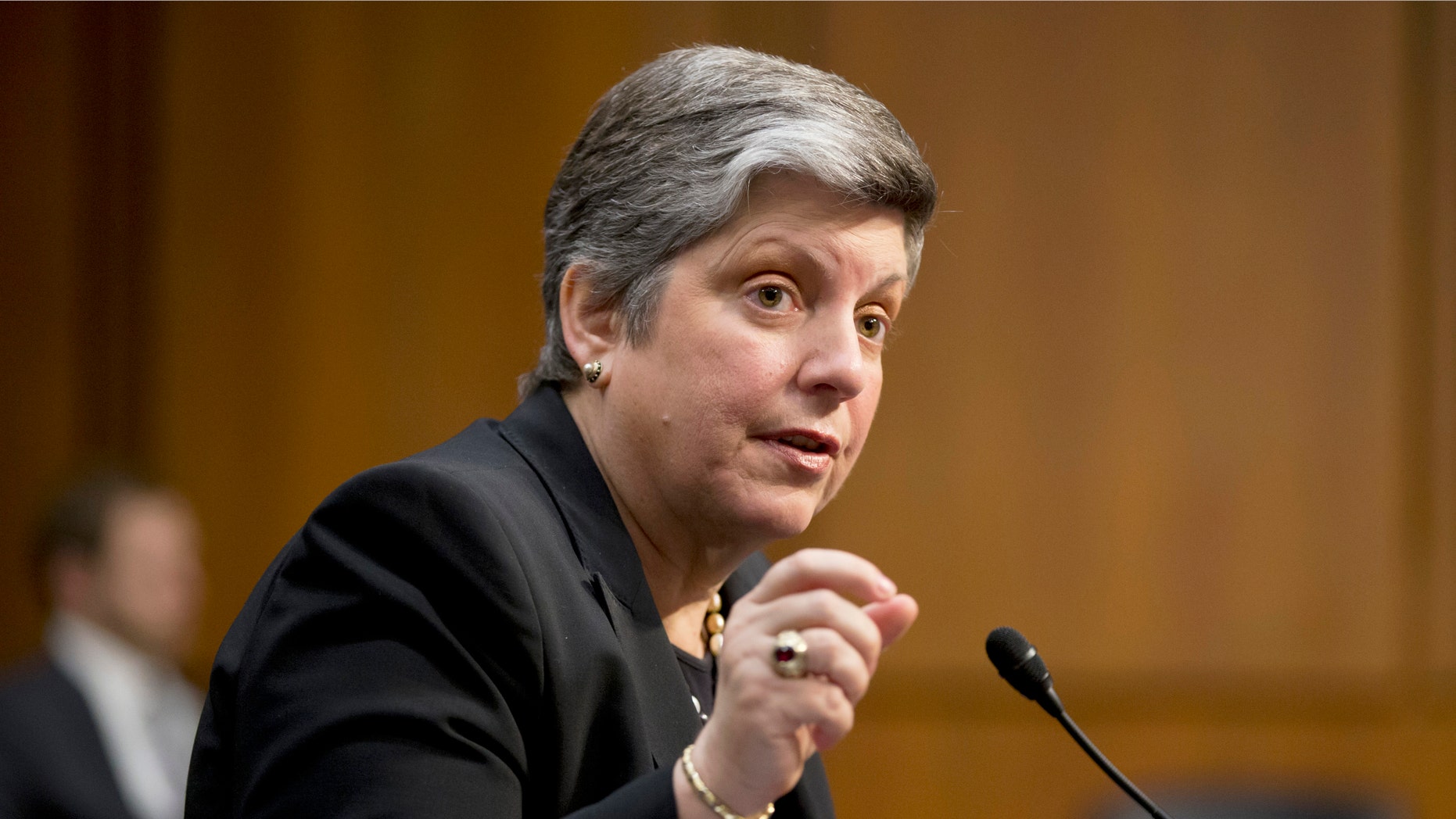 Former Homeland Security Secretary Janet Napolitano fought resistance and challenges in the White House as she pushed for a way to give a reprieve to undocumented immigrants who had been brought as children to the United States, according to The Washington Post.
Offering a rare glimpse into the behind-the-scenes tug-of-war that occurred over what eventually became the Deferred Action for Childhood Arrivals (DACA) program, Napolitano described in an interview with the Post prickly debates that she had with officials at the DHS as well as with White House lawyers.
"It just seemed to me that we needed to do something for this group of young people," Napolitano said to the Post. "They were brought here as kids, not of their own volition. They really are kind of the worst victims of the lack of immigration reform."
Napolitano said some in the DHS wondered whether many more people would apply for DACA than the agency could handle.
The Post also provided information about the internal discussions between Napolitano and others from an advance copy of a speech the former DHS head was planning to deliver in Georgia on Monday.
"There were serious logistical concerns," the Post quoted Napolitano's speech as saying about the debates over DACA.  "It would run the risk of appearing to make law and usurping Congress. . . . Who knew how it all would turn out?"
Napolitano left the DHS last year and took a job as president of the University of California system.
Napolitano said that she never directly spoke with President Obama during all the discussions, though it seems he strongly supported it.
The move to do something to spare hundreds of thousands of undocumented immigrants from deportation and pave the way for them to do such things as obtain work permits and driver's licenses was rooted in the failure of Congress to pass a comprehensive reform law, or a more limited one, known as the Dream Act, that would have given undocumented immigrants who came as minors a chance to legalize their status.
Last year, the U.S. Senate, where Democrats have a majority, passed a sweeping bipartisan comprehensive immigration reform bill that, among other things, bolstered border security, expanded foreign worker visa programs, and provided a path to legal status for undocumented immigrants who meet a strict set of criteria.
But the effort stalled in the House, where Republicans have the majority, and where some of the most conservative members fought against taking up any immigration measure that provided a path to legal status to people who are here illegally.
Napolitano told the Post that she supports Obama's plan to take executive action after the November election to allow some undocumented immigrants to work and live legally in the United States.
Many Republicans have denounced Obama's plan, calling it an end-run around Congress.
"If Congress refuses to act and perform its duties, then I think it's appropriate for the executive to step in and use his authorities based on law . . . to take action in the immigration arena,'' Napolitano said.
Follow us on twitter.com/foxnewslatino
Like us at facebook.com/foxnewslatino