EPA Links Drilling Method to Pollution, as Industry Calls Report 'Reckless'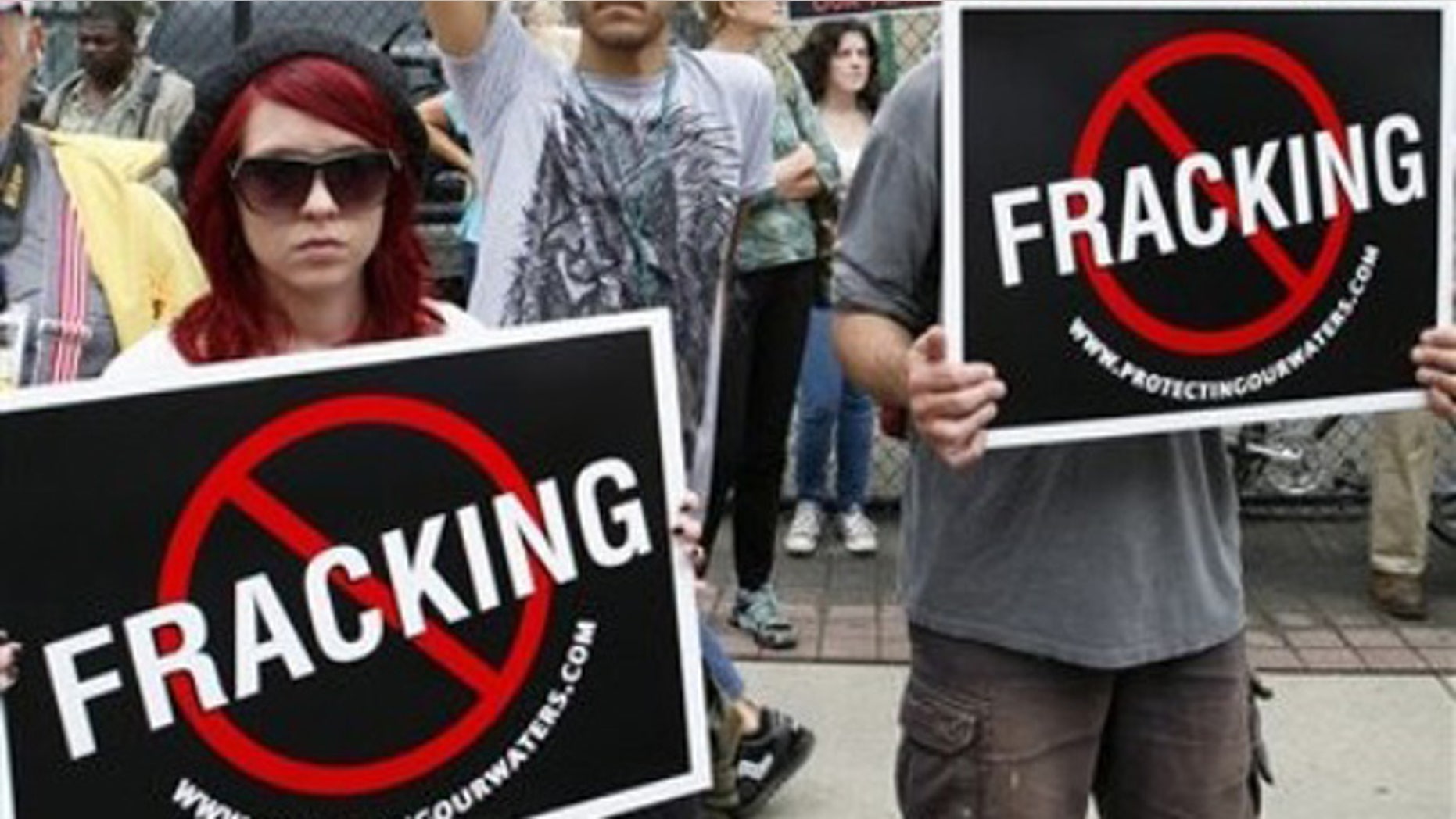 The Environmental Protection Agency announced Thursday that a popular but controversial method for boosting the productivity of oil and gas wells could be responsible for polluting drinking water.
The finding, included in a draft report, was quickly assailed by the industry. One U.S. senator called it "premature" and politically motivated.
But the EPA said it prepared the report with the safety of residents as its top priority.
The draft finding pertains to a process called "fracking." The method involves pumping pressurized water, sand and chemicals underground to open up cracks in the rock and in turn improve the flow of fossil fuels.
With the EPA linking the method for the first time to drinking water pollution, the report could have major implications for the industry as states try to figure out how to regulate the process.
The industry has long contended that fracking is safe, but environmentalists and some residents who live near drilling sites say it has poisoned groundwater.
The EPA specifically reported that compounds likely associated with fracking chemicals had been detected in the groundwater beneath a Wyoming community where residents say their well water reeks of chemicals.
The EPA said its announcement is the first step in a process of opening up its findings for review by the public and other scientists.
"EPA's highest priority remains ensuring that Pavillion residents have access to safe drinking water," said Jim Martin, EPA regional administrator in Denver. "We look forward to having these findings in the draft report informed by a transparent and public review process."
The EPA also emphasized that the findings are specific to the Pavillion, Wyo., area. The agency said the fracking that occurred in Pavillion differed from fracking methods used elsewhere in regions with different geological characteristics.
But the Petroleum Association of Wyoming panned the report as "reckless" in a statement Thursday afternoon.
"Let me be clear, the EPA's findings indicate that there is no connection between oil and natural gas operations and impacts to domestic water wells," association President Bruce Hinchey said. "Unsubstantiated statements coming from the EPA today stretch the data and cause unwarranted alarm and concern about a proven technology that allows our industry to safely extract oil and natural gas. The EPA's announcement is irresponsible and leads us to call into question its motives."
The association claimed that after "several rounds of testing" on private water wells, the only organic compound exceeding regulatory standards was "an additive in plastics and one of the most commonly detected organic compounds in water."
Sen. James Inhofe, R-Okla., ranking Republican on the Senate environment committee, rejected the findings as well.
"EPA's conclusions are not based on sound science but rather on political science," he said in a statement, adding "serious outstanding questions" remain about the EPA's data and process.
"This announcement is part of President Obama's war on fossil fuels and his determination to shut down natural gas production," Inhofe said.
Calgary, Alberta-based Encana owns the Pavillion gas field. An announced $45 million sale to Midland, Texas-based Legacy Reserves fell through last month amid what Encana said were Legacy's concerns about the EPA investigation.
Encana spokesman Doug Hock said there was much to question about the draft study.
The compounds EPA said could be associated with fracking, he said, could have had other origins not related to gas development.
"Those could just have likely been brought about by contamination in their sampling process or construction of their well," Hock said.
In Colorado, regulators are considering requiring oil and gas companies to publicly disclose the chemicals used in fracking. The sticking point is whether trade secrets would have to be disclosed and how quickly the information would have be turned over.
Industry representatives say Colorado and Texas are the only states to have moved to consider disclosing all fracking chemicals, not just those considered hazardous by workplace regulators.
The Associated Press contributed to this report.