Challenger to Democratic Rep. Eliot Engel picks up another progressive endorsement
NEWYou can now listen to Fox News articles!
A Democratic primary challenger to Rep. Eliot Engel picked up another endorsement from a progressive organization in his bid to oust the powerful incumbent in New York City's 16th Congressional District.
Jamaal Bowman, a Bronx principal, got the endorsement from Democracy for America (DFA) on Tuesday in his bid to topple Engel, the chairman of the House Foreign Affairs Committee.
HERE ARE THE CONGRESSIONAL CANDIDATES AOC FUNDED WITH HER NEW PAC
The DFA said it backed Bowman because he'll be a fighter for "Medicare-for-all," a Green New Deal, robust criminal justice reform and affordable housing.
"For low-income and working-class people in New York and across the country, politics as usual just isn't working -- and things won't change if keep on electing the same politicians, controlled by the same corporate interests, over and over again," Yvette Simpson, CEO of the progressive PAC, said in a statement.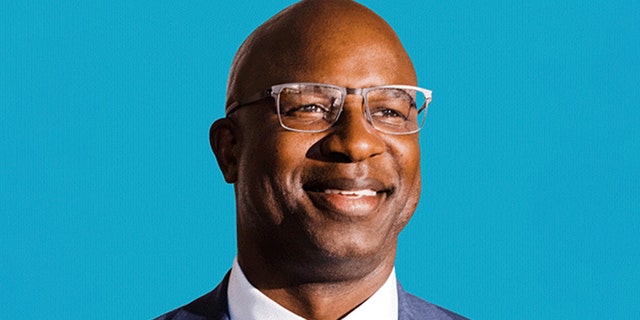 Engel, born and raised in the Bronx, has been in Congress since 1989 and rose to the ranks of leadership as chairman of the powerful committee overseeing foreign relations. Engel beat out three Democratic primary challengers in 2018 in a landslide.
AOC CITES NEED TO 'PLAY HARDBALL' ON CORONAVIRUS RELIEF PACKAGES, IN PUSH FOR $2,000 PER MONTH PAYMENTS
Earlier this week, Engel won the endorsement of a major gun violence prevention organization, Brady: United Against Gun Violence. Brady joins with other major groups -- like Planned Parenthood Action Fund, NARAL Pro-Choice America and the Congressional Black Caucus -- that have backed Engel.
Brady cited Engel's support for expanded background checks and an assault weapons ban and as well as authoring the Safe Gun Storage Act of 2019, an effort to improve firearm locks and safes that hasn't passed.
"Eliot Engel has championed gun violence prevention throughout his time in Congress, working to make New York and all of our communities safer," Brady President Kris Brown said in a statement. "... Rep. Engel has shown that he understands the need to prevent gun violence in all of its forms. He is an essential partner in this work who is not afraid to act."
Bowman has picked up the backing of several progressive groups and figures, including Justice Democrats, the group that helped Rep. Alexandria Ocasio-Cortez win two years ago; the Working Families Party; and actress Cynthia Nixon, who lost her primary bid against Gov. Andrew Cuomo in 2018.
The primary in New York City is June 23.