Electorate Roars at Washington, Hands Setbacks to Establishment Candidates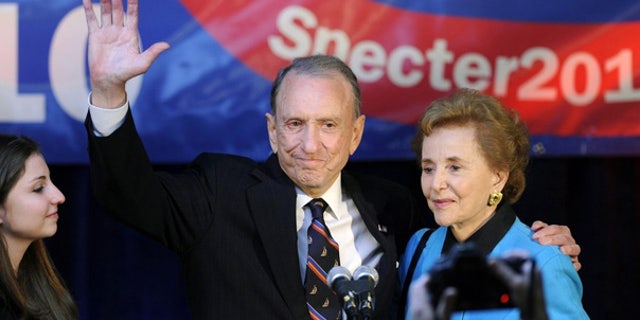 If Tuesday's primaries were any indication, incumbents and establishment-backed candidates in November should be shaking in their boots.
In Kentucky, Secretary of State Trey Grayson, who was backed by Senate Minority Leader Mitch McConnell and former Vice President Dick Cheney, was soundly defeated by Tea Party favorite Rand Paul. In Pennsylvania, five-term Sen. Arlen Specter, who ditched the Republican Party last year to save his career, ended up being sent into retirement anyway by Rep. Joe Sestak in the Democratic primary.
And in Arkansas, Sen. Blanche Lincoln was forced into a runoff against Lt. Gov. Bill Halter after she failed to win the majority of votes in the Democratic primary.
Taken together, the results of Tuesday's races sent a clear message to Washington that the anti-incumbent wave that has gripped the nation over the past year isn't losing steam.
Tuesday's results come in a month when Democratic Rep. Alan Mollohan of West Virginia fell in a primary to an opponent who highlighted ethic issues and Sen. Bob Bennett of Utah was denied a spot on the ballot at a Utah Republican convention.
The latest primaries were closely watched for clues to how angry the electorate is about a weak economy, record-high deficits, two ongoing wars and a Washington environment that critics say favors rhetoric over results.
If recent elections highlight an undercurrent of voter anger, it remains to be seen how that anger will affect November's midterm elections, when Republicans will challenge Democrats for control of both chambers in Congress.
Yet one thing seems certain -- these are uncertain times for career politicians.
"I'm against the establishment. They're all crooked, unreliable and selfish for power," said Bill Osburn, 79, a military retiree from Murray, Ky., who helped tea party favorite Rand Paul win the Senate GOP nomination. "We need citizen representatives, not political politicians."
Paul, a political novice, defeated Grayson in an early test of the so-called Tea Party, a loose affiliation of disaffected voters -- mostly conservatives.
"It cannot be overstated that people want something new," Paul said, "They don't want the same old, same old politicians and I think they think the system is broken and needs new blood."
The same could be said in Pennsylvania after 80-year-old Specter lost his bid for a sixth term. His rival for the Democratic Senate nomination accused party leaders of trying to foist Specter on Pennsylvania voters.
"My party's establishment got off track," Sestak told USA Today before the election.
In Arkansas, Lincoln didn't do well enough Tuesday to avoid a June 8 runoff against Halter. Her 17-year career in Congress is now at risk.
"Voters are so angry they are throwing plates," said Democratic consultant Dane Strother.
The Associated Press contributed to this report.