Democrats In Tough Midterm Races Urge Obama Not To Take Immigration Into His Own Hands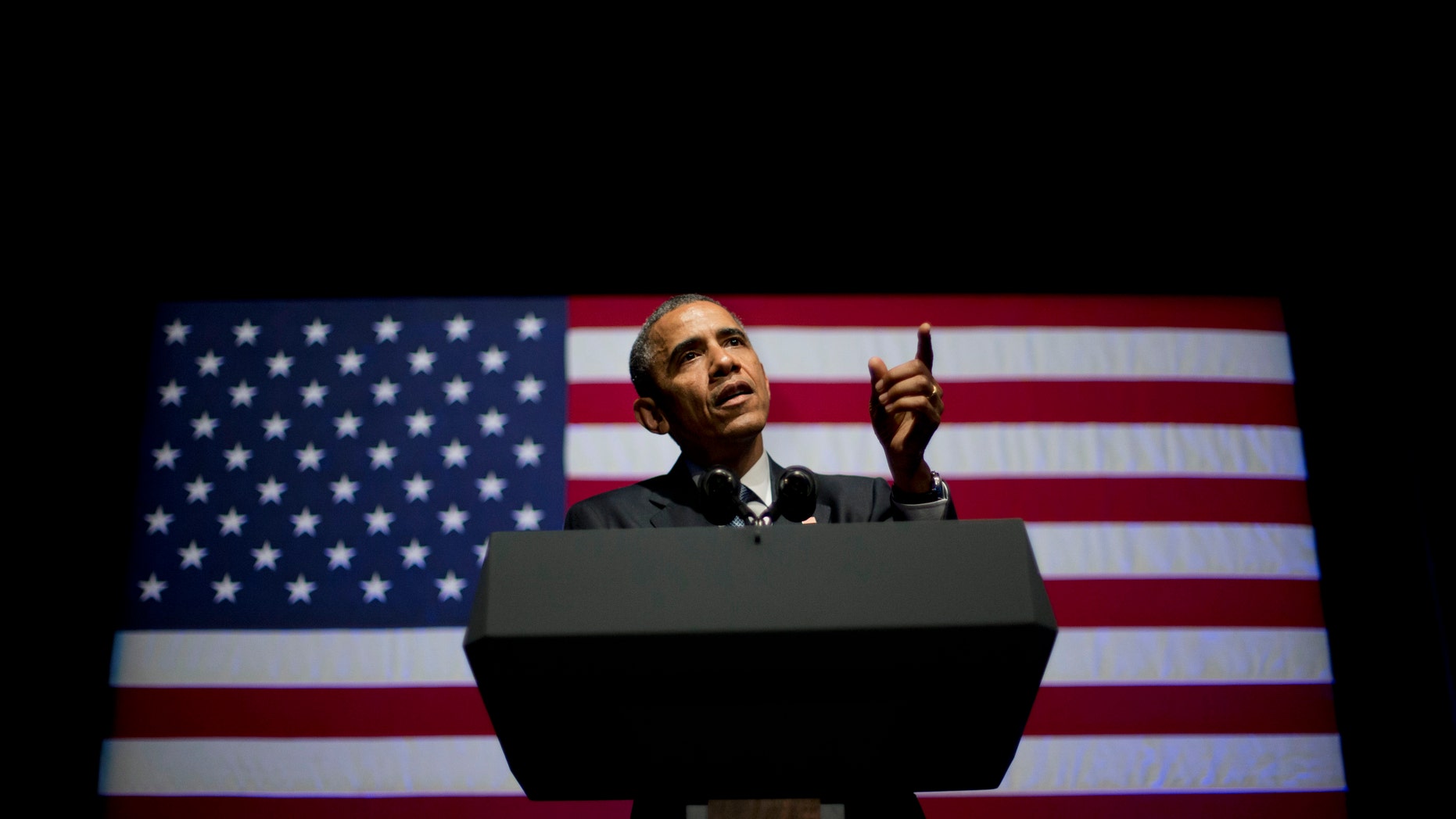 It's not just Republicans in Congress who are pressing President Barack Obama not to take action unilaterally on immigration.
It's also several Democrats, Politico reports.
Some Democrats in the Senate are trying to persuade the administration – which recently announced it was putting off executive action on immigration until after the November midterm elections – to delay any initiative on the controversial issue indefinitely.
Sen. Kay Hagan, a Democrat from North Carolina who argued against executive action earlier this summer, said that it would be wrong for Obama to act on immigration on his own.
Delaying action until after the election, she said, was not enough.
"I don't think it should be by executive action," said Hagan, who's in a competitive race to keep her seat, to Politico.
"I made the comment weeks and weeks ago that this is a congressional decision," added Hagan. "I've supported the immigration reform bill and … I think the House needs to take that legislation up."
Indeed, some of the biggest opponents among Democrats of executive action on immigration are those in tight races.
Earlier this year, Obama denounced congressional inaction on overhauling the immigration system, and said that if the lawmakers made no progress on a measure by the end of summer, he would act unilaterally.
The Obama administration indicated in recent days that it was such action until after the election to avoid giving Republicans the chance to use it as a weapon against Democrats running this November.
The president is said to be considering an action that includes protecting millions of immigrants in this country illegally from deportation, and granting them work permits allowing them to work legally in this country. Such action would be an expansion of a program Obama created two years ago for immigrants brought here illegally as youths.
The administration is also weighing steps that could make more visas available for the business community.
Despite the delay after elections, Republicans have angrily criticized the president for doing an end-run around Congress to change aspects of immigration policy.
"There are at least some Democrat leaders who don't seem to want to resolve this issue. They'd rather have the issue politically going into, particularly, 2016," said Sen. Jerry Moran of Kansas, the head of the Senate GOP's campaign arm. "Some of their motivation is: Let's keep this issue around."
Independents who often support Democratic positions on issues also expressed misgivings about changing immigration policies by executive action.
U.S. Sen. Angus King, an independent from Maine, said: "Significant executive action would undermine support for comprehensive reform and actually perhaps could set the cause back. It's not about the midterms. It's about whether this is a good policy decision, and I don't think it is."
Meanwhile, the White House chief of staff Denis McDonough assured frustrated Latino lawmakers that Obama would take executive action by the end of the year to address the nation's flawed immigration system, and do as much as he can under the law.
McDonough met with members of the Congressional Hispanic Caucus at the Capitol Thursday afternoon.
Lawmakers say they vented their anger over Obama's decision to delay his promised executive action until after the elections in their meeting with McDonough.
McDonough heard out their concerns and renewed the president's commitment to act — pledging under lawmakers' questions that it would happen even if Democrats lose the Senate, the political environment turns worse and Obama once again faces calls to put off his decision.
Many Latino leaders and advocates for more flexible immigration measures directed much of their exasperation at Obama and Democrats, warning them of a backlash and saying the party has taken Latinos for granted with lip service on issues like immigration.
Some Democratic senators said their chamber had done its part on immigration reform – passing a bipartisan measure last year – and said the GOP-led House had been the stumbling block.
"We've already passed a comprehensive piece of legislation on immigration," said Mark Begich of Alaska. "You would think the House would take it up."
He added that Obama "needs to be engaged with Congress on this."
Other Democrats, such as Rep. Luis Gutierrez, are pressing Obama to stop saying he'll act unilaterally – something he has threatened for years – and do it already.
"No more excuses. I don't care what senator is dangling in the wind, I don't care what Republican proposal is being put forward, I don't care what happens, we are moving forward," Gutierrez said. "The holiday season must be a season of blessings for millions of undocumented families across America."
The Associated Press contributed to this story.
Follow us on twitter.com/foxnewslatino
Like us at facebook.com/foxnewslatino