Democrats accuse officials of misleading Spanish-language voters in Washington state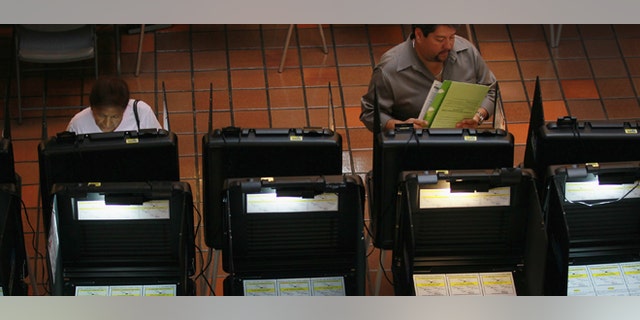 Washington state voters will be receiving a clarification of an item in the Spanish-language election pamphlet that could have dissuaded many from casting a ballot.
Secretary of State Kim Wyman, who is Republican, is expected to send the clarification following a demand by the state Democratic Party, which claimed that the pamphlet's translation of "felony" was too broad and could have been interpreted to mean that anyone with a misdemeanor is disqualified from voting, according to the Seattle Times.
The Democratic Party had threatened to sue over the mistranslation, which presented "felony" as "delito," which strictly interpreted means misdemeanor, instead of "delito grave," which means felony.
Wyman's clarification is to go out to 136,000 Spanish-speaking households in the state, the Times said.
Although Wyman is sending out the clarification, she's making it known that she's not happy about it.
She accused the Democrats' fuss over the pamphlet "nothing more than a political ploy" that "increases public cynicism and undermines public confidence in our election system," the Times said.
Wyman is running for re-election against Democrat Tina Podlodowski, who pounced on the mistranslation, accusing the secretary of state of wanting to misguide voters.
Besides the clarification, Wyman had sent a letter to the 647 registered voters in the state who the Department of Corrections has listed as having misdemeanors.
Wyman's staff had said that a professional translator who was hired to work on the Spanish-language pamphlet had written the mistranslation.
The Democratic Party said the misleading pamphlet could send "a chill through Spanish-language speakers throughout our state."
"Word has gotten out about this confusion; who knows how else it could be interpreted," said Democratic Party spokesman Marc Siegel to the Times.
Wyman said she decided to send out the clarification, at a cost of $35,000, to avoid a court fight over the matter.
"I really believe that the Democrats are manipulating the legal system and taking advantage of the time constraints before the election to gain a political headline," she said.
Like us on Facebook