Democratic lawmakers visit Cuba, Cuomo announces trip amid thawing relations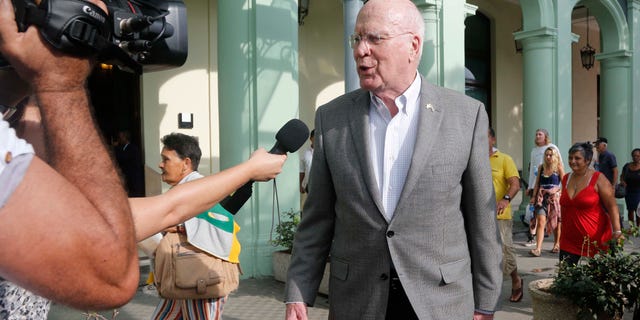 NEWYou can now listen to Fox News articles!
WASHINGTON – A delegation of congressional Democrats began a three-day visit to Cuba on Saturday to discuss expectations for the normalization of relations between the United States and the island nation, while the New York governor added his name to other high-ranking politicians planning a trip to the island.
The delegation's leader, Sen. Patrick Leahy of Vermont, said in a statement Saturday that the lawmakers want to explore opportunities for greater cooperation and to encourage Cuban officials to address issues of concern to Americans and their representatives in Congress.
Traveling with Leahy were Sens. Dick Durbin of Illinois, Debbie Stabenow of Michigan and Sheldon Whitehouse of Rhode Island and congressmen Chris Van Hollen of Maryland and Peter Welch of Vermont.
New York Gov. Andrew Cuomo is planning a trade mission to Cuba to promote the state, spokeswoman Melissa DeRosa said Saturday. She did not say when the Democratic governor would travel, adding that details would be announced later.
DeRosa says the trip to Cuba would be part of a "Global NY" initiative. Cuomo has previously announced that he plans trips to Israel, China, Mexico and elsewhere during his new second term as governor.
Last month, President Barack Obama announced plans for renewed economic ties and other administration-led initiatives aimed at re-establishing relations with Cuba. Many congressional Republicans have been cool to the effort.
Based on reporting by the Associated Press.