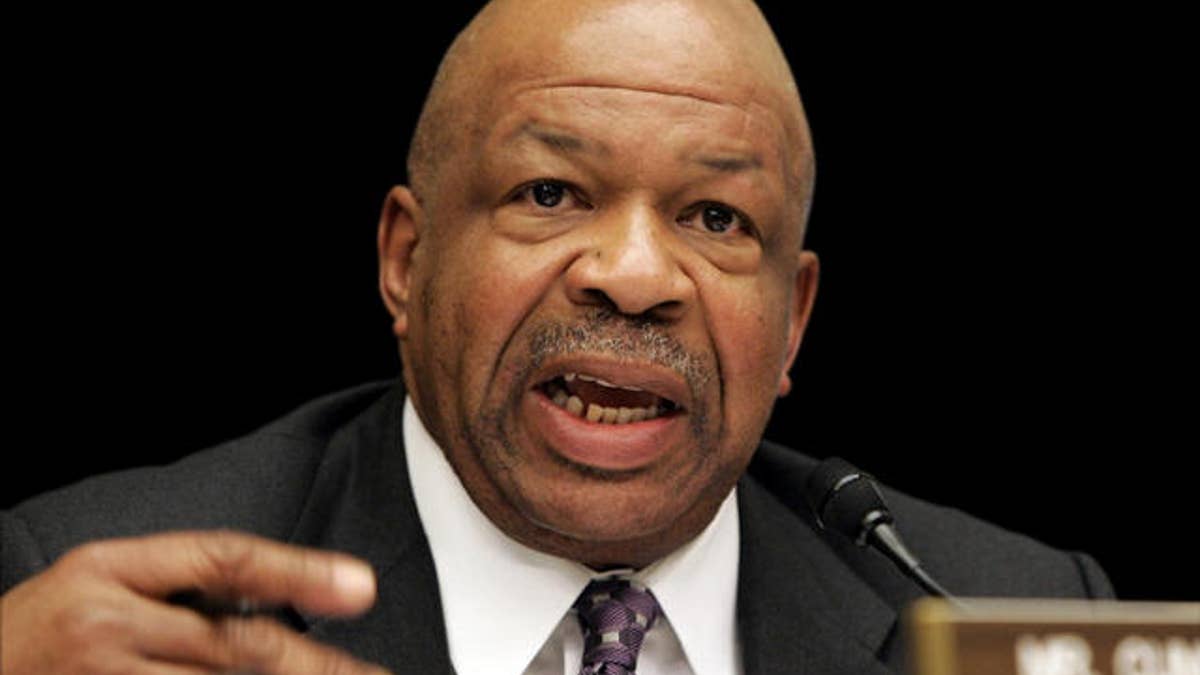 The free flow of illegal guns through the U.S. -- which prompted the controversial, now-defunct sting "Operation Fast and Furious" -- undermines the mission of the Bureau of Alcohol, Tobacco, Firearms and Explosives, the top Democrat on the House Oversight and Government Reform Committee said Thursday.
Rep. Elijah Cummings, D-Md., held a forum Thursday to rebut what he said is a too narrowly focused investigation and not "real oversight" by the the committee's chairman Rep. Darrell Issa, R-Calif., into the operation, which ended in January after U.S. Border Patrol Agent Brian Terry's corpse was found near two guns purchased under the program.
"As I have stated repeatedly, I believe the allegations regarding Fast and Furious are serious and deserve a thorough, even-handed and full investigation. But we cannot ignore the broader problem and its devastating effects on both sides of the border," he said in a statement. "Real oversight requires us not just to hold hearings, but to convert our findings into action."
Cummings released a report ahead of his forum entitled, "Outgunned: Law Enforcement Agents Warn Congress They Lack Adequate Tools to Counter Illegal Firearms Trafficking." It comes just two weeks after Issa held the latest in a series of hearings on the ATF operation, which was designed to track major weapons traffickers on the Southwest border but resulted in agents being told to let guns "walk" across the U.S.-Mexico border.
Cummings' forum sets up the latest battle between the two top members on the committee, who have fought over a number of issues this year, from federal regulations on businesses to an investigation into the housing crisis to the ground rules over calling witnesses to testify.
Issa questioned Cummings' motive.
"This is a predictable maneuver from a minority that has sought to obstruct the investigation into Justice Department sanctioned gunwalking," Issa spokeswoman Becca Glover Watkins said in an email to FoxNews.com. "It will not affect the committee's continued focus on a reckless operation that has been linked to deaths on both sides of the border."
Issa's hearing focused on how the operation spiraled out of control and who at the Justice Department authorized it. Three federal firearms investigators said they were repeatedly ordered to step aside while gun buyers in Arizona walked away with AK-47s and other high-powered weaponry headed for Mexican drug cartels.
Issa berated one witness, Assistant Attorney General Ronald Weigh, because the Justice Department – of which ATF is a component – has not turned over documents that Issa has subpoenaed. When Issa demanded to know who authorized the operation, Weich said that question is the subject of an inquiry by the department's inspector general.
Cummings' forum adopted a less confrontational tone and offered a sympathetic ear to the ATF.
Michael Bouchard, a retired ATF assistant director, said one of the ways his former agency strives to prevent crimes is by "disrupting and dismantling large and small firearms trafficking schemes, which put guns into the hands of violent criminals."
"Unfortunately, criminals bent on acquiring guns can be very clever in the methods that they use to circumvent the law and avoid detection," he said. "ATF and law enforcement must continually adjust to the criminal's changing tactics and develop new strategies and tactics of their own."
Brady Campaign President Paul Helmke blamed America's gun laws on the illegal flow of U.S. guns into Mexico.
"Yet as the six-month anniversary of Tucson approaches, we have still seen no change in our nation's weak or non-existent gun laws," he said. "We still have no federal law criminalizing gun trafficking, banning assault weapons and magazines or closing the loopholes in our Brady Background Check system that help arm dangerous killers and supply gun traffickers.
"I ask Congress what we should all be asking ourselves: What are you going to do about it?"