Deemed flight risk, Florida doctor linked to Sen. Menendez corruption case ordered to remain in jail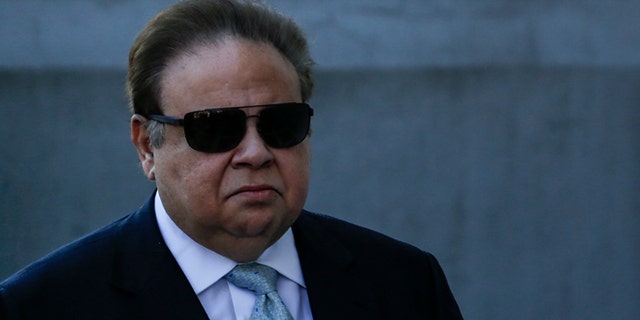 NEWYou can now listen to Fox News articles!
WEST PALM BEACH, Fla. – For Salomon Melgen, there was not to be a get-out-of-jail card.
Melgen, the Florida doctor charged with corruption alongside New Jersey Sen. Bob Menendez, was ordered to remain behind bars while awaiting trial for alleged Medicare fraud.
Attorneys for 60-year-old Melgen said their client posed no risk of fleeing. But U.S. Magistrate Judge James Hopkins sided Friday with prosecutors who said the ophthalmologist's extraordinary wealth gave him a chance to go anywhere in the world, particularly his native Dominican Republic, where he has close ties to government officials.
A 76-count indictment claims Melgen falsely diagnosed patients with eye conditions that allowed him to perform unnecessary and costly procedures. He has pleaded not guilty to those charges, as well as those in the separate New Jersey case, in which he's accused of swapping donations and vacations for favors from Menendez.
The ophthalmologist earned more than $200 million from his practice since 2008 and is close to high-ranking officials in his native Dominican Republic.
In terse exchanges with Hopkins, the defense was questioned on its conversations with court staff before the hearing amid suggestions of "judge shopping."
The Associated Press contributed to this report.
Like us on Facebook
Follow us on Twitter & Instagram