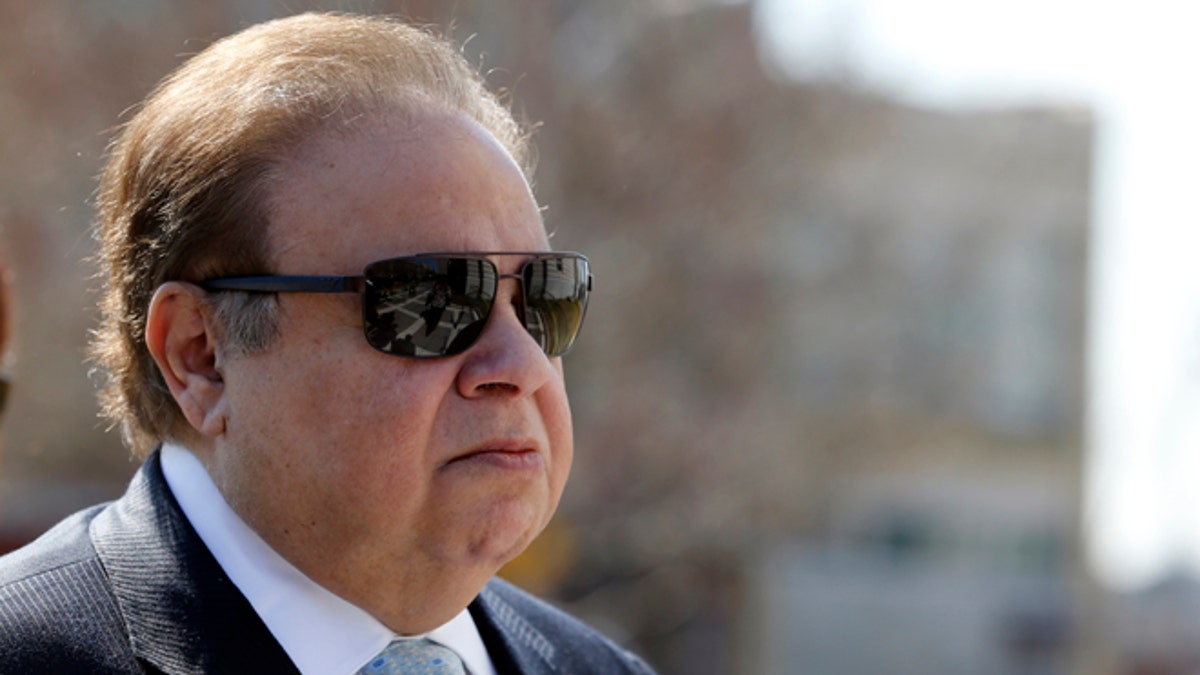 WEST PALM BEACH, Fla. (AP) – A Florida doctor charged with corruption alongside New Jersey Sen. Bob Menendez pleaded not guilty Thursday to allegations that he oversaw a Medicare fraud of as much as $190 million.
U.S. Magistrate Judge James Hopkins ordered Dr. Salomon Melgen, 60, to remain behind bars after prosecutors argued that he was a flight risk. The ophthalmologist's defense attorneys said they have been unable to negotiate a bond agreement with the government and during the brief appearance in federal court in West Palm Beach, they requested he be transferred from a county jail to a federal prison in Miami.
Assistant U.S. Attorney Carolyn Bell said Melgen has access to "enormous amounts of cash," not to mention homes and business interests in his native Dominican Republic, connections to government officials on the island, a private plane and a waterfront Florida estate, complete with boat, that could ease him fleeing. She said a century-old extradition agreement with the Dominican Republic would not apply in a case of health care fraud.
"He could easily flee to the Dominican Republic or to any other country for that matter," Bell said.
Melgen is accused of falsely diagnosing many patients with serious eye conditions such as macular degeneration and retinal disorders, allowing him to then perform unnecessary and costly procedures such as laser surgery and eye injections for which he would bill Medicare. The total maximum prison time— if Melgen is convicted on all 76 counts in the case and sentences are imposed consecutively — comes to a staggering 610 years.
The indictment unsealed in Florida came just two weeks after another one in New Jersey in which prosecutors claim Menendez intervened on his friend's behalf to gain visas for Melgen's foreign girlfriends, press Dominican officials to honor a lucrative port contract for one of the doctor's businesses and influence Medicare officials on billing disputes. In exchange, authorities say, Melgen showered the senator with flights, vacations and contributions.
Both Melgen and Menendez have pleaded not guilty in that case as well. Melgen's defense attorneys say they're convinced he's innocent.