Who is Sen. Menendez's friend and donor, Dr. Salomon Melgen?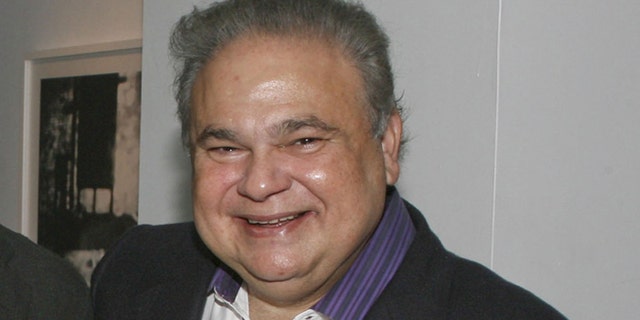 NEWYou can now listen to Fox News articles!
Salomon Melgen was generous with his money, and expected to be rewarded for it.
He was not happy, then, when President Barack Obama gave him scant attention at a 2010 fundraiser the Florida ophthalmologist co-hosted to benefit the Democratic Senatorial Campaign Committee.
Melgen, 59, had forked over some $30,000 to the DSCC, after all, to be able to don the title of co-host.
An unidentified source was quoted in Politico as saying: "[Melgen] had mentioned to me once that he had given all this money to go to an Obama fundraiser, and Obama didn't even give him the time of day. He went up to talk to him, and he felt very slighted by the president. He was pretty angry."
Melgen, a Dominican native who settled in the United States in 1980, flew influential lawmakers on his private plane, including then-Senate Majority Leader Harry Reid, who reimbursed the doctor.
Melgen also developed a connection with U.S. Sen. Robert Menendez, who was chairman of the Foreign Relations Committee and a past DSCC head. Melgen and his family have donated about $1 million to Menendez campaigns and committees on which he served.
On Friday, several published reports said that the Department of Justice is preparing corruption charges against Menendez linked to political favors he allegedly did for Melgen in return for gifts and donations.
Menendez and Melgen both have denied any wrongdoing.
As Menendez's office has been stressing, the two men's bond was more than just one based on politics and campaigns. They also became close friends.
"The Senator has counted Dr. Melgen as one of his closest personal friends for decades," said Tricia Enright, the senator's communication director, in a statement Friday. "The two have spent holidays together and have gone to each other's family funerals and weddings and have exchanged personal gifts."
Melgen has made many trips to the senator's home in New Jersey, and Menendez has vacationed with Melgen and his wife at their mansion in the Dominican Republic, according to media reports.
A Washington Post story noted why the friendship between Melgen and Menendez is important in legal terms, and may explain why the senator's office makes a point of emphasizing it.
"That donor was unusual; he was a businessman but also a close and longtime friend of the senator's," the Post said. "Prosecuting an official for helping a person they could prove was a genuine personal friend has traditionally been considered an uphill battle."
The doctor is proud of his associations, Politico noted in a 2013 story. Like many people who hobnob with movers and shakers, he has a gallery of photos of himself and the rich and famous – Bill Clinton, and Obama, to name a few. He drops names. He reportedly loved talking about how rapper Pitbull traveled on his private plane to go to a DNCC super PAC fundraiser.
Melgen, who is chauffeured around South Florida in a customized Audi A8, became prominent in his own right, gaining recognition as a top ophthalmologist. He has been on the lecture circuit, operated on former Florida Gov. Lawton Chiles in the late 1990's, and has served on state panels on medical issues.
Questions about the senator's possibly inappropriate actions involving the doctor arose after the disclosure that Menendez had flown on Melgen's private plane three times, but did not report those trips. He later reimbursed the doctor for the trips, saying the failure to report the trips had been an oversight.
Also catching investigators' eyes was Menendez's reported advocacy for Melgen when he was accused of overbilling Medicare. Melgen was one of the top recipients of Medicare reimbursements at a time when he was contributing heavily to Democrats. He received $21 million in Medicare reimbursements in 2012 alone, according to The New York Times.
Investigators said that, for example, Melgen would get a vial of the medication, which would provide up to four times the amount that a patient requires. But Melgen, the investigators charged, used one vial to treat three or four patients, but then billed as if he had purchased a new vial each time.
Melgen then would be reimbursed $6,000 to $8,000 for a vial that cost him $2,000, The New York Times said. Investigators said that in in 2007 and 2008, for instance, he overbilled by $9 million, which he then paid back. The Times said that federal authorities were alerted to the overbilling after a Medicare contractor noticed that Melgen was billing for Lucentis at a significantly higher rate than his peers.
And then there was Melgen's concerns about the impact of a plan by the U.S. Customs and Border Protection agency to donate port screening equipment to the Dominican Republic. Melgen had a company that stood to do X-rays of cargo passing through Dominican ports, and he apparently though that his business interests would be compromised by U.S. Customs and Border Protection equipment donations.
In a Senate subcommittee hearing in 2012, Menendez mentioned a company, which he did not name, that had a contract with the Dominican government to X-ray cargo at ports, but that the country's authorities "don't want to live by," according to CNN.
Melgen's attorneys have repeatedly said there was no wrongdoing.
In January 2013, FBI agents swarmed Melgen's Florida medical office and hauled off more than 30 boxes of evidence. FBI agents returned in October of that year, carrying boxes of documents out of the office.
Like us on Facebook
Follow us on Twitter & Instagram