Court sticks taxpayers with Jerry Sandusky's pension tab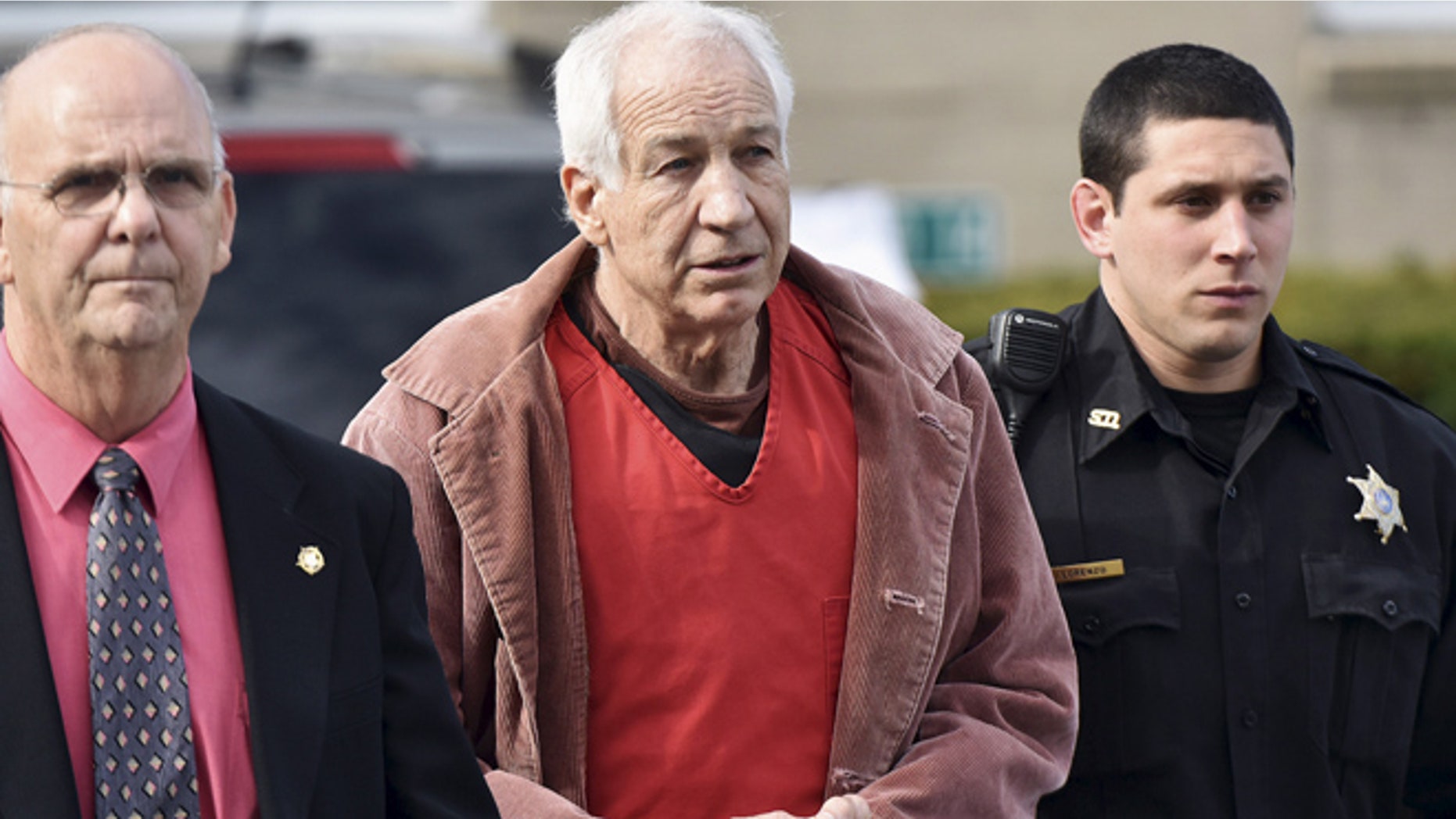 Jerry Sandusky, the former Penn State assistant football coach convicted of abusing and molesting numerous boys over more than a decade, will get to keep his taxpayer-funded state pension.
A state judge ruled Friday that Sandusky is entitled to receive his nearly $5,000 per-month pension, concluding the State Employee Retirement System erred when it forfeited his pension following his 2012 conviction. It's unclear whether SERS will appeal the ruling.
In the unanimous opinion, Judge Dan Pelligrini wrote Sandusky could not be stripped of his pension because his crimes weren't committed while he was a state employee. After retiring from Penn State in 1999, Sandusky continued to work on the campus and ran the Second Mile, a youth charity he used to identify and target vulnerable boys.
"Mr. Sandusky's performance of services that benefited PSU does not render him a PSU employee," Pelligrini concluded.
The court order reinstates Sandusky's pension retroactively, meaning he's able to collect all payments since his pension was forfeited in 2012, plus interest.
Jay Pagni, spokesman for SERS, told the Associated Press the SERS Board will review the court's decision and determine what further action, including a possible appeal, will be taken.
Sandusky was convicted on 45 charges of sexual assault against at least 10 different victims and was sentenced to at least 30 years in prison. It's essentially a life sentence, as Sandusky is 71.