Conservative Latino builders group backs Clinton, its first Democrat endorsement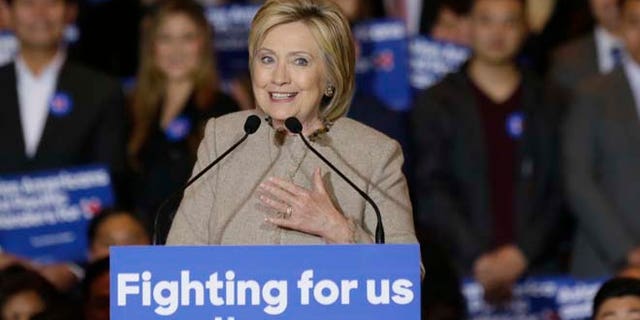 The nation's largest Latino construction industry organization is departing from its history of backing conservative political candidates and said it will endorse Hillary Clinton for president.
It is the first time the Latin Builders Association, which is based in Miami and whose membership is primarily Cuban-American, has supported a Democratic presidential nominee.
Leaders of the association were scheduled to attend a private meeting with Clinton on Tuesday, when she is planning to hold a rally at Miami-Dade College.
Former Vice President Al Gore is expected to appear at the rally with Clinton, according to published reports.
"Throughout its 40-year history, the LBA has consistently endorsed candidates who have conservative principles, a pro-business mindset, believe in limited government regulation, and possess strong business ethics and family values that have closely aligned with ours," LBA President Alex Lastra said in a statement. "In the past, these candidates have tended to be from the Republican Party."
Lastra said that a president needs to be able to bring people together and "possess the right temperament."
The group said that Clinton can work across the political aisle and across national boundaries.
"We need to continue to strengthen our economy, reestablish a strong international voice and preserve our environment," the statement continued. "Ms. Clinton has an ambitious and clear economic plan to create new high-paying jobs that will diversify the construction industry that is so essential to South Florida's economy."
The LBA expressed its discontent with Trump last year, the Miami Herald noted, when the mogul was still part of a large GOP field of candidates seeking the presidential nomination. The group changed its plans to hold its biennial gala at the real estate magnate's golf resort in Doral.
The group attributed its refusal to have its event there to Trump's "recent pattern of bigoted, sexist and ignorant verbal assaults on immigrants, women and veterans."
The historic endorsement by the LBA of a Democrat for president is a double snub for Trump. The group, conservative and made up of members of his own industry, would seem a natural constituency for Trump.
The Herald said that while LBA officially bills itself as nonpartisan, it has rarely backed a non-Republican for any level of political office since it was established 41 years ago.
"The temperament issue, for a lot of us, it weighed heavily on the decision," Lasta was quoted as telling the Herald.
Polls of Florida Hispanics show they favor Clinton by a huge margin, about 30 points. Cuban-Americans, however, are split in their preference for president, the newspaper noted.
Like us on Facebook
Follow us on Twitter & Instagram