Congresswoman Calls on U.N. To Reject Delayed $38 Million Aid Plan for Syria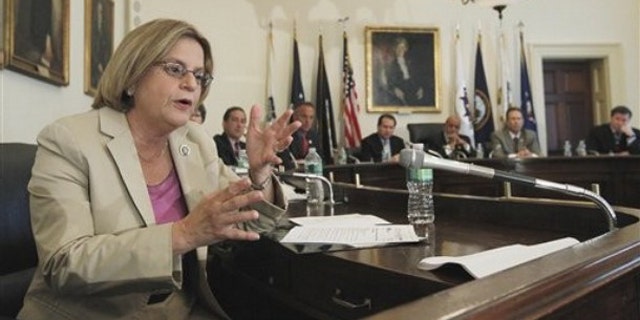 NEWYou can now listen to Fox News articles!
The United Nations Development Program, or UNDP, has postponed consideration of a $38 million, five-year aid program for Syria in the wake of a bloody government crackdown that has left over 500 pro-democracy protesters dead, Reuters reports. The move came after a Republican congressional leader called for its rejection.
The UNDP was to consider approval of the program -- which aims to help Damascus continue what the development agency calls "a well-functioning partnership with the government" – in June. But in a statement, the agency told Reuters that "in light of developments in Syria," it was deferring consideration of the program until an undisclosed date.
U.S. Rep. Ileana Ros-Lehtinen, chairwoman of the House Foreign Affairs Committee, dubbed the program aid a "Bucks for Bashar Scandal," referring to Syrian President Bashar Assad.
"Given UNDP's track record of mismanagement, malfeasance, and diversion of funds in Afghanistan, Burma and North Korea, I am deeply concerned that UNDP assistance to Syria could end up benefiting the Syrian regime," the Florida congresswoman said in a statement. "We've already had the 'Cash for Kim' scandal in North Korea. This aid plan must be terminated to avoid any potential 'Bucks for Bashar' scandal in Syria."
The United States is one of a dozen Western nations that are among the UNDP's 36-member executive board. The proposal says little about political conditions under the Syrian dictatorship, except to not mildly that the country's "democratic governance needs strengthening."
Syrian troops killed four people Saturday while storming a mosque that became a focal point for protesters in the besieged southern city of Daraa, and security forces in Damascus kept dozens of women from marching on parliament to urge Assad to end his crackdown on a six-week-old uprising.
More members of Assad's ruling Baath Party resigned in protest as human rights activists said the death toll soared to 535 from government forces firing on demonstrators in an attempt to suppress the popular revolt -- an action that has drawn international condemnation and U.S. financial penalties on top figures in his regime.
"UNDP's proposed aid package for Syria is premised on the false belief that the murderous dictatorship in Damascus can be a legitimate partner for democratic governance, economic growth and development," Ros-Lehtinen said. "The program proposal itself notes that UNDP will 'continue to work closely with the government of Syria,' even as the world witnesses the regimes escalation of violence and repression against the Syrian people."
She added, "UNDP simply cannot be trusted to behave in a transparent, accountable manger, particularly when it operates in areas governed by rouge regimes. As such, U.S. taxpayer funds must not be contributed to UNDP."
Fox News' George Russell contributed to this report.