Clinton Opts for 'Quiet Diplomacy' on Saudi Women Driving Standoff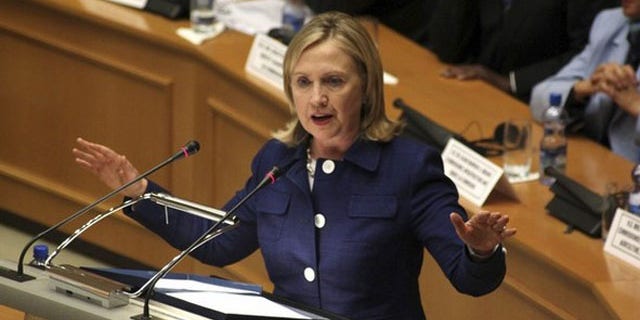 NEWYou can now listen to Fox News articles!
The State Department said Monday that Secretary of State Hillary Clinton is opting for "quiet diplomacy" with Saudi officials in urging a change to the kingdom's ban on women driving.
State Department spokeswoman Victoria Nuland said during a recent conversation with Saudi Prince Saud on the issue of Yemen and Syria, "the subject of driving did come up."
"The secretary has been engaged, as have others, in quiet diplomacy on this," Nuland said.
That behind-the-scenes negotiating is a little too quiet for a group of Saudi activists, who say Clinton and European Union foreign policy chief Catherine Ashton need to issue statements publicly backing a campaign by women in Saudi Arabia to win the right to drive.
About 40 Saudi women got behind the wheel Friday, saying they were fighting to lift the restrictions in the ultraconservative Muslim country. No arrests were reported. The women were inspired by Manal al-Sharif, who was arrested in May for violating the ban on women drivers. She was later released.
Saudi Arabia is the only country in the world that prohibits women from getting behind the wheel -- something Saudi Women for Driving wants Clinton to publicly condemn.
"We were encouraged to see media reports that U.S. diplomats have quietly pressured the Saudi government to give women the right to drive," the group said in an open letter to Clinton written two weeks ago. "Now is the time for the U.S. to show its muscle and make that pressure public."
The Saudi activists say the Saudi campaign is inspired by the Arab uprisings and deserves high-level Western backing, particularly since the Obama administration has been so vocal in its support for protests movements marking the Arab Spring.
Nuland said Clinton's support is strong, though her methods may not be apparent.
"I think she is making a judgment on how best to support universal human rights for women. There are times when it makes sense to do so publicly and there are times for quiet diplomacy," she said.