Christie and Fort Lee mayor have 'productive' face-to-face meeting over bridge scandal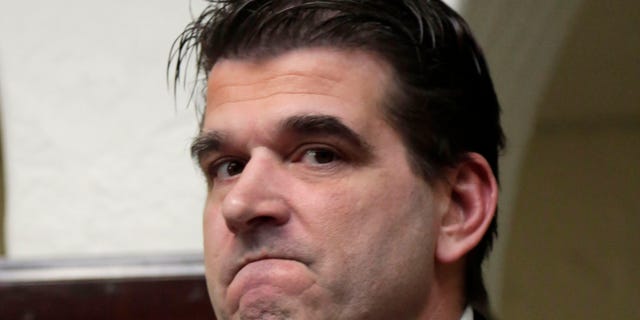 WASHINGTON – New Jersey Gov. Chris Christie and Fort Lee Mayor Mark Sokolich hugged it out politically Thursday evening following a meeting each called "productive."
The governor went to Fort Lee to personally apologize to the mayor and residents in the area after it was disclosed that members of Christie's staff helped orchestrate massive traffic jams at a busy commuter bridge as revenge against Sokolich for not publicly supporting Christie during the last election.
Fox News reported both Christie and Sokolich emerged from their meeting calling it "productive."
There had been rumors floating for months that certain members of his staff hatched a plan that led to the four-day lane closures at the George Washington Bridge last September, causing huge delays.
Christie repeatedly denied the charges, until emails surfaced Wednesday showing the governor's deputy chief of staff, Bridget Anne Kelly, played a role.
"I was blindsided," Christie said during a lengthy press conference Thursday, claiming Kelly "lied" to him when he asked senior staffers weeks ago about the lane closures.
He said he has fired Kelly, "effective immediately."He also cracked down on his former campaign manager, Bill Stepien, for his involvement in the incident.
Christie repeatedly apologized for the lane closings and reiterated he was not behind it. He also said he'd go to Fort Lee to personally apologize.
When a reporter told him during the news conference that Sokolich said a visit would be "premature and disruptive," the governor said he would go up regardless and apologize to residents.
"If he doesn't want to meet with me today, I'm still going to go up to Fort Lee today . . . because I think it's important to apologize to folks," he said.