Chicago's First Latina City Clerk Takes Office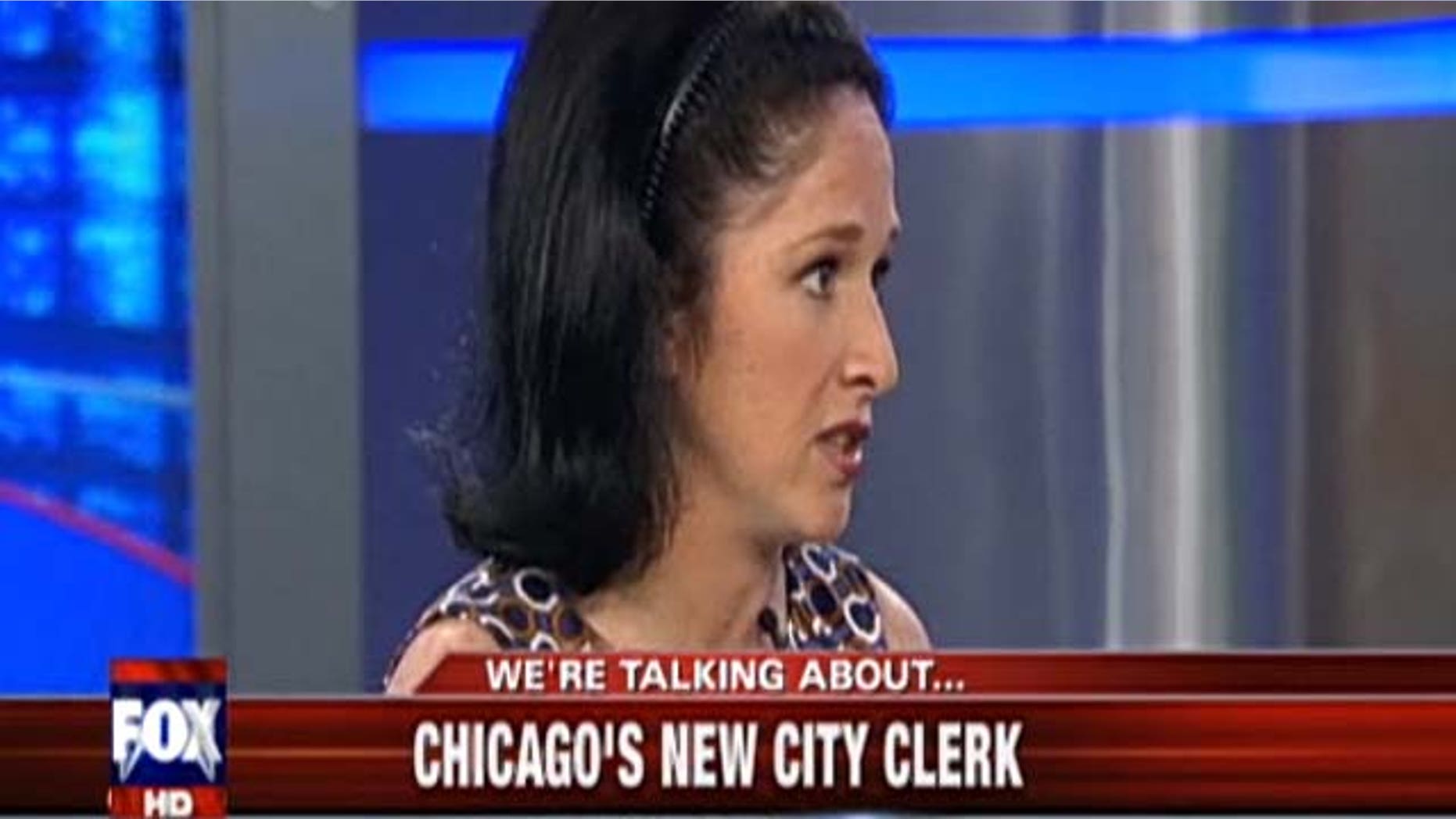 Chicago - Susana Mendoza has taken the reigns of Chicago's City Clerk office. She is the first Latina to hold the position. The 38-year-old Mexican-American spent 10 years as a state representative. Mendoza lives in the neighborhood of La Villita on Chicago's southwest side.
Susana Mendoza was sworn-in during the inaugural ceremony for new Mayor Rahm Emanuel. Her first day at work was Tuesday. The city clerk's office has 96 employees and an annual budget of $9 million.
Mendoza hopes to put her legislative experience to work in the City Clerk's office. "The office of the city clerk has the power to actually legislate. You can create ordinances, and you can file them, just like any of the aldermen can and I think that's a very important power that has not really been taken advantage of by prior city clerks," Mendoza tells FOX Chicago News.
Mendoza calls the City Clerk job as an "alderman-at-large" position. She asks, "If a constituent has a great idea, and they don't know who their aldermen is, why not bring it to the city clerk's office?"
The City Clerk plans to use her legislative powers to propose new ethics rules. "No employee that's been fired from a city agency for ethics or corruption violations should be able to be hired by any other city agency," Mendoza said. The new City Clerk says there are plenty of people who would love to serve the City of Chicago.
Chicago's new City Clerk encountered an unpleasant surprise during her first official tour of city hall. In the basement, where more than half of Mendoza's employees work, she came across what she described as "Jurassic-sized cockroaches." She wants to get her employees out of the basement. To illustrate her point, she took pictures of the roaches, and emailed the images to new Chicago Mayor Rahm Emanuel.
"Boxes should be stored in the basement, people should be treated like people, I think we'll see a morale boost with our employees if people are in a place where they have some clean air to breathe, and maybe some daylight coming in."
Mendoza says she won't spend much time sitting in her office. She plans to get out into the neighborhoods and let people know what the City Clerk's office can do from them.
At the end of her first full day in office, Mendoza tweeted, "First day on the job, lots of work to do and I'm proud 2B here! Thanks everyone 4 UR support and wonderful comments! #chicagoclerk"
For more news from Chicago see MyFoxChicago.
Follow us on twitter.com/foxnewslatino
Like us at facebook.com/foxnewslatino