Chamber of Commerce on Super Committee: You Want a Miracle, Go to Church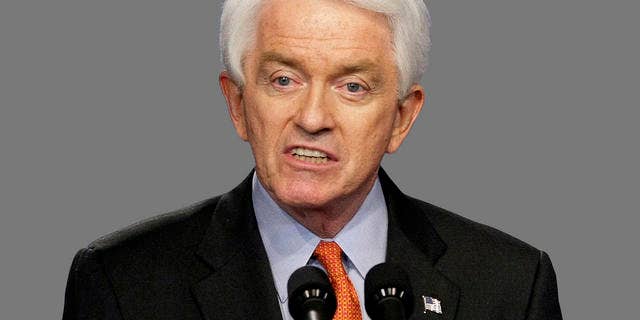 The congressional super committee tasked with coming up with at least $1.2 billion in debt will likely offer some familiar ideas, but the head of the U.S. Chamber of Commerce cautioned Tuesday "if you're looking for a miracle, go to church."
Tom Donohue, president and chief executive of the chamber, warned that no silver bullet exists to right the listing economy. But, he said, returning to some oldies-but-goodies couldn't hurt.
"There is no magic wand to wave here," Donohue said at the chamber's annual Labor Day briefing Wednesday. "If you're looking for a miracle, go to church. If you're looking for practical ideas, then start these things right now."
Among the items listed in a jobs plan the chamber is sending to President Obama and Congress next week are approval of pending trade agreements with South Korea, Colombia and Panama; investment in infrastructure; and elimination of burdensome regulations.
The chamber says the approval of the trade agreements will save 380,000 jobs and create thousands of new ones while infrastructure spending will put construction workers back to work.
Donohue also pressed for fewer regulations.
"The current policies coming out of Washington are not creating economic growth," the chamber's chief economist, Martin Regalia, said. "Both the administration and Congress need to come together to remove the barriers to job creation and open up new markets."
Donohue acknowledged that these ideas aren't new but added that he's floating them to Washington officials again "because they haven't done a damn thing about them."
Donohue also dismissively referred to the congressional super committee as the "12 apostles."
"Let me talk about taxes. We think when the 12 apostles get themselves together, we need to really look at those issues," he said, adding that that payroll tax holiday should be extended.
Obama will release his own jobs plan when he addresses a joint session of Congress next Wednesday. It is expected to mix spending and tax breaks, including an extension of the payroll tax holiday. He also pressed Congress Wednesday to extend a federal highway bill that he said would protect a million jobs.
White House Press Secretary Jay Carney said the proposals the president will lay out in his speech will be paid for. Carney added that Obama picked a joint session of Congress to announce his proposal because "the president feels that we are at a moment when we need to take significant action to spur economic growth and to create jobs and accelerate hiring... There are significant things we can do if we work together in Washington and that requires working with Congress."
The Senate Democratic majority has proposed extending the highway funding bill for two years at a cost of $109 billion. But the GOP-led House is weighting a six-year bill that would slash spending.
Donohue blasted those in Congress who want to cut highway spending by 30 percent.
"That's a categorically stupid idea," he said. "It's been 18 years since we increased the federal fuel tax, and I would simply say we're getting more miles now than we did then. And that means we're doing less with the money we have, so you make your own conclusions about that."