Chain migration allowed Port Authority terror suspect to enter US, authorities say
The Bangladeshi man who allegedly detonated a pipe bomb near New York City's Port Authority Bus Terminal on Monday came to the U.S. through chain migration, Department of Homeland Security Press Secretary Tyler Houlton confirmed to Fox News.
Akayed Ullah, the 27-year-old attempted suicide bomber, lived in Brooklyn, New York, but emigrated from the Asian country of Bangladesh nearly seven years ago, authorities said.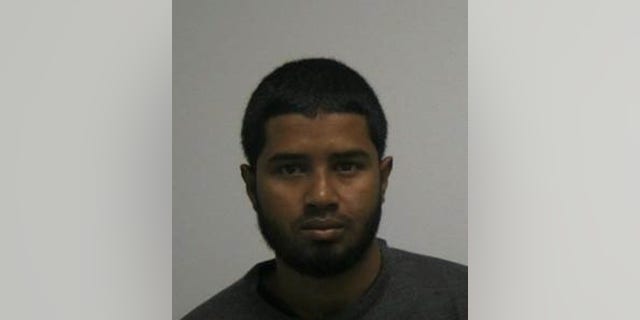 He "was admitted to the United States after presenting a passport displaying an F43 family immigrant visa in 2011," Houlton said of Ullah, who "is a Lawful Permanent Resident … who benefited from extended family chain migration."
Ullah was one of 141,501 immigrants who have entered the U.S. from Bangladesh through chain migration since 2005, according to the White House.
What is chain migration?
"Chain migration" occurs when immigrants enter the U.S. through sponsorship from family members already settled in the country. Critics have said it theoretically could trigger an endless flow of family members emigrating in.
The term made headlines in recent months after another New York City terror suspect, Sayfullo Saipov, entered the U.S. through the Diversity Visa Program — a State Department program which allows a maximum of 50,000 people from "countries with historically low rates of immigration" to enter the U.S. each year.
White House Press Secretary Sarah Sanders noted on Monday that President Trump's "policy has called for an end to chain migration. If that has been in place, that would have prevented this individual from coming to the United States."
"The president is aggressively going to continue to push forth immigration reform and ending chain migration will certainly be a part of that process," Sanders added.
What is the F43 family immigrant visa?
The F43 is a classification of the documentation of immigrants and nonimmigrants by U.S. Citizenship and Immigration Services (USCIS).
The "F43" classification specifically is designated for immigrants who enter the United States as the child of a sibling of a U.S. citizen who's at least 21 years old, according to USCIS.
The Port Authority terror suspect's mother was able to enter the U.S. through sponsorship from Ullah's uncle, a law enforcement official told Fox News.
Ullah emigrated to the U.S. months before his 21st birthday, the official said. Had he been 21 years old, a family member would not have been allowed to petition for him to obtain a visa.
What is a lawful permanent resident?
Ullah is a lawful permanent resident (LPS) here in the U.S. Holding the status of a permanent resident means the immigrant has a "green card" to both live and work in the country permanently.
In order for permanent residents to maintain their status in the U.S., they have to apply for and complete the naturalization process to become a U.S. citizen. Lawful permanent residents can lose their status if a judge has ordered them to leave the country, or they can intentionally abandon the status on their own.
Permanent residents can petition for family members — a spouse, unmarried children under age 21 and unmarried children of any age — to obtain a green card in the U.S.
Fox News' Jake Gibson, Brooke Singman and James Rosen contributed to this report.