Carson for president backers report $4 million raised, campaign apparatus into place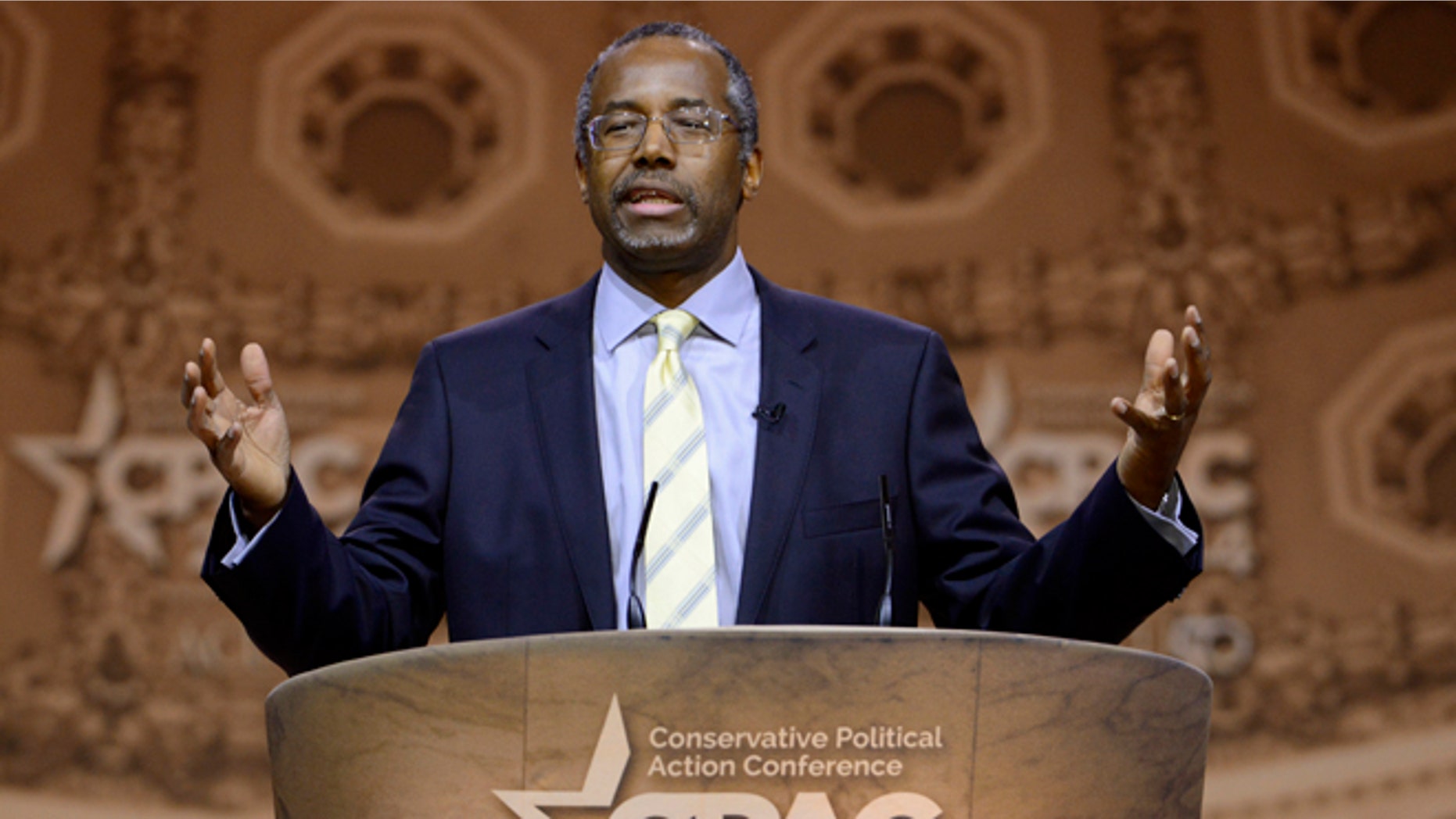 Conservatives frustrated with the direction of the country think Dr. Ben Carson can change the course by winning the 2016 presidential race.
Now they just have to convince him.
The group, RunBenRun.org, a super PAC, has already raised $4 million toward a Carson bid for the Republican nomination and has collected 200,000 signatures for a petition to get him to join the race.
John Philip Sousa IV, the group's national chairman, said Tuesday that members are working Carson on an almost daily basis, sending along petition-drive updates and hundreds of "clamorings" for him to run,  received through letters, Facebook postings and other forms of communication.
"I don't' like the direction in which the county is going," said Sousa, the great grandson of the late American composer John Philip Sousa, who wrote such iconic songs as "Stars and Stripes Forever" and "Semper Fidelis," the official march of the U.S. Marine Corps. "Carson doesn't whine like some other Republicans. He brings a solution to the table."
The fundraising numbers are indeed competitive -- considering Kentucky GOP Sen. Rand Paul -- a top-tier 2016 hopeful -- has purportedly raised roughly $4.7 million.
But while Carson might be able to match fundraising numbers, at least for now, the equally important question is whether he can assemble a campaign operation, considering he's not expected until next year to make a decision about running.
Sousa told FoxNews.com that his group, formally known as the National Draft Ben Carson for President Committee, has offers out now to three regional political directors while assembling volunteers, upgrading technology and performing other key tasks associated with building a campaign infrastructure.
The group is already running ads on cable TV and plans to start direct mailings and advertise in local markets to increase Carson's name recognition.
Sousa thinks Carson, an African-American and former director of pediatric neurosurgery at Johns Hopkins University, can appeal to Republicans, so-called Reagan Democrats and take 17 percent of the minority vote.
"We have a strategy that goes beyond saying, 'You need another black president,' " he said. "And we're going to take away those voters from Democrats."
Meanwhile, Carson continues to make speeches, write op-ed pieces and serve as a publisher for The Washington Times' new digital magazine for conservative blacks, American CurrentSee.
The Carson for president movement essentially started after his February 2013 Prayer Breakfast keynote speech in which he gave a unflattering assessment of American today, taking issue with everything from the size of the federal debt to the country's education system to lawyers in  politics -- with President Obama sitting just a few feet away.
Sousa and others have tried since that time to draft Carson and have been energized recently by his strong showing in straw polls.
Last month, Carson finished third in the Conservative Political Action Conference's poll and tied for third in the Northeast Republican Leadership Conference's poll.
Last weekend, Carson restated his position that ObamaCare is part of the big government he wants to trim and that it moves Americans away from personal responsibility.
"The issue is, the most important thing we have is our health care," he told Fox News. "Do we want that under government control?"