California Democratic Party chair faces sexual misconduct investigation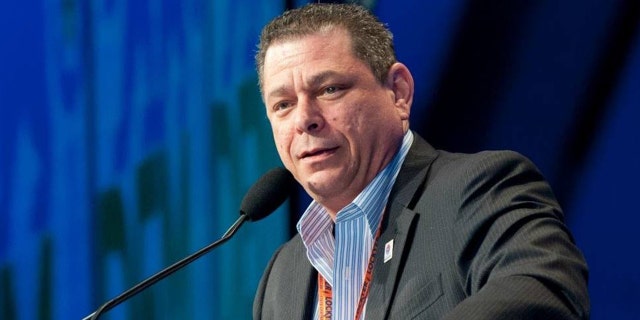 California Democratic Party Chairman Eric Bauman is facing an internal investigation after multiple sexual misconduct allegations were made against him.
The party decided to launch a probe after Vice Chair Daraka Larimore-Hall officially called on state Democratic Party leadership to remove Bauman from the elected position in an email over the weekend.
Larimore-Hall said the "credible, corroborated and utterly heart-breaking allegations" included "a number of party staff" who said Bauman sexually harassed or assaulted them at party events, the San Francisco Chronicle reported Saturday.
Larimore-Hall reportedly did not go into detail about the allegations and did not name the people who had come forward.
"I take seriously any allegation brought forward by anyone who believes they have been caused pain," Bauman said in a statement to the newspaper, adding a "respected outside investigator" was hired to probe the accusations. "I look forward to putting these allegations behind us and moving forward as unified Democrats."
Neither Bauman nor a California Democratic Party representative immediately responded to Fox News' request for comment.
TOP CALIFORNIA DEM STEPPING DOWN AMID NEW SEXUAL HARASSMENT CLAIMS
Governor-elect Gavin Newsom, a Democrat, called for a "full and thorough investigation" in a statement to the Los Angeles Times.
Democratic Rep. Ro Khanna said Bauman should be removed from his position and replaced with Michele Dauber, the Stanford Law professor who led the efforts to recall Judge Aaron Persky after his controversial sentencing of Stanford swimmer Brock Turner.
Dauber responded on Twitter, saying: "It's definitely way past time to stand with survivors and say [enough is enough] to this kind of conduct from our leaders. We need to make sexual harassment and violence a voting issue – in the party and at the ballot box."
In a statement, the California Democratic Party Women's Caucus said, "[E]ach and all of us – especially elected party leaders – must create a culture of dignity and respect and use our powers to fight harassment, discrimination, bullying and abuse."
Bauman was elected as the state Democratic Party's chairman in 2017 and is its first openly gay leader. He previously led the Los Angeles County Democratic Party for 17 years, according to his biography.
Bauman supported legislation that would protect legislative employees who come forward with sexual harassment complaints last year, the Sacramento Bee reported at the time.