Biden searches for his 'old butt buddy' in Iowa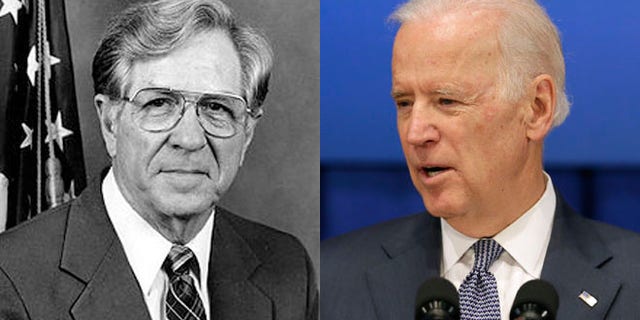 Vice President Biden keeps outdoing himself.
The veep -- renowned for two things: his love of Amtrak and his conspicuous lack of a filter -- appeared to give a shout-out on Thursday to his old "butt buddy."
He spoke in Iowa, where his visit stirred a modest amount of speculation about a possible 2016 run -- despite having little campaign infrastructure in place. But even if he runs, he reminded the audience he's still the same Joe as he wondered aloud where an old friend, and former Iowa congressman, was.
Roll the tape:
"And Neal Smith, an old butt buddy, are you here Neal?" Biden said. "Neal, I miss you, man. I miss you."
Some reports have speculated that Biden, who overcame a stutter when he was young, simply stumbled over his words.
But "butt buddy" is an actual phrase that can be used as a term for two people who are just very close friends -- at least, according to Urban Dictionary.
Urban Dictionary lists several alternative definitions.