Battleground states loom large on Super Tuesday – and Latinos could play critical role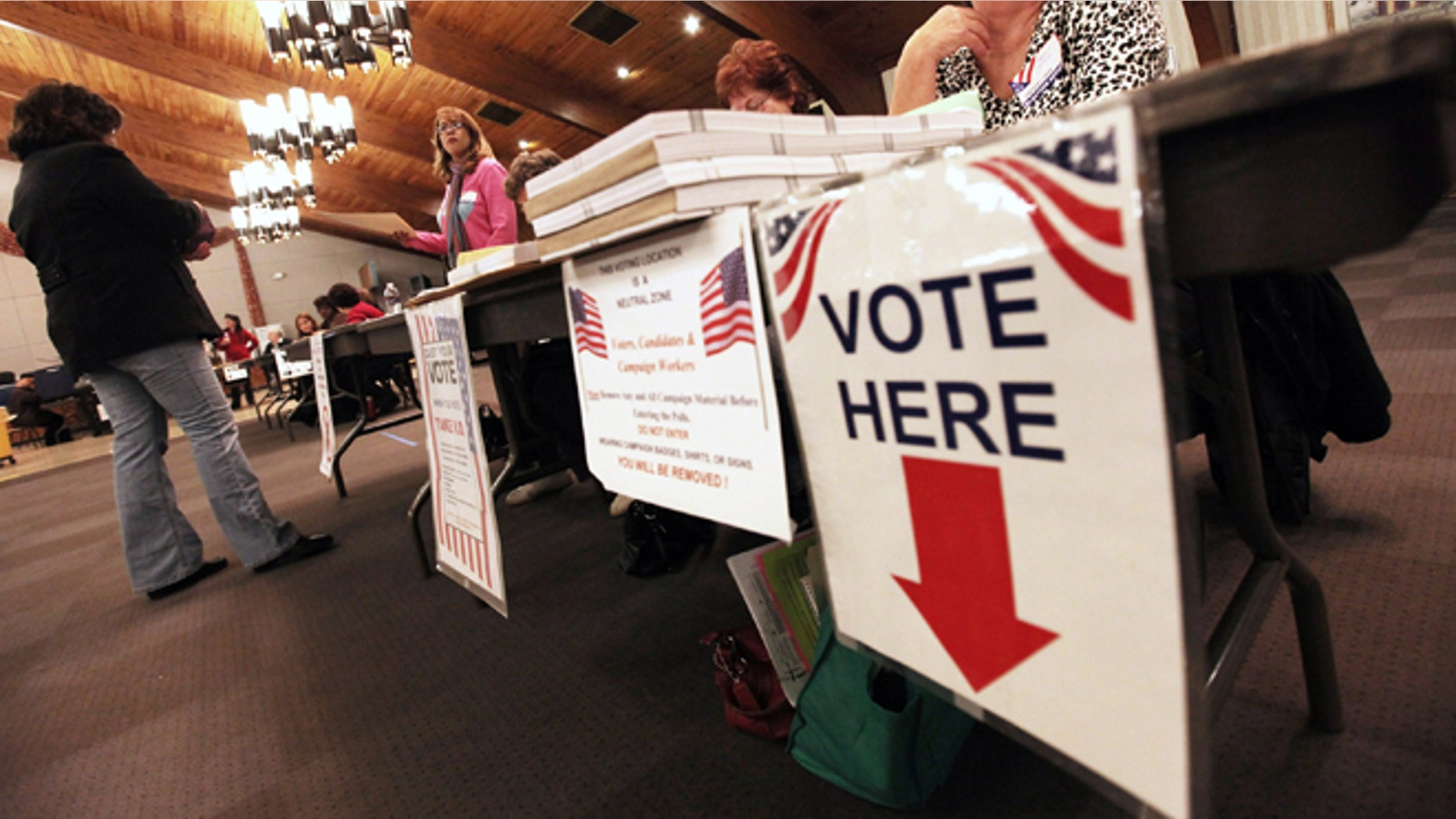 Whether you call it Super Tuesday or the SEC Primary, March 1 figures to be the most decisive single day in the 2016 presidential campaign season to date, with 11 states headed to the polls to dole out more than a quarter of the pledged delegates in both parties.
Beyond the straight delegate count, the results will give both candidates and analysts a clear idea of how the crucial Latino vote may play out on the national stage.
Texas is the biggest prize of the day – both in terms of delegates and the Latino vote – but there are other states where Hispanics can play a vital role in determining who wins the nomination. There are 595 Republican and 1,004 Democrat delegates up for grabs in Tuesday's contests, and, when all is said and done, Americans will have a much better idea of which two candidates will face off come November.
The Lone Star state has 17 million eligible voters of which 4.8 million are Latinos, and it awards 155 delegates to the GOP side and 252 to the Democrats. Delegates are awarded on a proportional basis, but its large delegate haul has candidates crisscrossing the state, hoping to win big there.
On the Republican side, native son Ted Cruz has built a 13-point lead over Donald Trump and Florida Sen. Marco Rubio thanks to prime endorsements from the grassroots up the political chain to Gov. Greg Abbott, as well as a veritable army of some 27,000 volunteers.
Rubio, however, has made inroads in Texas with a leadership team, numerous rallies and attack ads on the airwaves.
Texas State Rep. Larry Gonzales (R-Round Rock), who co-chairs Texans for Rubio, told Fox News Latino recently, "A lot of 20-somethings are looking to be a part of Team Rubio. A lot of former elected officials [too]."
"When you look at Marco Rubio's team it looks like Texas," Gonzales said.
And if this campaign season has proven one thing, it is that nobody should ever discount Donald Trump's chances.
Texas has a much more diverse Hispanic population than other early primary states and it includes a growing number of Hispanic Republicans running for office.
"We have seen a new generation of Republicans in the Hispanic community who are not beholden to Democrats out of familiarity, but rather are voting their values and supporting Republicans," Trey Newton, executive director of Hispanic Republicans of Texas (HRT), told Fox News Latino.
On the Democratic side, former Secretary of State Hillary Clinton has a comfortable lead in Texas over her rival, Sen. Bernie Sanders of Vermont. Some recent polls have her up by as many as 40 points.
In Colorado however, the Democratic battle is much tighter, and shaping up similar to the one in Nevada a few weeks ago.
The state's Latino voters lean heavily Democratic – with only 10 percent of the state's Hispanic population favoring Mitt Romney over Barack Obama in 2012 – and Sanders and Clinton have been pouring money into commercial buys and on-ground operations here.
"It is a very important constituency," Virginia Sen. Tim Kaine told Fox 31 during a trip to Colorado to campaign for Clinton. "Hillary needs to speak directly to them, and the great thing is she has a great track record."
Super Tuesday has been dubbed the SEC Primary because of the large number of southern states that go to the polls. Of those, Georgia is one that has seen its Latino population surge in recent years.
Pew Research found that there are 291,000 eligible Latino voters in Georgia - making the Peach state the fourteenth largest in terms of potential Latino voters nationwide – and the number of registered Latino voters in Georgia has increased from 0.7 percent in the presidential election of 2004 to 1.9 percent in 2015.
And officials in the state say that with much of the anti-immigration rhetoric in this election season, it is more important now than ever for Latinos to head to the polls.
"It is important that the Latino vote out tomorrow so that our voice is respected," Jerry Gonzalez, executive director of the Georgia Association of Latino Elected Officials (GALEO) said, according to Univision. "Many candidates have spoken badly of the Latino community and that is something we have to take a lot into consideration."