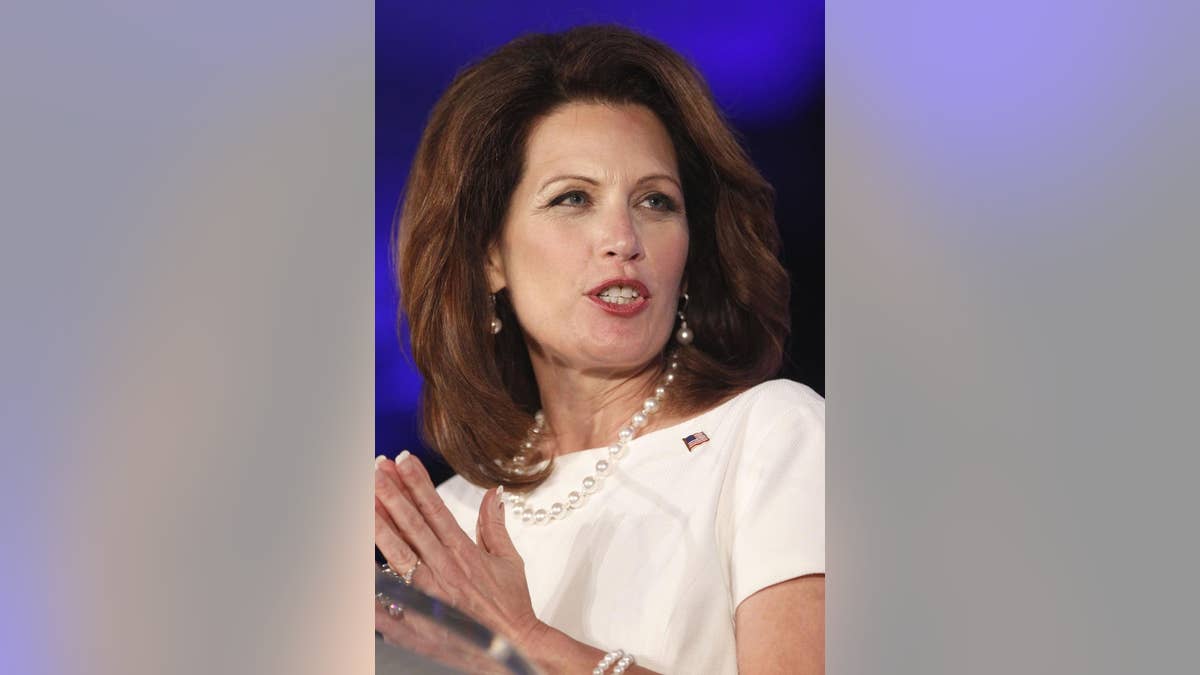 Rep. Michele Bachmann will officially kick off her presidential campaign on Monday in her birthplace of Waterloo, Iowa. The Minnesota Republican is a darling of the Tea Party and could end up a force to be reckoned with in Iowa's leadoff presidential caucuses next year.
Bachmann hinted at a possible run for months, before announcing last week during a nationally televised debate that she would be seeking the Republican presidential nomination. FOX News has now learned that Bachmann will kick off her campaign with a three-state announcement tour. The campaign will follow up on Tuesday and Wednesday by heading to the fellow crucial early states of New Hampshire and South Carolina.
FOX News is told Bachmann will "highlight important elements of her personal story and her journey to political life."
This will mark the fourth visit to Iowa this year for the mother of five and foster mother of 23.
Bachmann is the chairwoman of the Tea Party Caucus in the House of Representatives and may be looking at Iowa, a state rich in social conservatives, as the lynchpin of her primary strategy.