Attorneys claim Marine kept classified information to help write memoir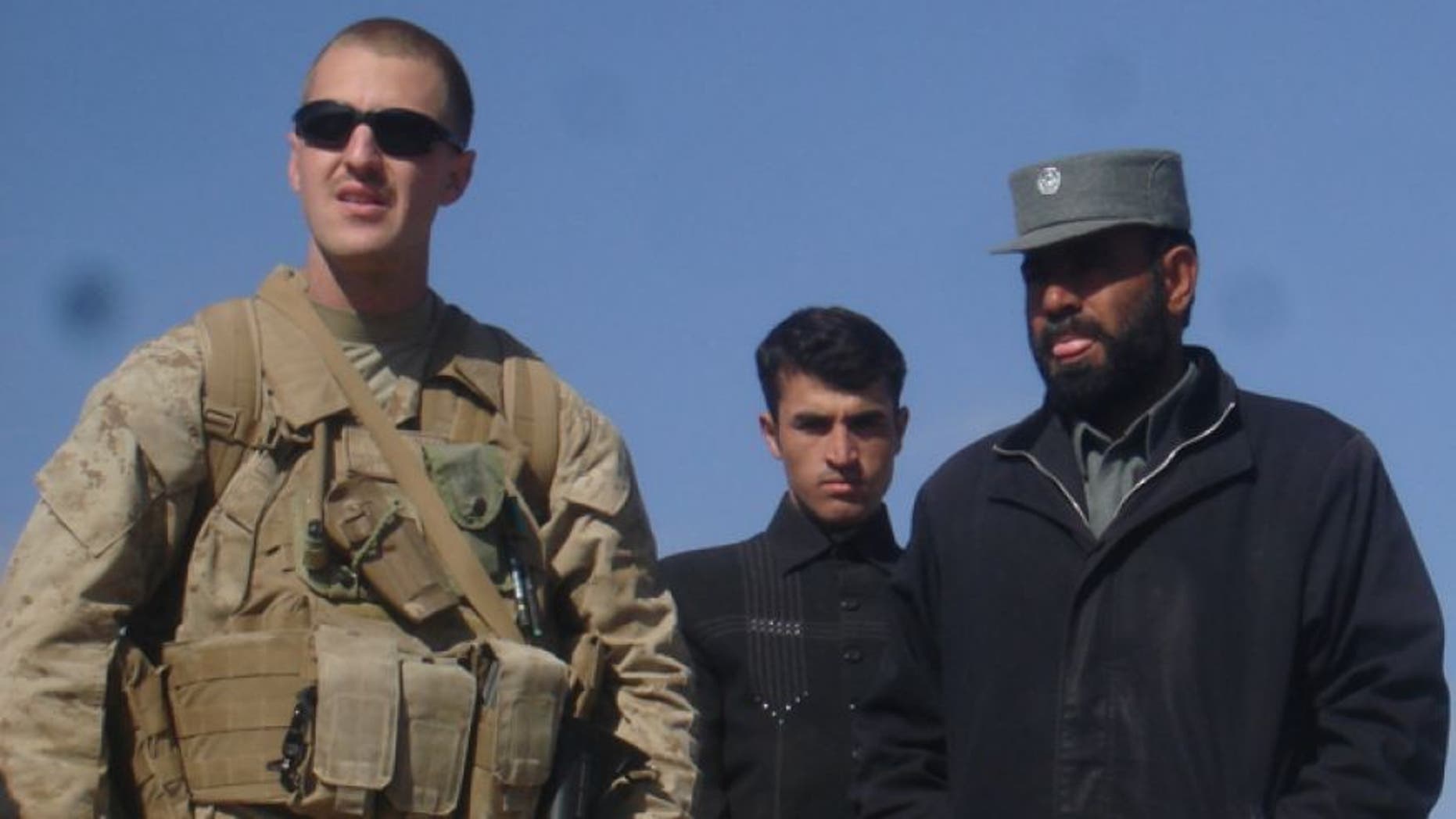 Marine Corps attorneys have claimed that an officer facing military discharge for sending a threat warning from an unclassified e-mail account last year illegally kept classified information to assist him in writing a memoir.
The Marine Corps Times reported that Maj. Chip Hodge, an attorney for the government, told a board of inquiry administrative hearing Tuesday that Navy Criminal Investigative Services had discovered a 130-page manuscript detailing Maj. Jason Brezler's experiences fighting in Afghanistan's Helmand Province.
Brezler, a Marine Corps reservist and New York City fire fighter, is accused passing classified information through unclassified channels because he allegedly used an improper e-mail account to warn his fellow Marines in August 2012 about an Afghan police chief known to have ties to the Taliban and known to be a child predator. Brezler's warning was ultimately ignored, and three Marines were killed by one of the Afghan police chief's alleged child victims.
Hodge said Tuesday that the manuscript contained a paragraph directly copied from a document involving the Afghan police chief, Sarwar Jan.
"If (Brezler) was so cooperative, when he was shaping this through the media, why didn't he tell anyone he was writing a book?" Hodge said, according to the Marine Corps Times. "This case isn't about an e-mail getting sent downrange from a nonsecure e-mail account. It's about why he had that documentation."
Brezler's case has drawn the attention of six members of Congress, all former Marines, who wrote to Navy Secretary Ray Mabus on December 13 asking a string of questions about why Brezler was facing potential punishment, and expressing "concern" about the board of inquiry.
"Brezler did not know the information was classified at the time he sent the e-mail ," the lawmakers wrote, adding that the military determined at the time "no harm to national security" had been done.
The lawmakers -- Reps. Michael Grimm, R-N.Y.; Duncan Hunter, R-Calif.; Steven Palazzo, R-Miss.; Paul Broun, R-Ga.; Scott Rigell, R-Va.; and Mike Coffman, R-Colo. -- also noted that the Marine "who sought, but ignored" Brezler's information about the Afghan police chief is the son-in-law of a former top-ranking officer in the Marines.
Brezler's attorney's have described the actions against him as a "witch hunt," and argued Tuesday that only 13 of the 107 documents Brezler is alleged to have kept were actually classified and had not been accessed by him since January 2011.
The board of inquiry hearing will continue Wednesday at Marine Corps Reserve headquarters in New Orleans.