Abbas Accepts Invitation to Meet With Obama in Washington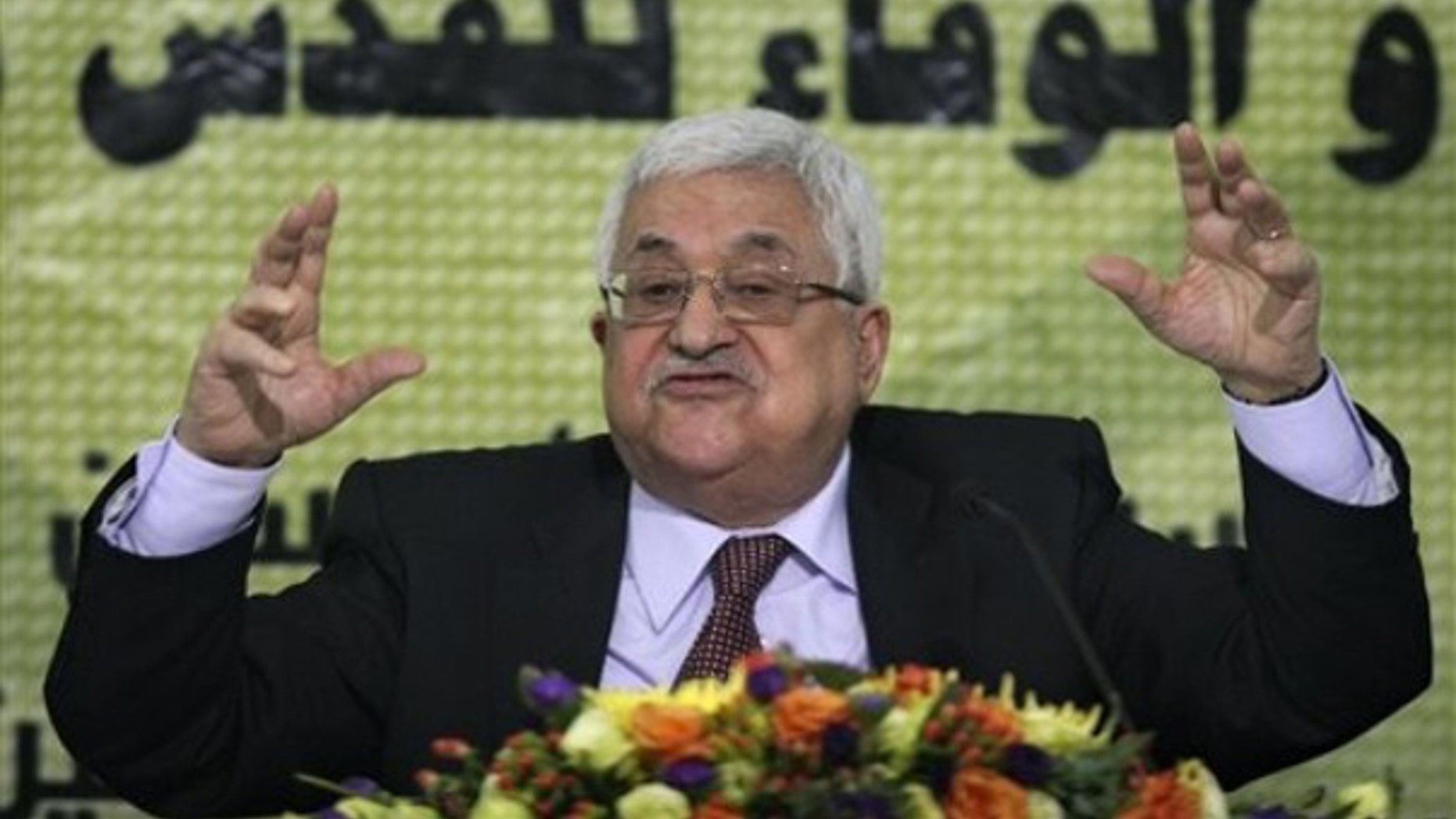 Palestinian President Mahmoud Abbas has accepted an invitation to visit the White House for a meeting with President Obama, senior Palestinian officials told Fox News.
The invitation was extended by Obama's Middle East envoy George Mitchell during a weekend visit to the region where he was trying to restart indirect peace talks between the Palestinians and Israelis. Mitchell is expected to return next week, signaling he is making progress.
The visits come amid rising tensions between Washington and Jerusalem. But the State Department reported that Mitchell had "positive and productive talks with Israeli and Palestinian leaders" during his three-day visit.
"His meetings continued our efforts to improve the atmosphere for peace and for proceeding with proximity talks," spokesman P.J. Crowley said in a written statement.
Abbas needs to decide whether to engage with Israel, with Mitchell as a go-between, even though Israel has rejected his demands to freeze new construction for Jews in east Jerusalem, the Palestinians' hoped-for capital.
A senior Palestinian official said Abbas was inclined to agree to the talks, in large part because of personal appeals in recent days from Obama, Mitchell and U.S. Secretary of State Hillary Clinton.
The Palestinians have low expectations of the U.S.-brokered talks, but also want to avoid offending Obama and do not want to be cast in the role of naysayers.
At the start of Israel's weekly Cabinet meeting, Prime Minister Benjamin Netanyahu described Israel's talks with Mitchell as "very positive" and voiced hope that the Palestinians would return immediately to the negotiating table.
Mitchell has been shuttling between the two sides for more than a year, hoping to relaunch negotiations that collapsed in late 2008.
The Palestinians have said they will only resume direct negotiations if Israel agrees to freeze all settlement construction in the West Bank and east Jerusalem. Israel has refused, agreeing only to a temporary slowdown in the West Bank, but not in Jerusalem.
As a way out of the impasse, Mitchell proposed shuttling between the two sides. Indirect talks were to begin last month, but were derailed after Israel announced a major east Jerusalem construction project during a visit by U.S. Vice President Joe Biden.
Some 180,000 Israelis live in Jewish neighborhoods that ring east Jerusalem, which Israel captured and annexed in the 1967 Mideast war. The international community, including the U.S., does not recognize the annexation.
Some of the most contentious Israeli activity in east Jerusalem is taking place in the heart of Palestinian neighborhoods.
Netanyahu met with Obama at the White House last month, but the visit was shrouded in secrecy. No major breakthroughs were reported.
Abbas is to consult with Arab League representatives Saturday on whether to agree to the indirect talks. In previous consultations, the Arab League had given Abbas the green light. Arab approval would give Abbas extra backing to sell the talks to a skeptical public.
The U.S. has since been trying to coax Abbas back to the table.
Last week, Obama wrote to Abbas, promising to work hard to achieve a comprehensive Mideast peace deal and asking the Palestinian leader to agree to indirect talks, according to an Abbas aide who spoke on condition of anonymity because he was not authorized to discuss the content of the letter with the media.
Fox News' Reena Ninan and The Associated Press contributed to this report.