73 Days to Decide: Will Religion Decide November?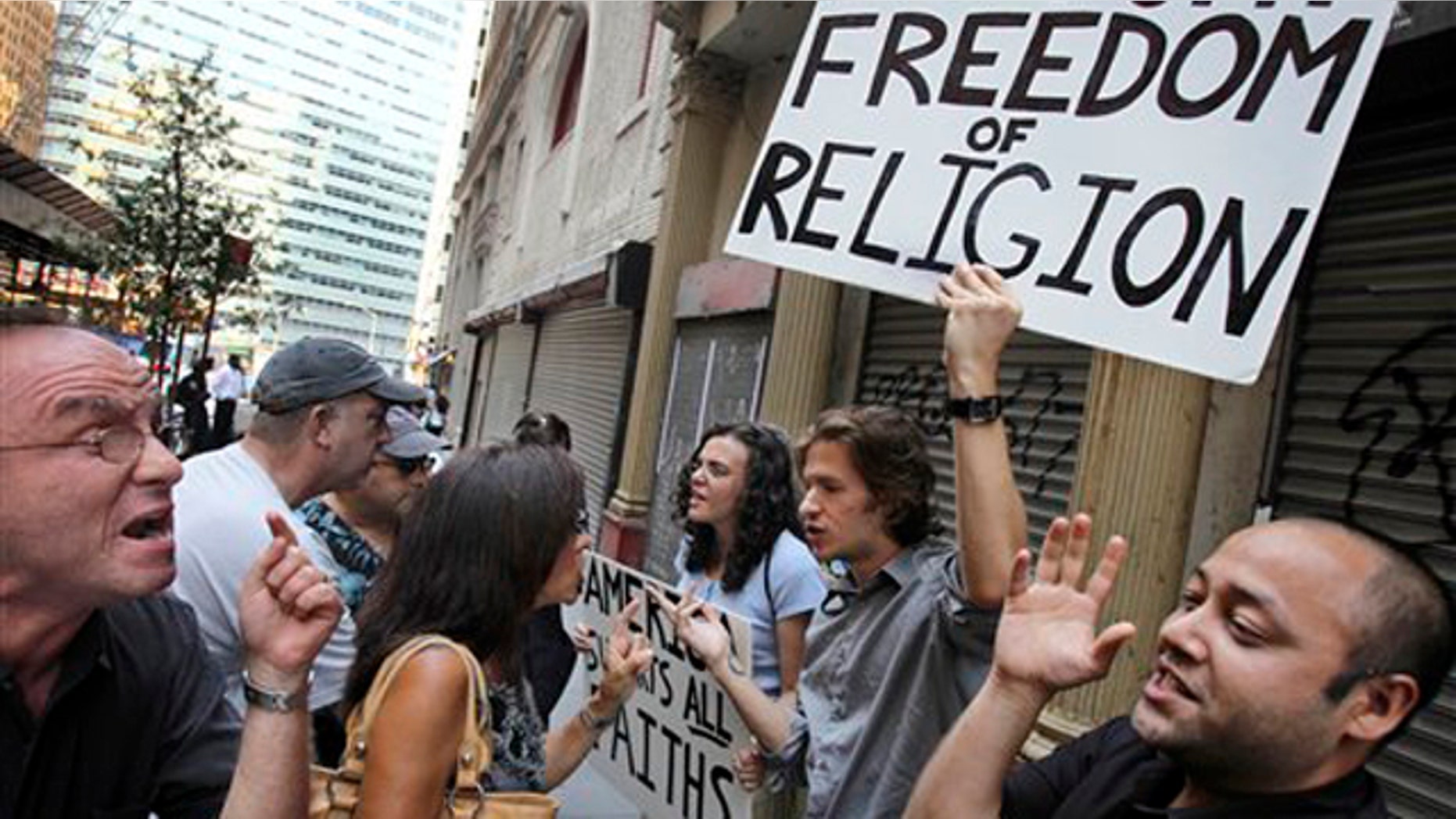 The Ground Zero mosque. Gay marriage in California. The president's religion.
These topics have little, if anything, to do with the economy, the issue that has dominated the political landscape all year and sent incumbents into a panic about their own job security. But with just over two months to go until the November midterms, curveball social issues have jolted a campaign season that until now has been about job creation and fiscal discipline -- with a little illegal immigration and health care thrown in the mix.
Political strategists say the economy still dominates and that candidates who leap for the eye candy of headlines on religion run the risk of alienating independent voters who tend to avoid the hot-button culture issues and are focused on their pocketbooks.
But the culture wars are starting to play in certain races.
In Florida, where the primaries are being held this Tuesday, the top Republican candidates for governor have both seized on the debate over the Islamic center proposed near Ground Zero in lower Manhattan.
Billionaire Rick Scott was fast out of the gate with a campaign ad shortly after President Obama launched the New York issue into the national spotlight by saying the developers had the right to build there.
Scott, to the backdrop of moody guitar music, declared that Obama was "wrong" and the mosque should not be erected "just yards" from where "Muslim fanatics murdered thousands of innocent Americans."
Opponent Bill McCollum, Florida's attorney general, echoed the outrage.
"We're still at war with Al Qaeda. They see this as a sign of weakness," he told Fox News Friday. "This is not just an insult to the families of the victims of September 11. It's also a problem for our soldiers that are still fighting in Afghanistan and Iraq."
The mosque debate popped up again in Missouri where GOP Rep. Roy Blunt's Senate campaign posted a web video that featured audio of Democratic opponent Robin Carnahan saying New Yorkers should decide the mosque issue for themselves -- with a photo in the background of smoldering World Trade Center rubble. Blunt afterward pulled the ad, but Carnahan said it went too far.
Senate Majority Leader Harry Reid, who faces a conservative challenge from Tea Party favorite Sharron Angle, also surprised Washington by coming out against the mosque Monday.
While candidates in states thousands of miles from Ground Zero are weighing in, the political debate is particularly fierce in New York, where Republicans are using the issue to apply pressure to Democrats who have either sided with the proposed center or withheld their opinion.
Rick Lazio, who is looking to challenge Democratic Attorney General Andrew Cuomo in the general election, just put out an ad via the New York State Conservative Party that slammed Cuomo for defending the project.
"New Yorkers have been through enough," Cuomo said in the ad. "Andrew Cuomo is very, very wrong."
Republicans may think they've found a winning issue. A Fox News poll released last Friday found 64 percent of voters think it's wrong to put a mosque near Ground Zero.
But New Jersey Republican Gov. Chris Christie has warned lawmakers against getting too caught up in the debate. Republican strategist Kevin Madden, former spokesman for ex-presidential candidate Mitt Romney, said candidates should beware the mosque.
"What happens is candidates run the risk of looking like they are focusing on the trivial at the expense of the urgent -- the urgent being the economy," he said.
Candidates argue these matters are not trivial.
Georgia Republican Rep. Phil Gingrey said the recent debate over whether the 14th amendment should be altered so that children of illegal immigrants are not granted automatic citizenship will be a "huge issue" come November.
In a throwback to 2004, gay marriage was also tossed into the campaign season mix when a federal judge earlier this month ruled that California's Proposition 8 ban on same-sex marriage was unconstitutional. The decision is being appealed.
Republican gubernatorial nominee Meg Whitman on Friday weighed in, criticizing California Gov. Arnold Schwarzenegger and Attorney General Jerry Brown, her Democratic opponent, for not defending the law in court. According to the San Francisco Chronicle, she said she would defend the law as governor.
In another twist, a poll released Wednesday by the Pew Research Center showed voters' views on the president's religion are murkier than ever. The poll showed 18 percent of Americans incorrectly believe the president, a practicing Christian, is a Muslim -- that's up from 11 percent in March 2009. A third properly identified him as a Christian and 43 percent said they don't know what religion the president practices.
Larry Sabato, director of the University of Virginia Center for Politics, told Fox News that in light of the numbers the White House will probably be more "persistent" in letting reporters know when he's attending services or consulting with pastors. He said that may help "moderate" the false impression about his religion.
Fox News' Major Garrett contributed to this report.