Your life can be a great story, just find your "why"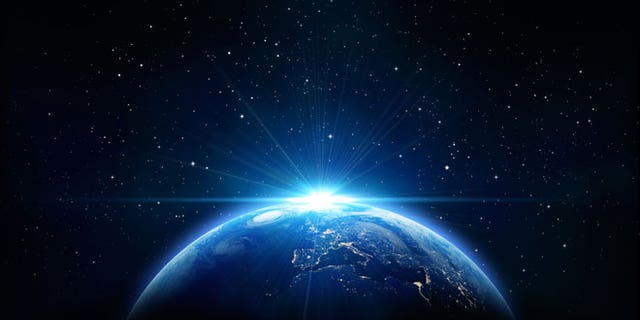 NEWYou can now listen to Fox News articles!
I want more for you. I don't want you to regret the life you never lived, the actions you never took, and the choices you never made.
See, too many people spend their life full of good intentions without ever realizing their full potential.

Everyone can--and should--have a great life story to tell, a story marked by intentional living that brings about positive change in the lives of others.
I've spent the better part of my life working to help as many people as possible use their God-given gifts to live out their "why."
Let me explain what I mean.
Your "why" is your purpose in life.
Everyone has one and it's the lifeblood of intentional living. But you might be wondering, how do you discover your "why?"
I believe everyone has one thing they do better than anything else. And we need to major on it. Growing up, this idea was a Maxwell family rule! My dad, who is also my hero, taught us to find our one thing and stay with it. "If you do," he said, "you'll become exceptional at it."
What is your one thing?
What do you have the potential to do better than anything else?
If you don't know, this might be the single most important question in your life. Ask your friends, look at your history or take an aptitude test. This will become your "why" starting line.
As you begin to tap into "why," even on a very small scale, your life will immediately start to feel more significant. And you'll start moving in the right direction.
Mother Teresa embraced this idea wholeheartedly, "I do not know what success will be, but if the Missionaries of Charity have brought joy to one unhappy home -- made one innocent child from the streets live pure for Jesus -- one dying person die in peace with God – don't you think it would be worthwhile offering everything for just that one?"
It was in the midst of starting small that I had my "Eureka!" moment. I was a first-time pastor of a tiny congregation in a rural Indiana community. The town had eleven houses, two garages and one grocery store, and my first service had 3 people in attendance--and two of them were my wife, Margaret, and me! It was in doing the work of a pastor that I was able to see my strengths and weaknesses clearly.
True to my father's teaching, I began to spend less time on the things I didn't do as well, and more time developing my one thing, which was communicating about leadership. I was invigorated by seeing the impact my life was beginning to have on others as I focused on developing my strengths.
I had uncovered my "why." Now, I've trained more than 5 million leaders spread across every nation in the world.
Bob Pierce, the founder of World Vision, referred to the gap between what we can humanly accomplish and what can happen when God helps us. He called this "God room." I firmly believe that God will make up the difference if our hearts are right and we get moving in the right direction.
If you've read this far, you've already taken a significant step in the direction of international living. Now, all you need is to find your "why."
Trust me, when you do you'll know it, and the world won't know what hit it.