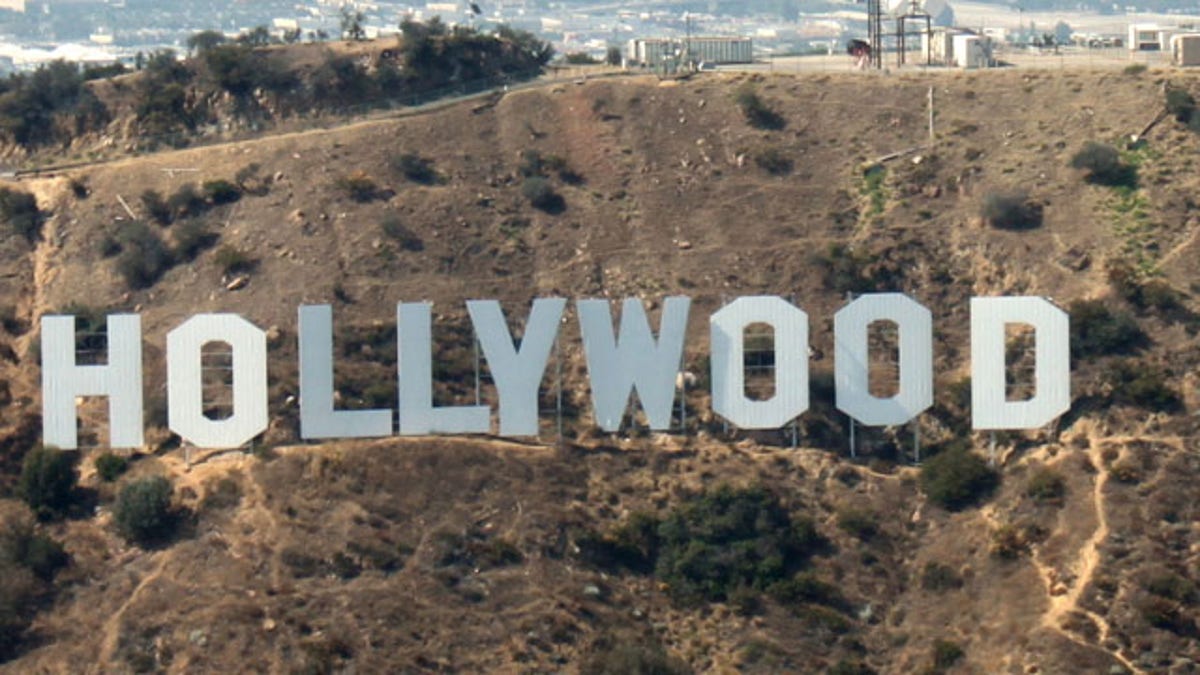 Hollywood's most disgusting secret has recently been revealed and the story is a devastating indictment of the entire entertainment industry.
Most moms are willing to fight like a tigress to protect kids from pedophiles, but unfortunately, there is a culture in Tinseltown that believes in looking the other way.
California has been rocked in the last year by the prosecution of a prominent Hollywood businessman for molesting his young clients. This story grew as others acknowledged similar problems among the Hollywood elite of managers and agents.
In an effort to address the problem, California lawmakers introduced AB 2072, a new anti-predator bill.
If passed, Fox News reports, the bill will require all entertainment personnel working closely with children to undergo stringent background checks. Although this new bill is a giant step towards the protection of children, it still isn't enough.
Let's be clear, parents are a child's first line of defense.
Parental safeguarding is crucial in Hollywood. Children, especially those who desperately hope to be the next Miley Cyrus or Justin Bieber, are too vulnerable to recognize a sexual predator hidden behind promises of fame.
Former child star Alison Arngrims, who played Nellie Olson on "Little House on the Prairie," admits to being victimized on set and recently revealed, "For a sexual predator, showbiz is the biggest free candy store going. … You have kids and their parents throwing themselves at you."
According to the Rape, Abuse and Incest National Network (RAINN) most victims experience long-term sexual abuse by a close acquaintance they trust, making Tinseltown the perfect habitat for a pedophile. As a child star's manager, publicist, or talent coach, predators have the opportunity to build close, ongoing relationships with their clients, allowing enough alone time to "groom" them for the eventual rape.
While I'm sure many show biz parents take extra precautions when it comes to the welfare of their child, others are actually enabling abuse — yes, I said it: enabling abuse. And why is that you ask? One word: MONEY. Child actors working in television can earn anywhere from $12,000 to $250,000 for just one TV episode.
Take, for instance, the beautiful, albeit 17-year-old actress Dakota Fanning who appeared recently on the cover of Cosmopolitan magazine.
Fanning's photo is wedged between crude cover lines that proclaim: "Too Naughty to Stay Here: But You Have to Try This Sex Trick" and "His Best Sex Ever." And Fanning's photo spread gets worse inside the magazine as she is pictured in sexually suggestive positions.
Normally, I would ask, "Where is this girl's mother?" However, according to an interview in W Magazine, Fanning lives with her mother who teaches her everything (which presumably includes lessons on how to pose seductively?).
Fanning's career took a dark turn in 2008, when she starred in a movie called "Hounddog" that was so graphic in its portrayal of child rape that it was pulled from AMC Theatres after protests from members of Concerned Women for America.
That begs the question, "How can loving parents allow their child's image to be sold as a sex object?" And that raises the additional question, "As a society, why do we allow the sexualization of children?"
The sexualization happens in media so often that the American Psychological Association has done two studies on the consequences. Mind you, not a study on the kids being sexualized, but on the consequences for the kids who watch these images in the media.
In Hollywood, where immorality is glorified, it is especially easy to blur the lines of normalcy.
Sadly, the sexual abuse of former child stars Corey Haim and Corey Feldman (also known as "The Coreys") was so "normal" that it was openly discussed within the industry.
Feldman has bravely decided to write a book where he will "put all the information forward" regarding his abuse. As teenagers the boys were reportedly lured with drugs and alcohol and then molested by dozens of show businessmen.
In an exclusive interview with Britain's The Sun, Feldman said, ""When I was 14 and 15 things were happening to me. These older men were leching around like vultures...It was basically me laying there pretending I was asleep and them going about their business."
Child star Alison Arngrim, who is now a dedicated activist with PROTECT.org, remembered "It was the gossip back in the '80s. People said, 'Oh yeah, the Coreys, everyone's had them. People talked about it like it was not a big deal." It's infuriating that these helpless boys were in trouble, but no one bothered to report their abuse.
This leads me to another vital point: When you see something, say something. Waiting until a child is emotionally scarred for life is beyond wrong.
Lives can be saved and future victims can be saved the moment an assault is reported, especially when it involves a timid child too terrified to accuse an adult they trust. We'll never know but perhaps, if people had spoken up, Corey Haim might not have committed suicide.
The courts and the public need to be aware of how callous the entertainment industry really is, and they need take preventative measures. But the bottom line is the public needs to show zero tolerance for the abuse of children, and it's up to parents to ensure that their children are not harmed by pedophiles.
I suggest we begin by telling our children that they are not only attractive and talented but also intelligent, funny and creative. And that they are worth more than all the fortune and fame in the world.
Stage moms, did you catch all of that?
Penny Young Nance is CEO and president of Concerned Women for America.