Why author Terry L. Anderson is all wrong about the urgency of climate change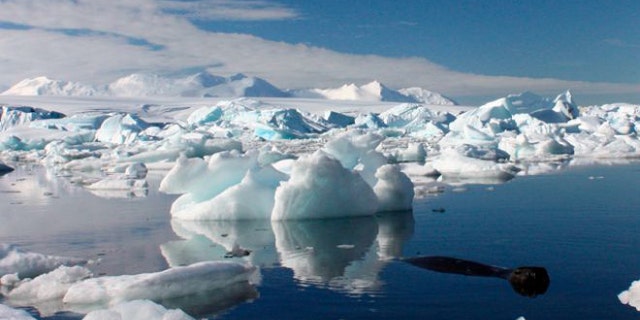 NEWYou can now listen to Fox News articles!
As fast as the ice shelves melt and the waters continue to rise, there are still those given a platform to keep their head in the sand. In his recent Fox News op-ed for Earth Day, Terry L. Anderson accused the Emmy-winning documentary series, "Years of Living Dangerously," of being scientifically inaccurate in its stark portrayal of the dangers posed by carbon pollution. As climate change experts and the chief science advisors to the series, not only do we disagree, Terry is just plain wrong. And we have the science to prove it.
The first scientific report on the dangers posed to a livable climate by burning fossil fuels was delivered to President Johnson over 50 years ago. Since then the science has only become more conclusive. In 2014, the U.S. National Climate Assessment concluded "the observed warming and other climatic changes are triggering wide-ranging impacts in every region of our country and throughout our economy." Last month, the National Academies of Sciences, Engineering and Medicine released a new report highlighting that climate change is already worsening some extreme weather events.
Yet Anderson claims climate change is not occurring fast enough to pose a danger to humans. Unfortunately, many climate change impacts are accelerating. Ice loss by both the Antarctic and Greenland ice sheets has sped up sharply in recent years – as has the rate of sea level rise. Anderson's claim temperatures are rising 1°F per century is simply untrue. NASA reported last year that global temperature is increasing nearly 3 times that rate since 1970, consistent with the models. Since then, 2015 crushed the previous record for hottest year ever (2014), and 2016 is already on pace to smash that record.
The "Years of Living Dangerously" series remains committed to telling the unvarnished story of this race – the bad news and the good, the science and the solutions -- so people can make their own informed decisions and understand why leaders like the Pope have been embracing action.
In our upcoming season, which premieres on National Geographic in mid-October, we examine the race between the accelerating impacts (like sea level rise and extreme weather) and the accelerating advance of clean energy solutions (like solar, wind, batteries, and electric cars). We also tell stories that highlight the painful realities of what happens when the effects of climate change are ignored—like that of the Ndiamaguene, a remote farming village in Senegal that New York Times columnist and YEARS contributor Tom Friedman recent visited with our team. In Ndiamaguene, there are almost no young or middle-aged men because the farmlands no longer bear enough food to the men to provide for their families. As are result, they've all scattered to find work to support their families.
With the historic signing of the Paris Climate Agreement on Earth Day, world leaders unanimously reaffirmed their understanding that the threat of irreversible catastrophic climate change is real – and that there are viable solutions. The question is will we adopt them fast enough. Who will win the race? That is the story of the century that "Years of Living Dangerously" tells and will continue to pursue this fall when a second season airs on National Geographic Channel.
Heidi Cullen, Ph.D., is Chief Scientist for Climate Central. Joseph Romm, Ph.D. is author, "Climate Change: What Everyone Needs To Know." The authors are the chief science advisors to "Years of Living Dangerously," which premieres on the National Geographic Channel in October.