What Kennedy Could Have Taught Obama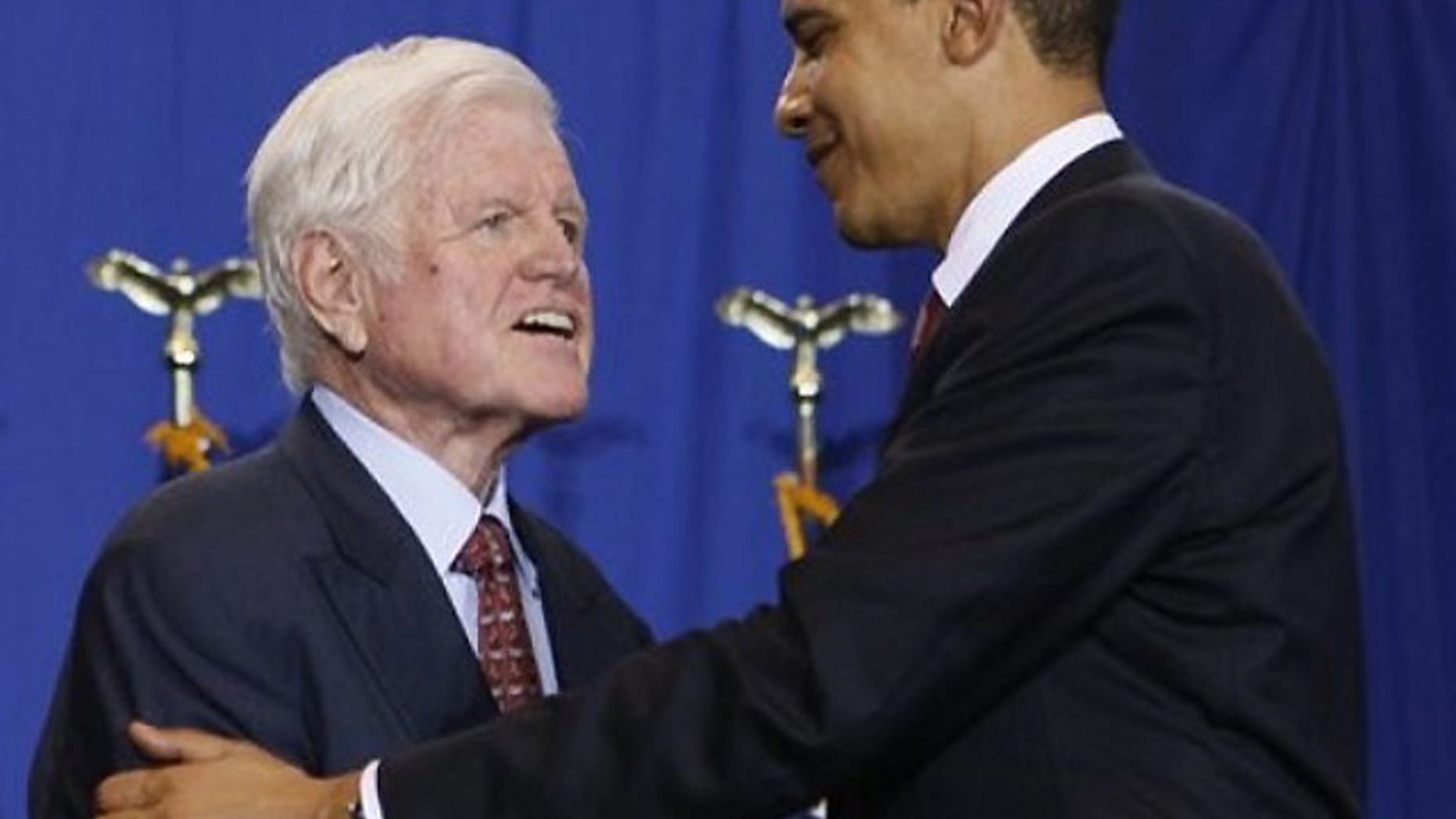 President Obama owes much to former Senator Ted Kennedy, including possibly his job. Kennedy's endorsement of the younger senator during last year's democratic primary is reckoned by many to have come at a pivotal moment, securing Obama the nomination over rival Hillary Clinton. The tragedy is, perhaps, that Mr. Obama had a great deal yet to learn from the long-time senator. When Kennedy described his protege at a rally last year, he described him as a-- "fighter who cares passionately about the causes he believes in without demonizing those who hold a different view."
Apparently, Senator Kennedy had not spent much time with Barack Obama. The president in fact jumps at the opportunity to demonize those who disagree with him, which is one of the reasons that Senator Kennedy's cherished health care legislation is on death watch. When not deriding those who 'cling to guns and religion,'" Obama slams those who listen to Rush Limbaugh, FOX News, Dick Cheney, those who work on Wall Street, those who challenge him on health care legislation-- in toto, a growing slice of the population.
Fans and critics alike admired Ted Kennedy for his ability to move legislation through the labyrinth of the senate, and for his effectiveness in getting opponents on board. Because of enduring enmity towards George W. Bush, few in the media highlight Kennedy's role in partnering with the former president to pass the No Child Left Behind legislation. Nonetheless, this alliance and this bill constitute the first important education effort in decades. Examples of Senator Kennedy working with Republicans are numerous--co-sponsoring immigration legislation with Arizona's John McCain, working with Utah's Orrin Hatch on CHIP, national service and hate crimes legislation, among others, and with Nancy Kassebaum of Kansas on health insurance coverage. Mr. Kennedy had friends on both sides of the aisle and was singularly adroit at corralling them to his purposes.
As he struggled against his cancer, Senator Kennedy must have anguished that he no longer had the strength and energy to propel his beloved healthcare legislation down the aisle. Though doubtless rooting on the Obama administration's efforts from the sidelines, he must have been tortured by the mess the debate has become.
Ted Kennedy might also, had he lived, passed on to President Obama the advice he was given as a freshman senator in 1962. According to the New York Times, Richard Russell, long-standing Democrat Senator from Georgia, advised the young Kennedy: "You go further if you go slow."Kennedy, recognizing that his credentials were thin as he took up the family Senate seat, evidently followed this suggestion, spending much of his first years listening and watching the legislative process-- a process he ultimately mastered like few others. This, too, is a useful lesson that he might have passed on to our impatient young Commander in Chief.