What happened with my wife after I saw a young woman do this on a crowded subway train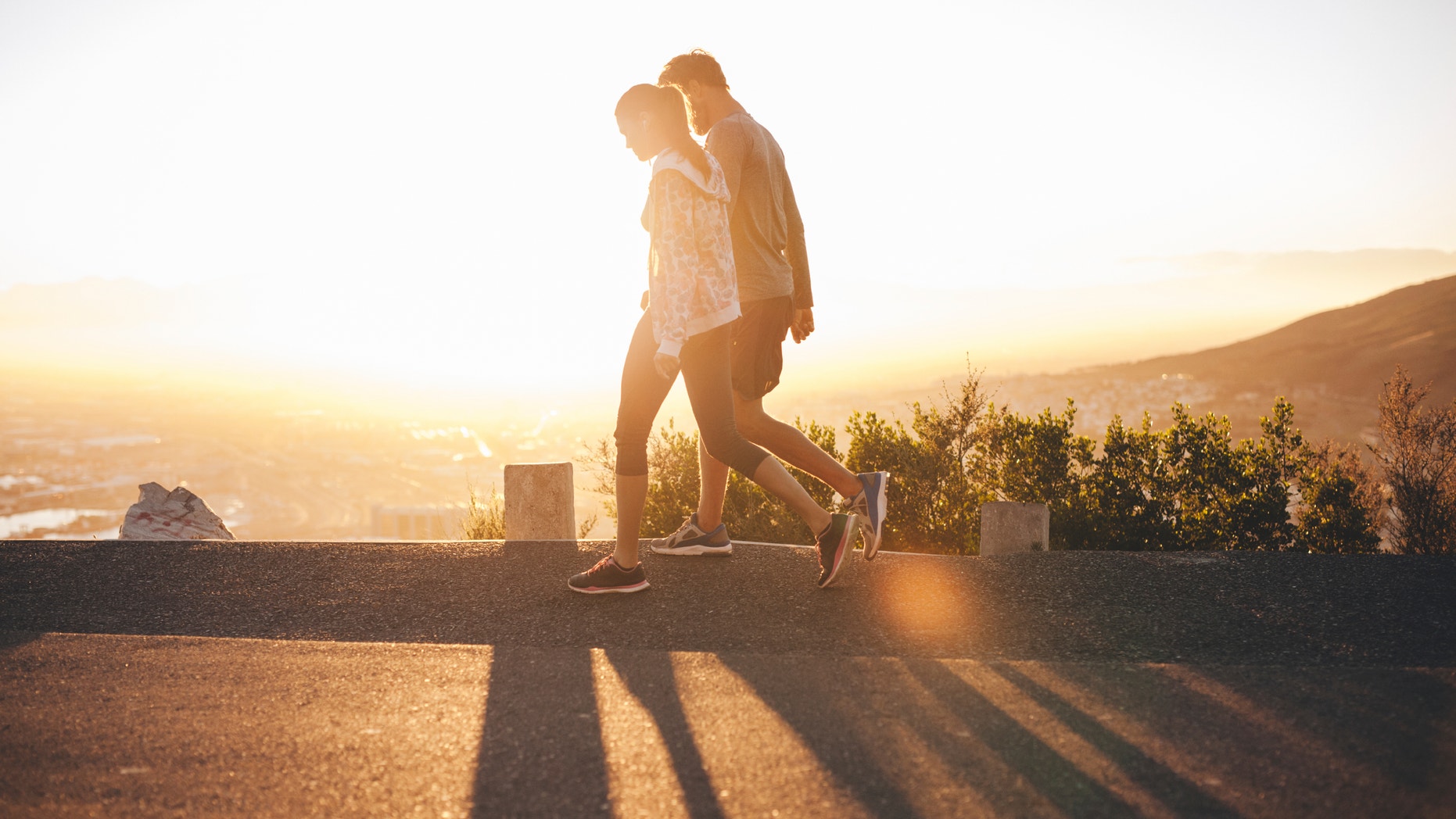 I was getting on the D.C. Metro one day when I saw a young woman do something that caught my eye. She noticed that her beau was on the train and she plowed right through the crowded train to get to him.
When she reached him, she stood close to him, hung onto the overhead rail and let herself swing towards him. He gently touched her side when she drew near him. She smiled with her eyes and his eyes smiled back. As I looked at them, something occurred to me: My wife and I need to remember to look at each other like that.
When I'm talking to my wife, it often has to do with family business – getting the house cleaned, taking care of the kids, depositing checks, where my keys are. And like anyone who's talking business, our bodies reflect it – our brows are furrowed, we don't always look each other in the eyes, we multitask and interrupt and get easily distracted.
There's nothing wrong with taking care of business – somebody's got to do the dishes, discipline the kids, and make pancakes for breakfast. But I don't want to forget how this whole thing got started: with some good old-fashioned infatuation.
I don't want to forget the first time I saw Raquel at that party on Capitol Hill when she walked in wearing a red velvet cowboy hat. I don't want to forget how my heart was racing on the dance floor at that wedding when we kissed for the first time. I felt like I'd had the wind knocked out of me.
I want to remember asking her to marry me on the balcony of the Kennedy Center and the two of us laughing for about 30 minutes after she said yes. I want to remember her looking at me during our wedding ceremony and saying, "Joshua, I trust you." And I want to remember that there's a difference between romance maturing and getting old.
If that couple on the Metro gets married one day, I hope they're still looking at each other like they were the other day. But if they're like the rest of us, they're probably going to wake up six years into marriage and realize they're getting a little too familiar with each other.
If that happens, I would encourage them to do the very thing I did in writing this op-ed: Take two or three minutes and relive the early days of their infatuation – the day they met, their first kiss, the proposal, and all the romance that happened after the wedding day.
If they're like me, it's going to stir up all those old emotions, the reckless optimism and infatuation.  And when it does and they feel their hearts racing just a little bit, I hope they'll stop, forget about the dishes, look each other in the eyes and fall in love again.