Unhinged coverage of Trump is hurting the media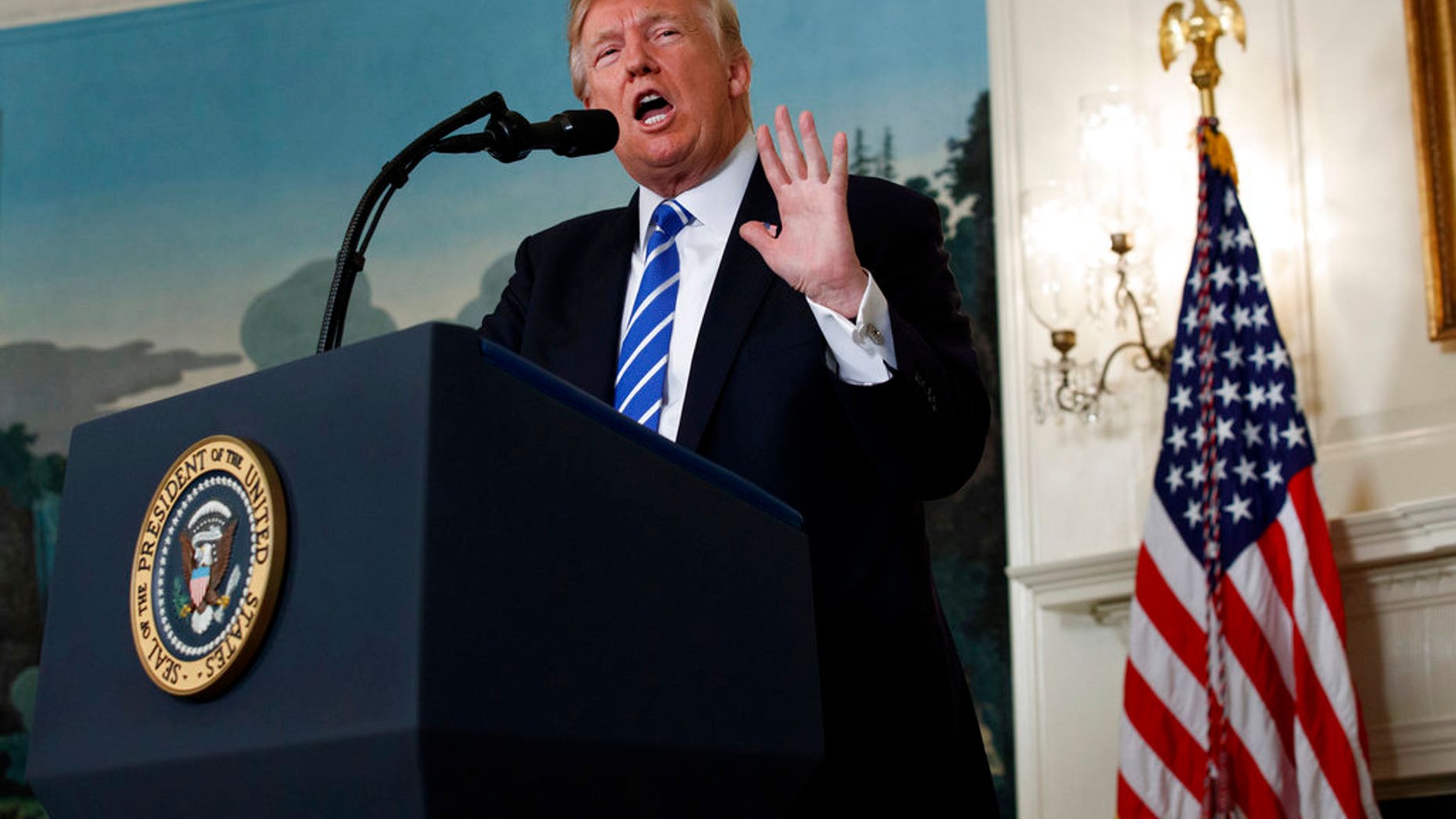 Turn down the volume. Unclench your fist. Turn the dial back down from 11. Trump isn't going anywhere for a while. Deal with it.
A year ago this week, I marveled at the pot-boiling-over frenzy of Donald Trump Derangement Syndrome in the media. Well, today, the media's kitchen is a shambles. Spaghetti sauce is splattered all over the walls, and the Fourth Estate is pouring more Prego marinara into the pot while keeping the heat turned up to the level marked "thermonuclear."
Not only is everything (still) hyper-politicized, but the lines between news media, lifestyle media and flat-out activism have faded into irrelevance. On Wednesday, the lead story in Teen Vogue, next to stories about how "I Will Never Use Regular Soap Again After THIS $6 Foam Body Wash" and "Everyone Basically Wore Lingerie to the VS Fashion Show After Party," was this screaming headline: "The United States Voted 'No' on an Anti-Nazi UN Resolution." It ran over a terrifying picture of crowds carrying banners, some featuring swastikas, with smoke in the background suggesting a terror attack. Only when you click through do you discover that there is no news here whatsoever: The US votes against this meaningless, nonbinding UN gambit every year because the US has this thing called the First Amendment. President Obama's appointees also opposed the resolution.
Meanwhile, "Black-ish" star Tracee Ellis Ross addressed a Women of the Year Summit earlier this month hosted by Glamour magazine. Her speech was ostensibly about being 45 and childless, but it could easily have been made by a women's-studies professor at Barnard instead of a sitcom star: "I look back and think about all the ways we're told that those two goals: being chosen and having kids, are what makes you worthy . . . this narrow story of 'husband plus child equals woman.' And the patriarchy — the patriarchy is not pleased with me right now. I'm failing at my function. Let me tell you, Mike Pence is f—ing confused by me right now."
To continue reading on the New York Post click here.