Trump's victory is about change. And our biased mainstream media must change, too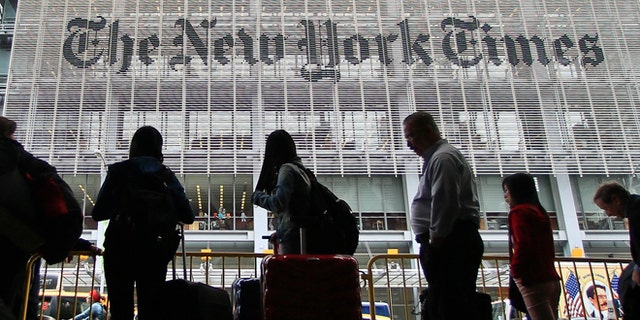 NEWYou can now listen to Fox News articles!
Oh, the gnashing of teeth, the outrage, the umbrage. The spitting mad media are mounting soapboxes to combat the president-elect.
Donald Trump's offense against God and man was that he flew to meet President Obama and left behind a pool reporter who should have been on Trump's plane. A seething scribe declared it a violation of "traditional press protocols."
Tragedy to a few, farce to all others. The same media that broke all the rules to elect Hillary Clinton now demands Trump obey tradition. Somebody should remind the poor babies their team lost.
Actually, Trump did that by leaving the pool reporter behind. It was a warning that the new sheriff won't play by the old rules.
The election was in part a referendum on the media, and Trump's victory is their earthquake. The remarkable admission by the New York Times that it failed to appreciate Trump's appeal is just the start of an overdue shake-out.
As such, it gives the President-elect a perfect opening to fundamentally change White House press relations. A fresh approach would be good for Trump and great for America.
To continue reading Michael Goodwin's column in the New York Post, click here.