Trump portrait removed by Jackson Hole mayor: "We do not live in a dictatorship"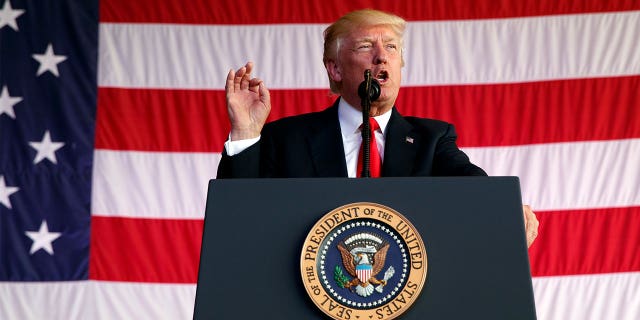 The folks who run the Town Hall in Jackson, Wyoming proudly displayed a portrait of President Obama during his terms in office. But they won't be extending the same respect to President Trump.
Mayor Pete Muldoon removed portraits of President Trump and Vice President Pence – replacing them with a portrait of Chief Washakie, a renowned Native American warrior.
Click here to for a free subscription to Todd's newsletter: a must- read for patriotic conservatives!
The mayor told me in a lengthy email that he stands by his decision – even though he acknowledged Trump "won the election under the rules we have in place."
"Dictators like Joseph Stalin required their portraits to be displayed everywhere," Mayor Muldoon told me. "Luckily, we do not live in a dictatorship."
The mayor said since the town government is a non-partisan body and they do not work for the federal government, there is no requirement to display a picture of the president.
"The Town of Jackson is not in the president's chain of command," the mayor said. "The idea that we are required to display a portrait of the president at Town Hall is simply not true. There's a tradition of hanging portraits of the president in federal offices within the executive branch – not unlike how grocery stores display pictures of the manager."
He suggested there were only two reasons for displaying the president's portrait: for education purposes or to honor the commander in chief.
"I see no educational value in such a display," the mayor said.
Click here to read the full story on ToddStarnes.com.