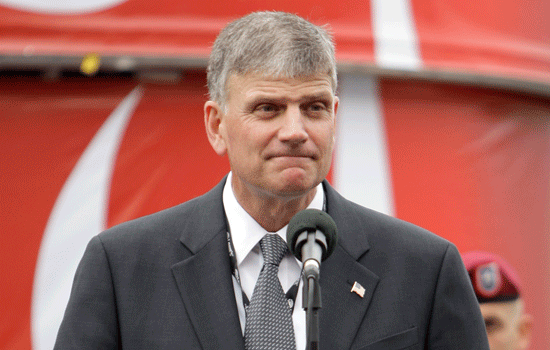 One of the nation's most-respected evangelical Christian leaders denounced a federal court ruling regarding a Washington state coach who was punished for praying after a football game.
Click here for a free subscription to Todd's newsletter: a must-read for Conservatives!
On Wednesday, the U.S. 9th Circuit Court of Appeals ruled the Bremerton School District was justified in suspending Coach Joe Kennedy after he took a knee and prayed silently at midfield after a football game.
"When Kennedy kneeled and prayed on the 50-yard line immediately after games while in view of students and parents, he spoke as a public employee, not as a private citizen, and his speech therefore was constitutionally unprotected," the 9th Circuit wrote.
The evangelical Christian was suspended in 2015 when he defied school officials and continued his post-game religious ritual. He was not rehired when his contract expired.
PODCAST: Click here to listen to Todd's interview with Franklin Graham
Franklin Graham, president of Samaritan's Purse and the Billy Graham Evangelistic Association, spoke out against the ruling on the Todd Starnes Show.
"We have judges out there who hate God and hate His standards and disrespect the people who follow God," he said on the radio show.