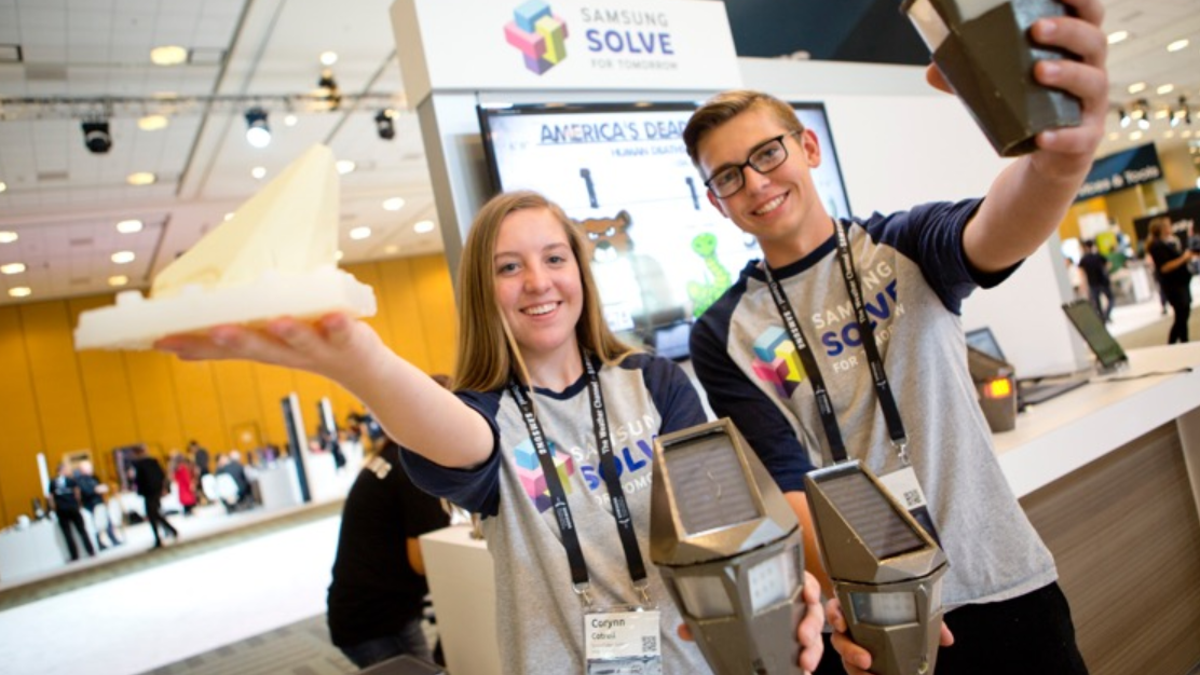 Karen and Reed, an elderly couple, were travelling home through the White Mountains in northern Arizona, when suddenly an elk leapt over the guardrail and in front of their car, slamming into the windshield, before they even had time to hit the brakes. Glass shattered, and the dislodged windshield wrapped around Karen, while the large beast wedged into the void, its antlers inches from her. While Reed and Karen were fortunate enough to escape with only minor injuries, the elk did not survive. Many local families have a similar story to tell, some not as fortunate. America's deadliest animal doesn't have big claws, sharp, teeth, or venomous fang. However, thousands are injured, and 150 people die each year in car accidents due to wildlife collisions.
Mitigating harmful wildlife collisions along with student hunger and over usage of pesticides are just a few of the real-world problems that were addressed in last year's Samsung Solve for Tomorrow Contest. The competition encourages teachers and students to find solutions to problems in their own communities, which led my Junior High STEAM – science, technology, engineering, arts and math - class, from the small town of Snowflake, Arizona to enter the competition and come out as one of three national winners.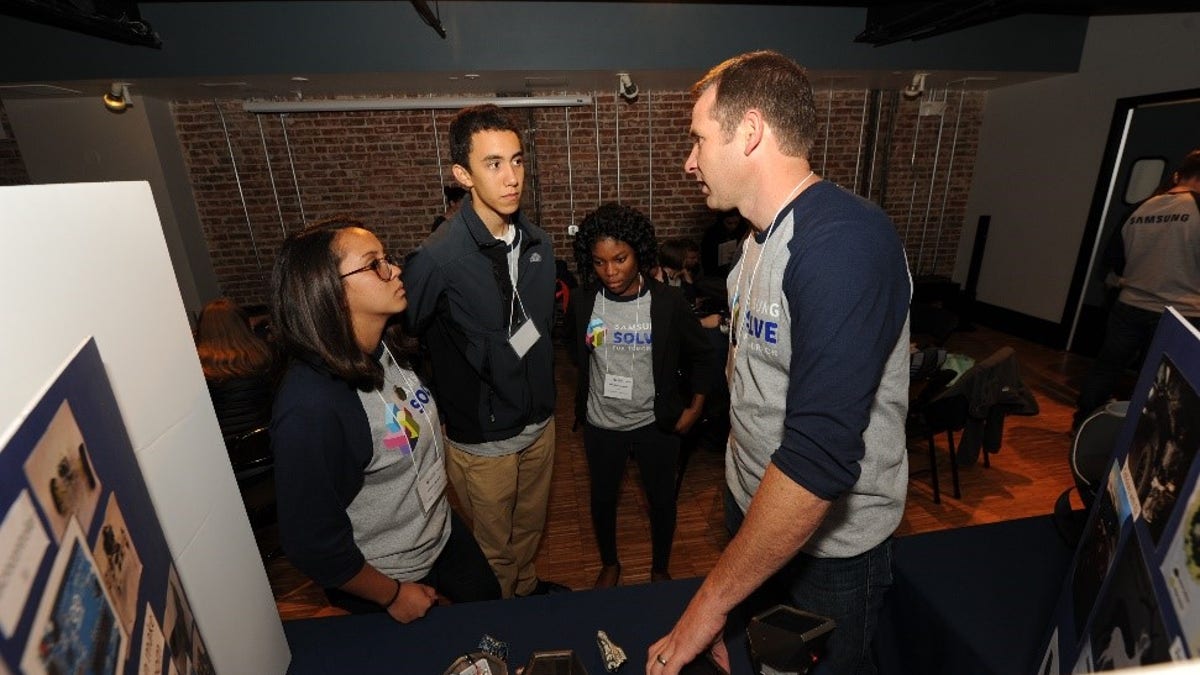 After noticing a high level of animal collisions in our community, like the one described above, students at our school decided to enter the contest by constructing a low-cost wildlife detection system that could be placed along roads throughout Snowflake. Students like Corryn Cottrell, volunteered their after-school time to work on the project stating, "We thought this challenge was a great opportunity because we love to make stuff. Wildlife collisions are a real problem, and students like us are making a difference."
After weeks and months of research and development, our students designed solar powered motion detectors to be placed on top of existing fence posts along the road. When triggered, the device sends a radio signal to all the other devices on the road, causing 100 feet of fence line to strobe in a program pattern and warning drivers that an animal has approached the road.
As a teacher I have tried to surround my students with all sorts of tools of creation. We have a low-cost 3-D printer, a laser cutter, CNC router, and metal casting equipment, and as a result of the competition, Samsung donated computers, tablets, and other technology to our school to further encourage STEAM education. With this technology, design and fabrication can all happen in the classroom. But it isn't enough just to have these machines unless they are used to do some good. The Samsung competition gave my students the motivation and purpose when they saw how it could fix a real problem.
Not all schools or communities need high-tech solutions. During last year's Samsung contest, some projects were as impactful as collecting used clothing and pairing it up with students in need. Even the simplest ideas can be effective. I would encourage any 6th-12th grade teacher to apply for the Samsung Solve for Tomorrow Contest because it can make a big difference in your school and community. Our experience started with a simple, three paragraph description. Apply by November 9th at www.samsung.com/solve.