Sequestration Cuts Affect U.S. and Latin Security Equally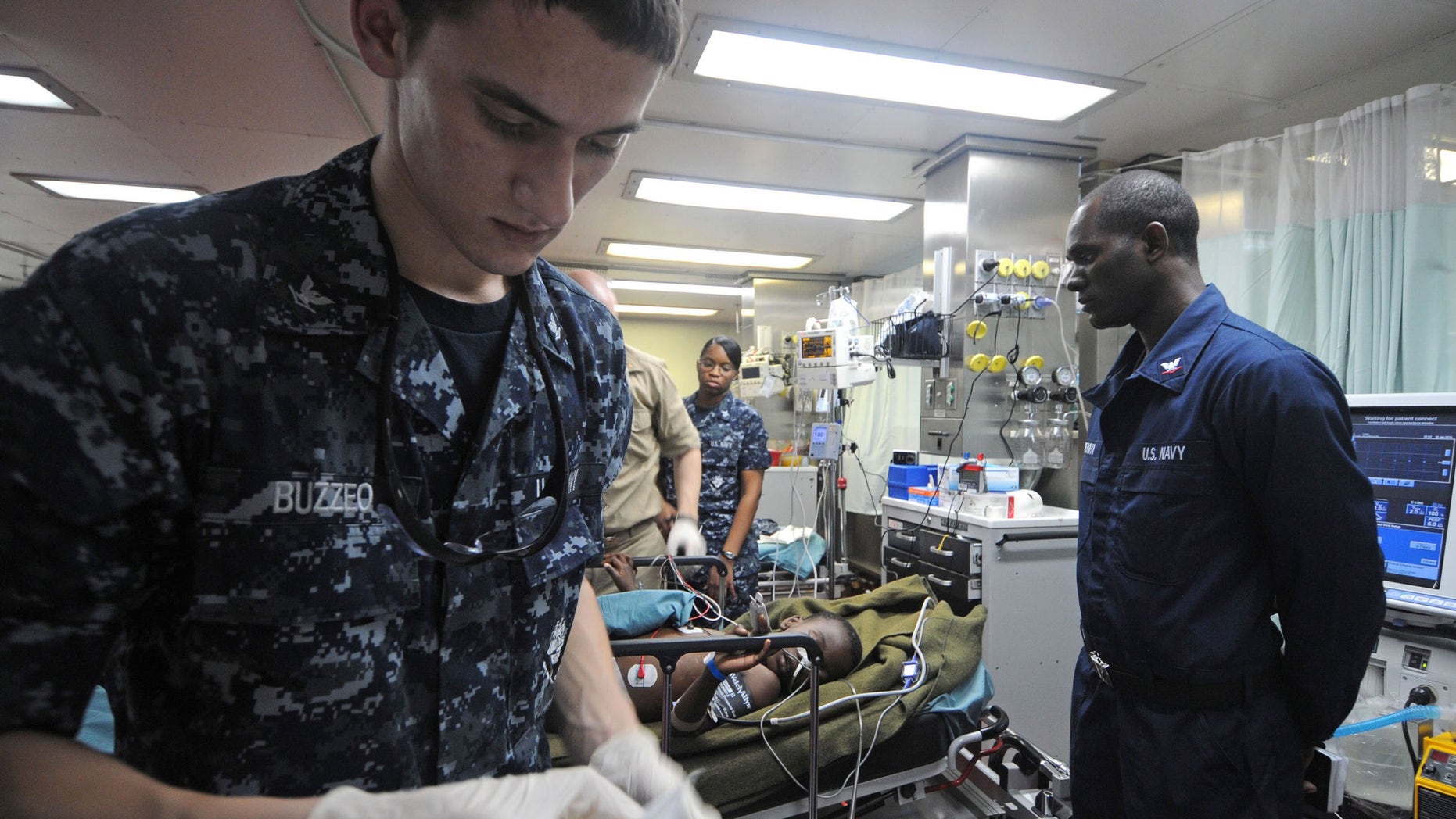 America is in full retrenchment mode. Our economy is on the ropes. The so-called recovery would be laughable if it wasn't so tragic: miniscule growth combined with stagnant unemployment and a workforce that is increasingly throwing in the towel.
Sequestration, the congressional version of a budgetary IED, has hit the Pentagon hard. Born of political gridlock, the across-the-board cuts are forcing military commanders to cut even important missions and programs.
U.S. Southern Command (SOUTHCOM), charged with engaging and partnering with our Latin American neighbors, is going to take it particularly hard. You don't hear much about SOUTHCOM's work because the news headlines have rightly been focused on our ongoing war in Afghanistan. SOUTHCOM, however, has been playing a critical role in our hemisphere countering illicit drugs and assisting our allies in defeating transnational criminal organizations as well as the home-grown guerilla groups that support them.
All that is now at risk, with sequestration cuts coming into effect. The consequences are real, not imagined. More drugs will flood America's streets. Drug lords and insurgents will find it easier to take on the frail police and military forces that characterize many of our cash-strapped neighbors in Central and South America. The result will be even more pressure on fragile democracies that are struggling to maintain order and stability. Those governments operate in a part of the world where life is cheap and corruption and violence have historically been the instruments of power.
[Sequestration] cuts the good with the bad and makes no distinction over programs that work and those that don't. It doesn't just cut the fat. It cuts muscle and fat equally.
One of the favorite routes for drug dealers these days is up the Pacific coast from Colombia, along the Central American isthmus and then into Mexico, where the illicit cargo eventually crosses the U.S. border. The infiltration efforts have become increasingly sophisticated with home-grown semi submersible vessels and submarines now plying the waters carrying large quantities of cocaine. To counter this threat, the U.S. Navy has deployed ships and aircraft to find and intercept these vessels which are then seized by local law enforcement units. The program is known as Operation Martillo.
Because of sequestration, Operation Martillo will now suffer. The USS Thach, a Navy frigate based out of San Diego, is being sent home early, completing only four months of her originally scheduled six month deployment. Other Navy ships involved in the effort will see more time in port and less time at sea. Navy anti-submarine aircraft, re-purposed to fight the drug war, will fly fewer missions looking for the carefully camouflaged or submerged drug boats.
Another favorite drug route for smugglers is out of Venezuela and into the Dominican Republic, Haiti and Puerto Rico. From there, the drugs find their way to the U.S. and into Europe. Working out of Curacao and Aruba with our NATO partners, the U.S. Air Force has been supporting drug interdiction efforts in the region and helping to seize large quantities of cocaine that would otherwise end up on our streets and on the European continent. That mission is now also being cut back.
SOUTHCOM however, is not just about intercepting drugs. The Command works closely with our Latin American neighbors to promote peace in the region and to provide badly needed humanitarian assistance as well as disaster relief whenever a crisis erupts.
This projection of American "soft power" has been very successful and, in my humble opinion, an extremely cost-effective use of American taxpayer dollars.
One such effort has been Operation Continuing Promise, the yearly deployment of a U.S. Navy hospital ship or amphibious landing ship to the region to provide medical assistance to some of the most remote and impoverished areas of the continent. The deployments provide valuable training for our sailors and Marines. These ships however, do not just carry American military personnel. They bring civilian doctors and nurses who volunteer their time and talent to repair cleft lips, perform cataract surgery, and undertake other lifesaving and life-enhancing procedures that make a real difference in the lives of thousands of poor rural families. The April deployment of Operation Continuing Promise has now been cancelled. Our commitment to sustain this program, our promise to the region, has effectively been broken.
Other multinational military and humanitarian activities, including Fuerzas Comando, Fuerzas Aliadas Humanitarias and PANAMAX, are also being eliminated or reduced to a shell of their former self.
These cutbacks will surely weaken U.S. security and will embolden the criminal and insurgent elements operating in Latin America. They will diminish the bonds of friendship that SOUTHCOM has worked so hard to establish over the years with our partner nations in the region.
Sequestration is not just a lousy way to cut the federal deficit. It is also a dumb way to curtail military spending. It cuts the good with the bad and makes no distinction over programs that work and those that don't. It doesn't just cut the fat. It cuts muscle and fat equally.
Congress and the president need to re-think and reverse sequestration. There are plenty of areas where belts can be tightened, including the U.S. defense budget. However, the mandatory cuts being leveled at SOUTHCOM, and other areas of military spending, are of the classic "penny wise and pound foolish" variety. They will come back to haunt us. They will hurt not just our security but the security of many of our neighbors who depend on us to keep a lid on violence and on the incredibly corrosive effect of illicit drugs.