Ruling in favor of Fox News reporter major victory for freedom of the press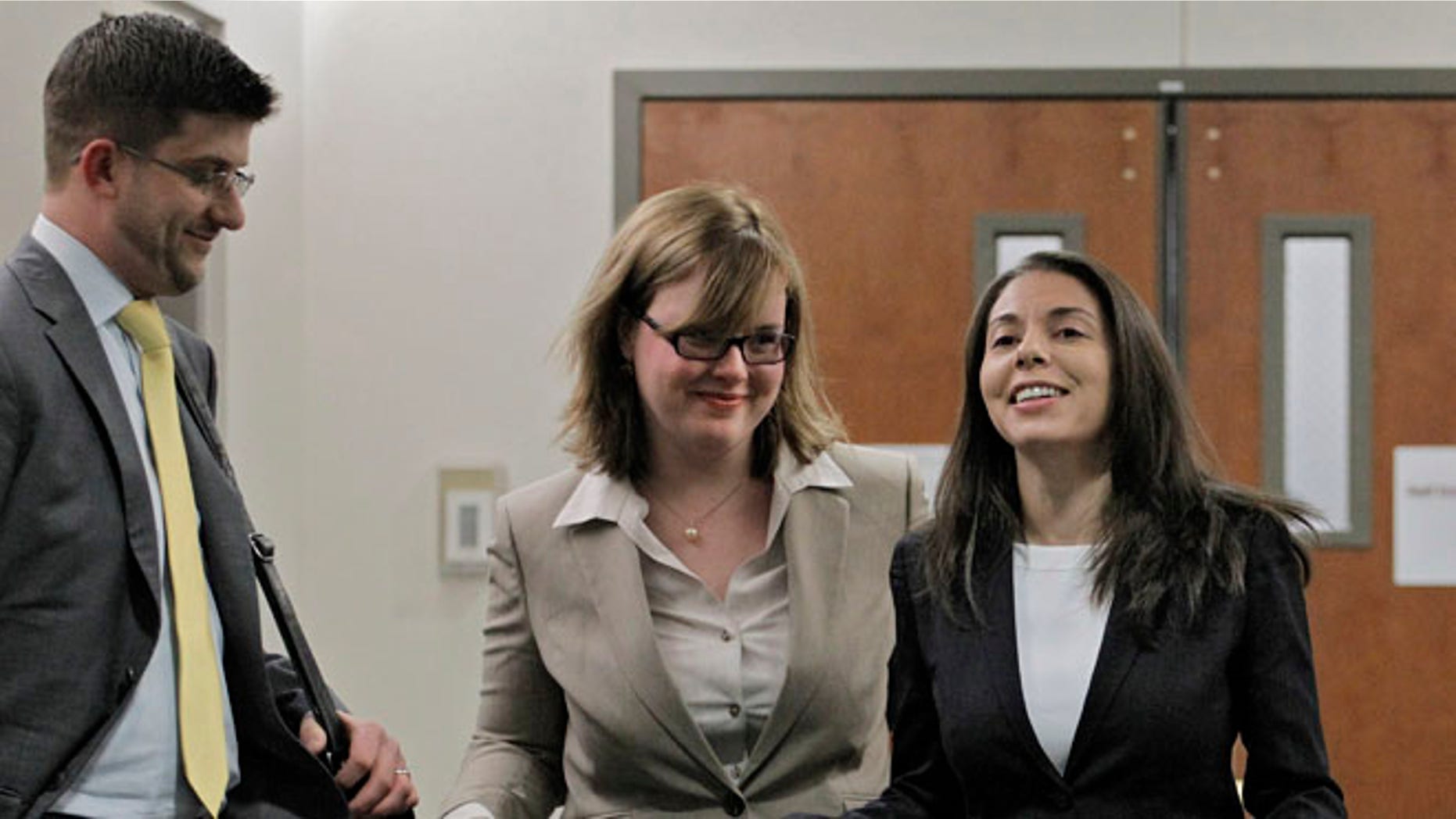 When Jana Winter, my Fox News colleague, began digging for evidence in the case of a Colorado massacre, she could not have imagined that she would herself become a focal point of high-level litigation and provide redemption for the First Amendment.
But she did and she has.
Jana's case stems from a notorious mass murder on July 20, 2012 at a theater in Aurora, Colorado, during a showing of the Batman film "Dark Knight Rises." Twelve people were killed and 70 were injured.
James Holmes has been arrested and charged with the murders and related crimes. During the police investigation of the case, it developed that Holmes was visiting a psychiatrist on the campus of the University of Colorado, where he has been a grad student.
[pullquote]
Law enforcement sources learned that about a week before the murders, Holmes sent a notebook to his state-employed psychiatrist which contained images of him killing people. The existence of the notebook was secret, and the judge in the case ordered that cops not speak about it or any aspect of the case to reporters.
Jana found two law enforcement officials, whom she declined to identify publicly and to whom she promised confidentiality, who told her of the notebook; and she revealed its existence in a FoxNews.com piece she wrote.
Holmes' defense lawyers interrogated many of the law enforcement personnel connected to the case to determine which, if any, spoke with Jana. Under oath and in a public courtroom, they all denied speaking with her.
Then Holmes' lawyers subpoenaed Jana and her notes, and she declined to comply with the subpoena because, she argued, she has a privilege not to reveal her sources when they provide her with information of material interest to the public.
The existence of the notebook is of profound interest to the public because it permits the argument that the State of Colorado ought to have known of Holmes' murderous thoughts and plans before he allegedly acted upon them. And the law enforcement personnel's denials are of interest to the public because if two of them are Jana's sources, they committed perjury.
After a Colorado judge ordered Jana to return to Colorado with her notes and she declined, Holmes' lawyers filed suit in New York, where Jana lives and works, to compel her to comply with the Colorado court order.
A New York trial court granted Holmes' request and a New York appellate court affirmed.
On Tuesday, December 10, the Court of Appeals of the State of New York, the highest state court in New York, reversed the lower courts and declared that Jana may keep to herself the true identity of her sources.
In doing so, the Court of Appeals reaffirmed New York's Shield Law, which protects journalists from being compelled to reveal their sources.
Holmes had argued that Colorado's Shield law should apply. But that law permits the incarceration of source-protecting journalists. New York's does not.
The Court of Appeals traced the long and rich New York tradition of providing more protection for expressive activity than the federal courts do or than any other states do. And it underscored the value of a free press--free to seek the truth and to shield its sources--to our democracy; a value now fortified by this case and Jana's personal and professional courage.
This is a landmark decision. It means that those of us in the media who live or work in New York can claim the highest protection for our work, no matter where it is published or where our sources may be.
It also means that with sources protected, the public will soon know more of the truth -- a value essential to making choices in a free society.