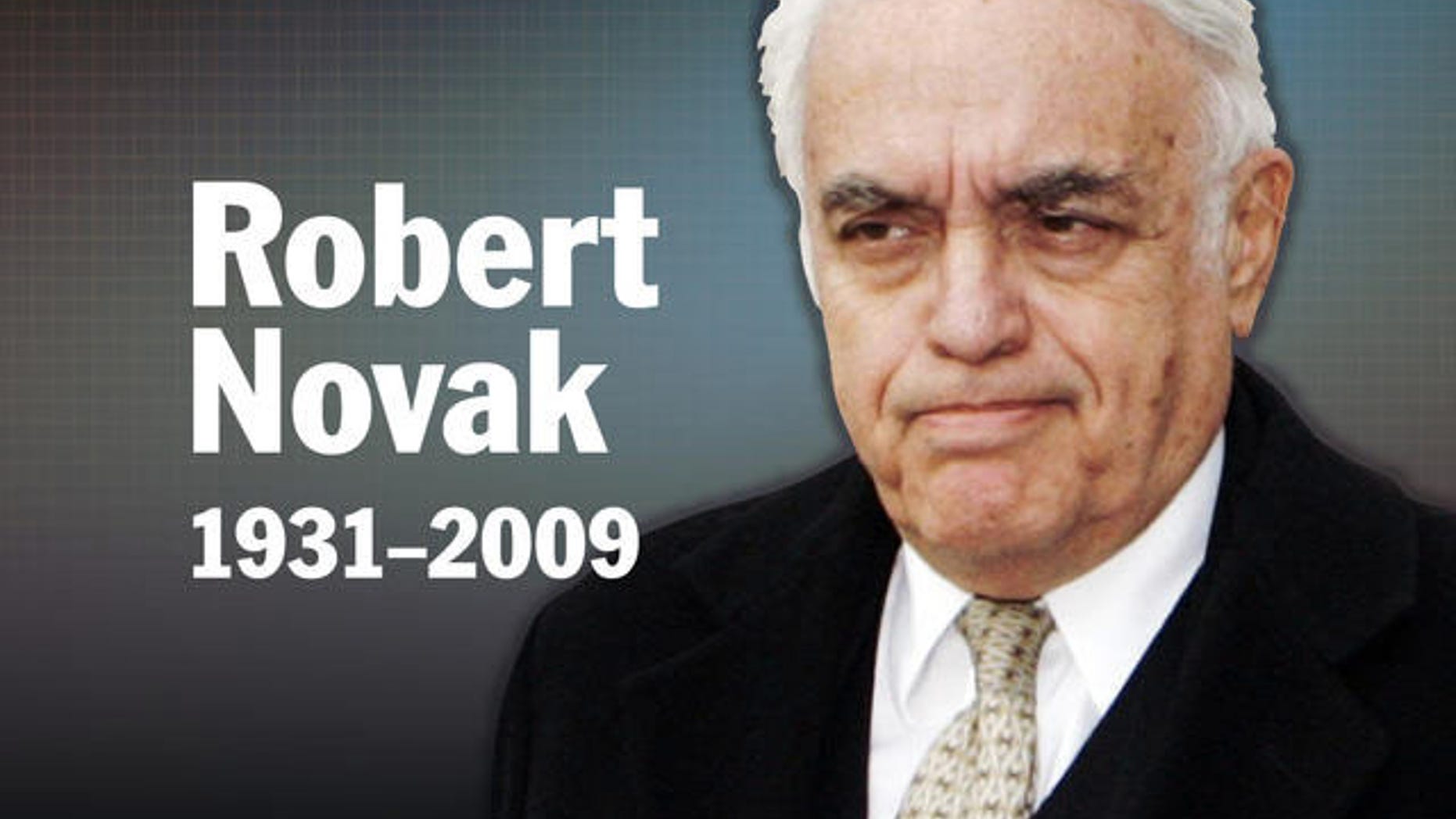 CAL THOMAS
SYNDICATED COLUMNIST/FOX NEWS CONTRIBUTOR
The fraternity of syndicated columnists is extremely small, once filling a single page in a book called "The Capitol Source." The number who actually can make a living at it is smaller still.
Bob Novak was unusual in many ways. He wrote his column with a partner, the late Rowland Evans, which is extremely rare and no one else currently does it. He came up at a time before cable TV and before all-news radio stations when people read the newspapers to find out what was going on.
Novak was known for being well-connected in Washington, but not many may know that in recent years he was welcomed into the Roman Catholic church. Novak was a descendant of Russian Jews and was famous for a tough exterior through which few could penetrate. But apparently God got through! In an interview with journalist Barbara Matusow published in Washingtonian magazine last November, Novak spoke of that conversion and the peace it had given him. His last words in that interview were "pray for me." I suspect many did and today one trusts those prayers have been fully answered.
LANNY DAVIS
ATTORNEY/FORMER WHITE HOUSE SPECIAL COUNSEL/COLUMNIST
Bob Novak was my dear friend, despite our differences of political opinion, and a great journalist. He was a devoted husband, dad, grandfather and everyone I know in journalism and politics will miss him greatly. I am very sad and know he is now at peace.
PETER ROFF
U.S. NEWS & WORLD REPORT CONTRIBUTING EDITOR/FORMER SENIOR POLITICAL WRITER, UNITED PRESS INTERNATIONAL
When I first started writing for UPI, my bureau chief advised me to think long and hard about the kind of journalist I wanted to be. Did I want to be an investigative reporter or an analyst? Did I want to specialize on one area of politics or the government? Or, he asked, did I want to be "like Bob Novak, covering everything interesting in Washington in a way that combined analysis and op-ed with good old fashioned reporting." Novak did it all and he did it better than most. He never, in my reading anyway, lost site of his responsibilities as a journalist while remaining true to his principles -- which, if you write about Washington, is not an easy thing to do. He held to his own standards and was not easily, if at all, intimidated by folks in power or by threats to cut off his"access." I suspect he was born knowing what it took me a long time to learn: a good story always will out.