Opinion: We need to reach our youth on their turf - video game and apps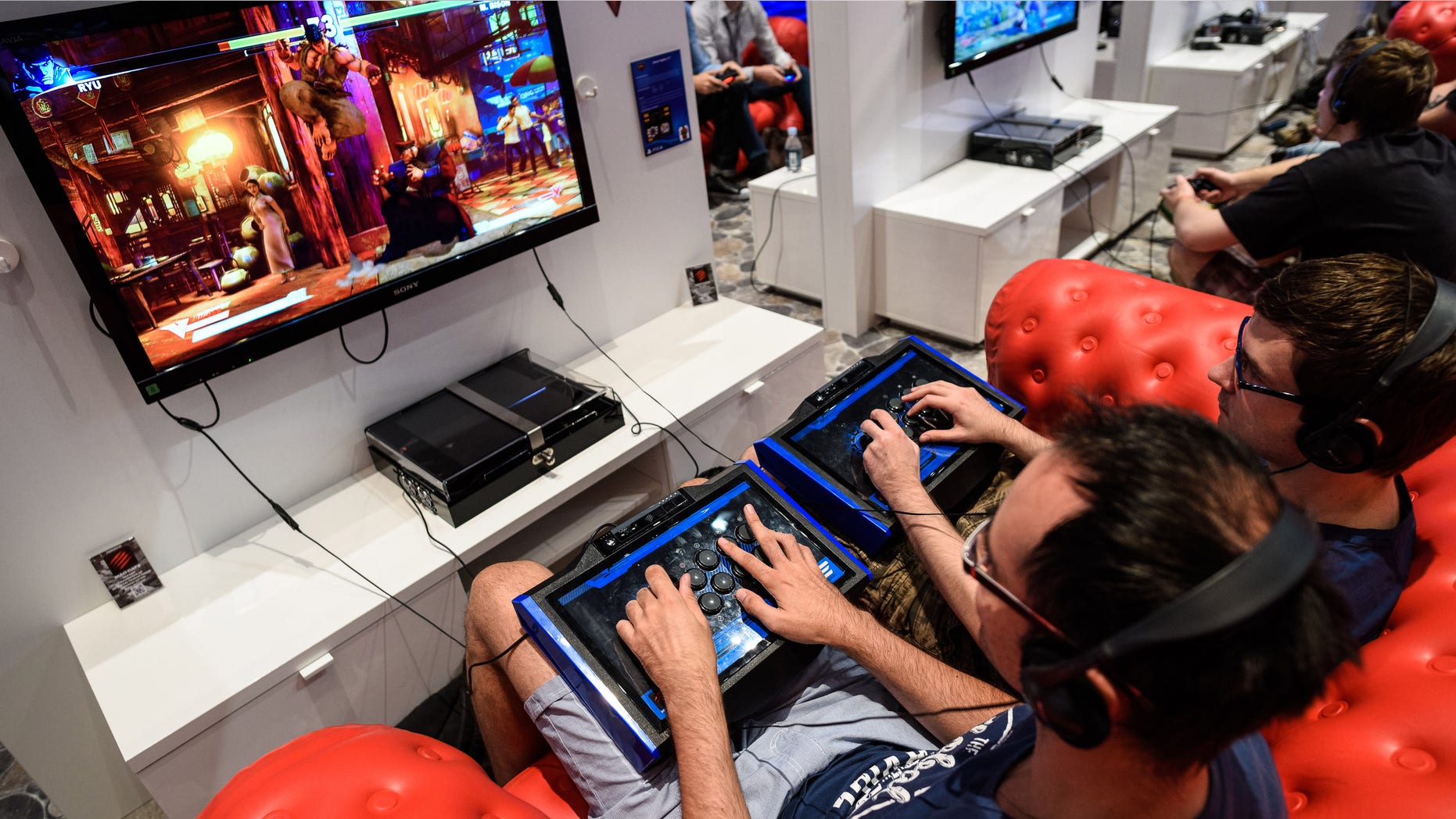 Bayonia Quiera Marshall grew up in the rugged Seat Pleasant area of Prince George's County in Maryland as a life-long "gamer," or video game player as well as a socially-conscious youth who witnessed a large percentage of her high school friends get pregnant and subsequently derailed in their plans for the future.
As a college student at Iona College in New York last year, Bayonia continued to be haunted with the thought of friends from her neighborhood who could have joined her in higher learning if they didn't get pregnant as teens. So she combined her gaming and problem-solving skills with real-world experiences to make an impact on her peers and near-peers through a video game she developed called Baby Rush: Addressing Teen Pregnancy and Single Parenting.
As educators, public servants, nonprofits, philanthropic institutions or as companies we need to reach youth on their terms in order to be more effective – especially minorities.
"I remember getting the baby-doll or egg treatment for a week in high school to show us how difficult and life-changing caring for a baby can be for a teen," said Bayonia of the traditional methods of teen pregnancy prevention.
"But I know the girls in my neighborhood better than anyone and we were always on our phones or playing games, so I wanted to design something that would be more accessible, relevant and interactive," she added.
"In video gaming, every single move you make has a consequence. Getting pregnant as a teen is a huge move with even bigger consequences. My game demonstrates that in a dramatic way that teens from my community will understand."
Bayonia is right. As educators, public servants, nonprofits, philanthropic institutions or as companies we need to reach youth on their terms in order to be more effective – especially minorities.
According to the Simmons National Consumer Study, Hispanics are 32 percent more likely than non-Hispanics to consider video games as their main source of entertainment. Video games are also the top "toy" purchased by Latinos – nearly 8 million bought in the last 12 months.
HispanicGamers.com states that on average, Latinos play video games more often than non-Latinos (12 hours per week vs. 9 hours) and Hispanics play video games most often on their mobile device and on their computer as well as buying and renting video games at a higher rate than non-Hispanics.
My children and Bayonia's generation were born into a world with video games, smartphones, and the Internet. Conversely, 10,000 baby boomers are scheduled to reach retirement age every single day over the next 15 years and will most likely be replaced by 18- to 35-year-olds who have grown up playing video games. Which group deserves the most investment?
Right.
Also, take into consideration that the Latino population skews younger – 62 percent of the Hispanic population versus 44 percent of non-Hispanics are under 35 – and is growing faster – Latinos will make up 95 percent of teen growth in America through 2020 – which means educators, public servants and our workforce need to reach youth on their terms, not ours.
Some are doing just that, although it needs to be amplified. Game-based learning is designed to integrate gameplay into subject matter to help the student better retain information and apply it to real-world situations.
In a survey of high school students surveyed by MyCollegeOptions.org and commissioned by the Hispanic Heritage Foundation, minority students were most likely to want more video-gaming and technology in the classroom. This important trend will provide us with a better starting point of innovative-minded, critical-thinking, more nimble young workforce.
More and more technology companies value gamers as employees with a stronger foundation of problem-solving approaches to innovation. As for social impact, the Entertainment Software Association and Hispanic Heritage Foundation have developed a program which, for the past three years, has challenged minority youth ages 15-25 to develop video games and apps to address social issues and bringing them to present their ideas to the White House and Capitol Hill.
Through this innovative effort, we not only challenge our youth, but challenge leadership in Washington to not only rethink how to engage the next workforce generation but also to showcase young diverse talent ready and willing to compete with the rest of the globe in innovation.
It's also important that Latino young programmers should not feel like brown unicorns with laptops when they enter the tech sector. We are hosting a LOFT (Latinos On Fast Track) Coder Summit in Los Angeles with hundreds of programmers attending this month which will build on the success of an effort in Silicon Valley when 500 Hispanic coders registered.
We do exist, we are not invisible and we are more than capable. And we will have an impact.
After developing the Baby Rush last year, Bayonia used the Innovation Grant to help her fine-tune the game/app, which she is currently working to place in online app stores and make available to high school students not only in her neighborhood but across the country.
"As youth with an eye on impact, we not only need a voice but we need a language to communicate with each other," added Bayonia. "For many of us, video games and apps are that language."
And we need to listen.