Opinion: President Obama Is Misguided On Building An Economy Of Opportunity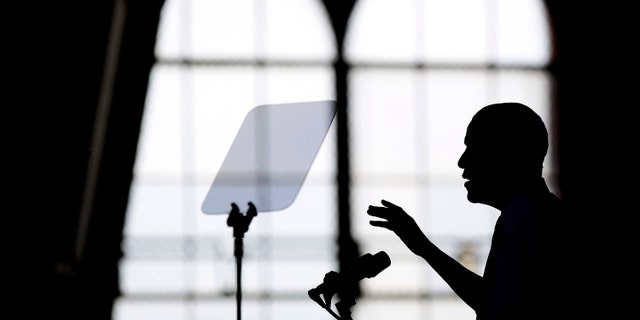 NEWYou can now listen to Fox News articles!
President Obama has made raising the national minimum wage to $10.10 an hour one of his major priorities. He first unveiled this proposal at his State of the Union address in January and followed it up the next month with an executive order that brought the minimum wage for federal contractors to that level. Of course, most such wage increases can't be brought about by a few strokes of the presidential pen. Obama continues to push Congress to pass a minimum wage hike – often finding a way to paint his Republican opponents as heartless – while at the same time encouraging states to pass their own wage increase laws.
Nearly a third of businesses surveyed would have their workforce negatively affected [by a wage hike] in some way. Seven percent would axe all plans to hire more workers and 14 percent would have to lay people off.
What the president doesn't seem to understand is that increasing the minimum wage by 40 percent would actually cause more harm than good. And the sector of our economy that would be especially hard hit? Small businesses. Raising the minimum wage to this level could put America's tradition of entrepreneurship in danger.
A recent study of small- and medium-sized businesses by The Lucas Group yielded an unsettling preview of what might happen if this wage hike legislation were passed. First of all, over a quarter of these business owners reported that they'd be forced to raise their prices. That could affect consumer spending, which would be bad for our economy as a whole.
But let's take a closer look at the effects on the small businesses themselves. Nearly a third of businesses surveyed would have their workforce negatively affected in some way. Seven percent would axe all plans to hire more workers and 14 percent would have to lay people off. A smaller number reported that they simply would not be able to handle such an increase at all and would be forced to close their doors.
The Congressional Budget Office reported that raising the minimum wage to $10.10 could kill up to one million jobs. Our economic recovery continues to struggle anemically along, and that's part of a larger, disturbing trend. A recent study found that the rate of new business creation in the United States has dropped by about half since 1978, and most recently, between 2009 and 2011, more businesses have closed in this country than have opened. Is this really the right time for the president to push for a policy that would harm so many Main Street small businesses and put Americans out of work? In doing so, he would disproportionately harm a group that's driving American innovation and job creation: Hispanic small business owners.
In 2007, there were 2.26 million Hispanic-owned businesses in the United States. One study estimated that by 2013, that number had jumped to 3.16 million businesses, which generated over $468 billion in revenue. Another study found that between 1990 and 2012, the number of Hispanic entrepreneurs in the U.S. tripled. Of course, these are likely to be small businesses, often run by a family with maybe a handful of other employees. It's just these sort of businesses that wouldn't be able to absorb a federally-mandated increase in the minimum wage.
All Hispanic workers – not just business owners – stand to be hurt by this misguided policy. As of the most recent report from the Bureau of Labor Statistics, the unemployment rate for Hispanics was 7.3 percent - higher than the national average of 6.3 percent. These unemployed Hispanic workers will seek minimum-wage jobs as a way to enter or re-enter the workforce, only to find they've disappeared as businesses struggle to make up the costs forced on them by the President's wage increase. The Lucas Group survey noted that the consumer services industry – in which we find not only many Hispanic workers, but many Hispanic-owned businesses – would be put at particular risk.
There may be cities where such an increase in the minimum wage could be absorbed without much economic damage. Those would be the communities with very healthy economies where very few people currently work at the minimum wage. That's why I believe our focus should be on creating more of these healthy economies, instead of imposing a one-size-fits-all national wage increase throughout our nation.
All Americans deserve an economic climate that allows everyone the chance to get ahead, no matter where they start. That's what has drawn people to come to this country for generations. Hispanics – whether recent arrivals themselves or their descendants – are making good on the promise of the American Dream. That entrepreneurial spirit should be encouraged, not stifled, if our economy is to once again thrive. Raising the minimum wage to a level burdensome to small businesses would only put that spirit in jeopardy.