Meeting Mother Teresa: I'll never forget what I saw in her face
Editor's note: The following column is excerpted from "I Loved Jesus in the Night: Teresa of Calcutta—A Secret Revealed" by Paul Murray.
I had my first glimpse of Mother Teresa more than thirty years ago. The place where we met was an unexpected place: not in the streets of Calcutta among the poorest of the poor, not in a hospice for the dying, or in an orphanage for small children, but in a normal-sized university classroom in Rome.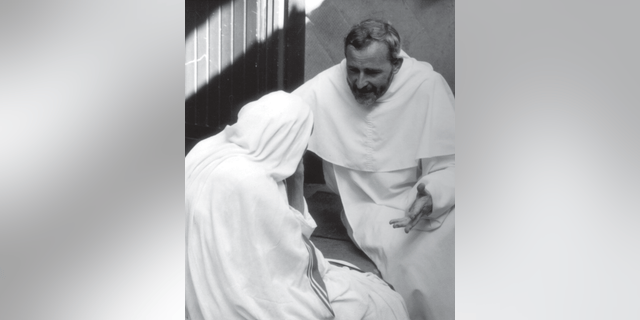 Like almost everyone else in the world, at that time, I had heard stories about her great goodness and love for the poor. But nothing could have prepared me for the impact she made on me at that first encounter.
She spoke for just over thirty minutes, beginning her talk with a prayer and ending with a prayer.
Together with my fellow students, I had listened, over the months, to many words being spoken in that particular classroom. But I had never realized that words of such simplicity and candour could so deeply penetrate the mind and heart.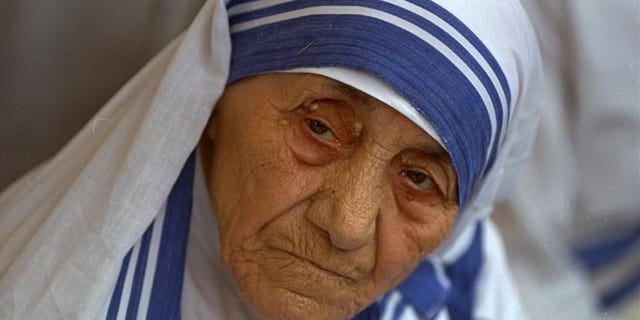 It is almost impossible to describe the quality of Mother Teresa's voice. Her words, when she spoke, were not the expression of thoughts merely, or even of convictions, but somehow the expression of her entire being.
She spoke slowly, her voice grave for the most part, and yet never mournful.  Once or twice she repeated a sentence or two from the New Testament, but her first words were about hunger: "Jesus has made the hunger of the poor His hunger and their thirst His thirst. He is that close to us. Will we turn away?"
Then she quoted from the First Letter of St John: "How can you say you love God whom you cannot see if you do not love your neighbour whom you can see?"
She spoke, for a few moments, of the extent of suffering in the world and of the great hardship which the poor have to endure. But she went on, at once, to say that perhaps the greatest hunger in the world, the most terrible anguish, was not physical poverty or deprivation. It was the anguish of not being wanted, of being forgotten or rejected, of having no one.
Three years later, on June 10, 1977, I met Mother Teresa again, in Cambridge, England, and this time I was able to speak with her for a few moments alone.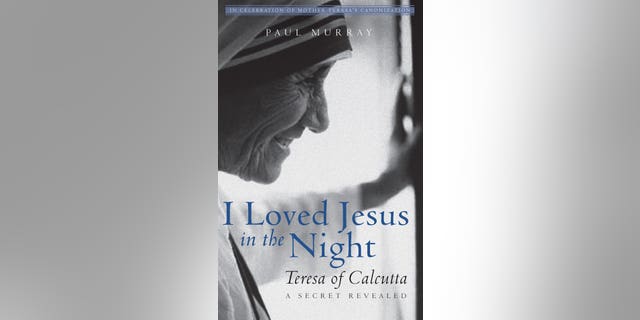 What struck me at once was something which has been remarked on many times over the years by those fortunate enough to meet Mother Teresa, and that is the radiant joy which shone in her face, a joy which, from moment to moment, seemed to illumine her every expression.
At the time I wondered if I had ever, in my whole life, met anyone so radiant.
Excerpted from "I Loved Jesus in the Night: Teresa of Calcutta—A Secret Revealed" by Paul Murray. Used by permission of Paraclete Press.
Copyright © 2008 by Paul Murray.
Mother Teresa's words copyright © 2008 by Missionaries of Charity.