Marie Claire snubs conservatives on list of influential women – Here's who should have made the list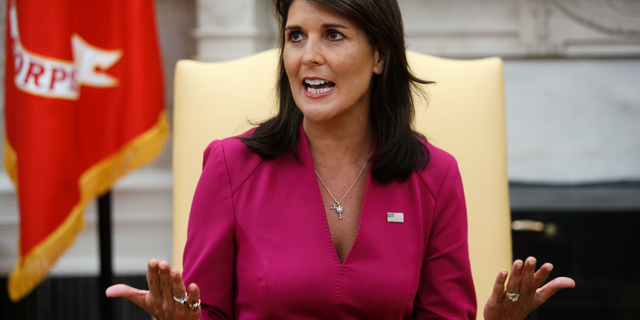 NEWYou can now listen to Fox News articles!
Marie Claire, a popular women's magazine, recently published an article headlined "50 Influential Women on Why They're Voting in the 2018 Midterm Elections." Not a single woman on the list was a conservative or a supporter of President Trump.
The magazine seems to believe that being female isn't just a matter of biology, but also of ideology – and that any woman not in love with Democrats and firmly in the anti-Trump camp is not a legitimate member of the sisterhood.
And Marie Claire has apparently concluded that conservative and pro-Trump women can't possibly be influential, even though several actually advise the president, while others have already proven themselves to be effective leaders who are having an impact.
DEAR MELANIA, IT'S BEEN TWO YEARS SINCE YOUR HUSBAND WAS ELECTED -- AN OPEN LETTER TO OUR FIRST LADY
With few exceptions, the Marie Claire list reads like a public service announcement from the Who's Who of left-wing heavyweights. The list is stacked with liberal star power from the hills of Hollywood to the halls of Washington – as well as some of their activist friends in and out of the media on both coasts.
When asked why they planned to vote in the midterm elections, virtually all of the women on the Marie Claire list, standing atop their soapboxes, gave us the canned version of the Democratic National Committee's talking points with their own personal flavor mixed in.
Remember Chicken Little, who thought the sky was falling? Listen to these women and you'd think the whole world is collapsing – and it's all Donald Trump's fault, aided by evil Republicans in Congress.
Marie Claire's writers and editors are so entrenched in their little left-wing corner of the world that they likely don't even realize their view of women is wildly distorted – like what you see looking in a fun house mirror. Yet these distortions are obvious to any objective observer.
Marie Claire's sister publication, Vogue, also swallows the true-blue Democratic line. That magazine published a piece on its website Thursday headlined:" Why Do White Women Keep Voting for the GOP and Against Their Own Interests?"
The headline illustrates the arrogance, ignorance and condescension of Vogue journalists. They're assuming they know best what every woman's personal interests are, based solely on her genetic makeup. #genderprofiling.
Breaking news: Women have brains. And, believe it or not, we don't all think alike and have the same goals, interests and political beliefs. And we can use our brains to think for ourselves, without waiting for left-wing writers to tell us what politicians to support and what to believe.
Since the Marie Claire journalists are incapable of recognizing that conservative and pro-Trump women can be influential, as a public service I've put together a list of such women who should have been on the Marie Claire list.
It is glaringly obvious that at least some of these women belong on the magazine's list. One has to wonder how Marie Claire's list ever got published without them – except we know. The magazine's list wasn't really a list of influencers as much as it was a liberal agenda and a left-wing wish list.
Here are my additions to the Marie Claire list of influential women:
Nikki Haley: As U.S. ambassador to the United Nations, Haley set herself apart as one of the most effective leaders in the Trump administration, proving she's not afraid to make the tough calls and refusing to let the U.S. be bullied by other countries. As governor of South Carolina she was praised for bridging the racial divide in the aftermath of the mass shooting at the Emanuel AME Church in Charleston; where nine black church members were killed by a self-proclaimed white supremacist.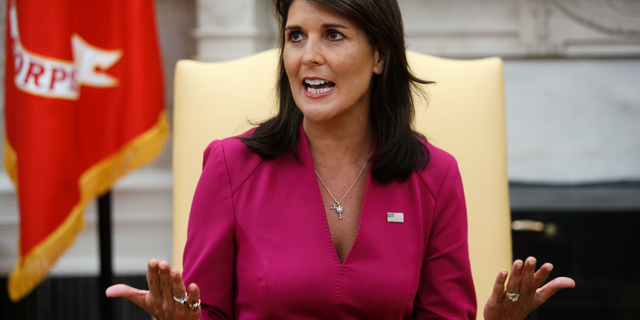 Kellyanne Conway: If the topic is influential women and politics, no one should leave out Conway, who blew through the glass ceiling by becoming the first woman to successfully run a winning presidential campaign. Unless you accidentally on purpose leave her off the list. Two years after President Trump's election, Conway still remains one of his most trusted advisers. She's smart and savvy – and in a debate you want her on your side.
Ivanka Trump: The president's eldest daughter has held the title of businesswoman, author, entrepreneur and trusted adviser to her father in the White House. Prior to the 2016 election, she was the executive vice president of development and acquisitions at the Trump Organization, co-founder of Trump Hotels, founded her own clothing line. She is also the author of the books "Women Who Work: Rewriting the Rules for Success" and "The Trump Card: Playing to Win in Work and Life." To say she wields influence is an understatement.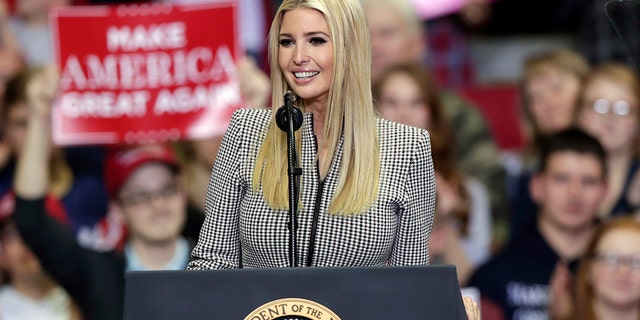 Sarah Sanders: The White House press secretary is a trusted adviser to the president and political punching bag for the left. She takes on a hostile media intent on undermining her boss and his administration every day. No matter how many "gotcha" questions they throw at her disguised as journalism, she reminds them who runs the briefing room.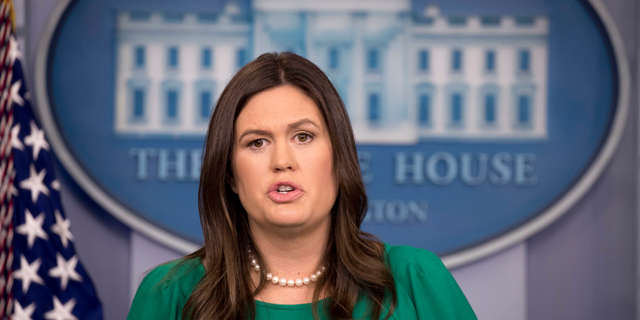 Kay Coles James: As the president of the Heritage Foundation, James leads an organization that has provided key people in leadership roles on the Trump transition team in the Trump administration. The foundation has produced scholarship, research and ideas that influence both the administration and Republican members of Congress.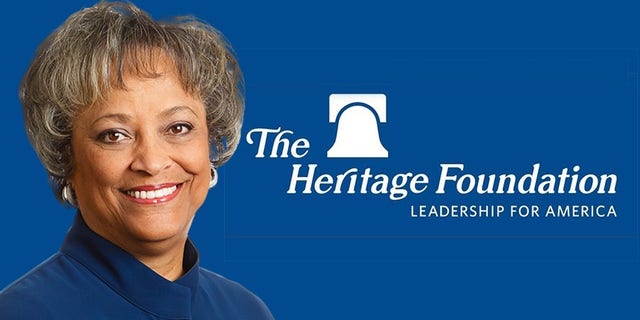 Sen. Joni Ernst: The Republican senator is the first woman from Iowa elected to Congress, as well as the first woman combat veteran elected to the Senate. Does anyone else hear the glass breaking above their head? In the Senate she's fought to improve mental health care for veterans.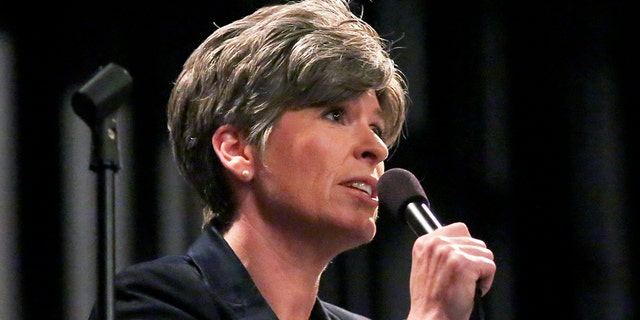 Maria Bartiromo: As the host of Fox Business News programs "Mornings with Maria" and "Maria Bartiromo's Wall Street" – as well as "Sunday Morning Futures" on Fox News Channel – Bartiromo is a straight shooter who is tough and fair, and an outstanding journalist. She's landed interviews with President Trump, former President George W. Bush and first lady Laura Bush.
Rep. Marsha Blackburn: The Tennessee Republican member of the U.S. House was elected Tuesday to the Senate. Remember when the dirty little secret was uncovered on Capitol Hill that your taxpayer money was being used as part of a hush fund to silence sexual assault accusers? Blackburn not only co-sponsored legislation to disclose settlements, but she was one of only a few women who was outspoken in trying to combat the Washington power machine to be transparent. Meanwhile, all of the heralded liberal women senators on Marie Claire's list have been silent about exposing their predator colleagues. All of them. Hypocrisy, anyone?
Penny Young Nance: Most people don't know it, but the largest organization centered on women and public policy is not Planned Parenthood, the National Abortion Rights Action League, or some other left-wing feminist group. It's Concerned Women for America. Nance is the president of the 500,000-member group. CWA will celebrate its 40th anniversary next year – staying power that transcends most liberal groups.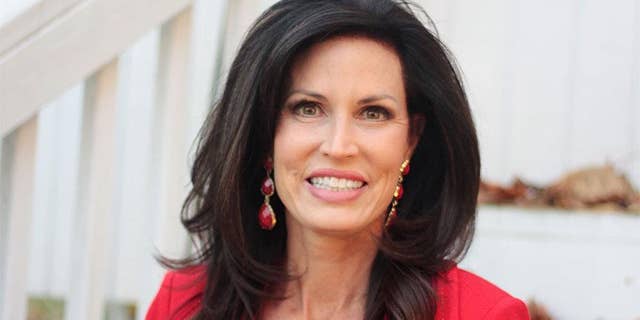 Candace Owens: As the communications director for Turning Point USA, Owens struck a chord with Americans over the last year with her message of ditching the victim mentality. Whether she's traveling the media circuit or speaking at college campuses, Owens is encouraging everyone to think for themselves and make decisions based on their experiences.
Sen. Susan Collins (honorable mention): While Collins is far from a conservative, the integrity the moderate Republican senator displayed in voting her conscience to confirm Brett Kavanaugh to the Supreme Court in the face of severe backlash earns her an honorary spot on this list. Her actions are in stark contrast to the reprehensible behavior from her colleagues on the left who made Marie Claire's list, including Sen. Kamala Harris, D-Calif., and Sen. Elizabeth Warren, D- Mass., who were only interested in outright character assassination of the judge and in promoting their expected campaigns for the 2020 Democratic presidential nomination.
If you're looking for a parody that has all the makings of a "Saturday Night Live" skit back when SNL was actually funny, Marie Claire's list may entertain you. However, if you want to see some shattered glass fall from the ceiling, you can't ignore at least some of the women who should have made the list.