Let's not welcome the Great Pumpkin Spice season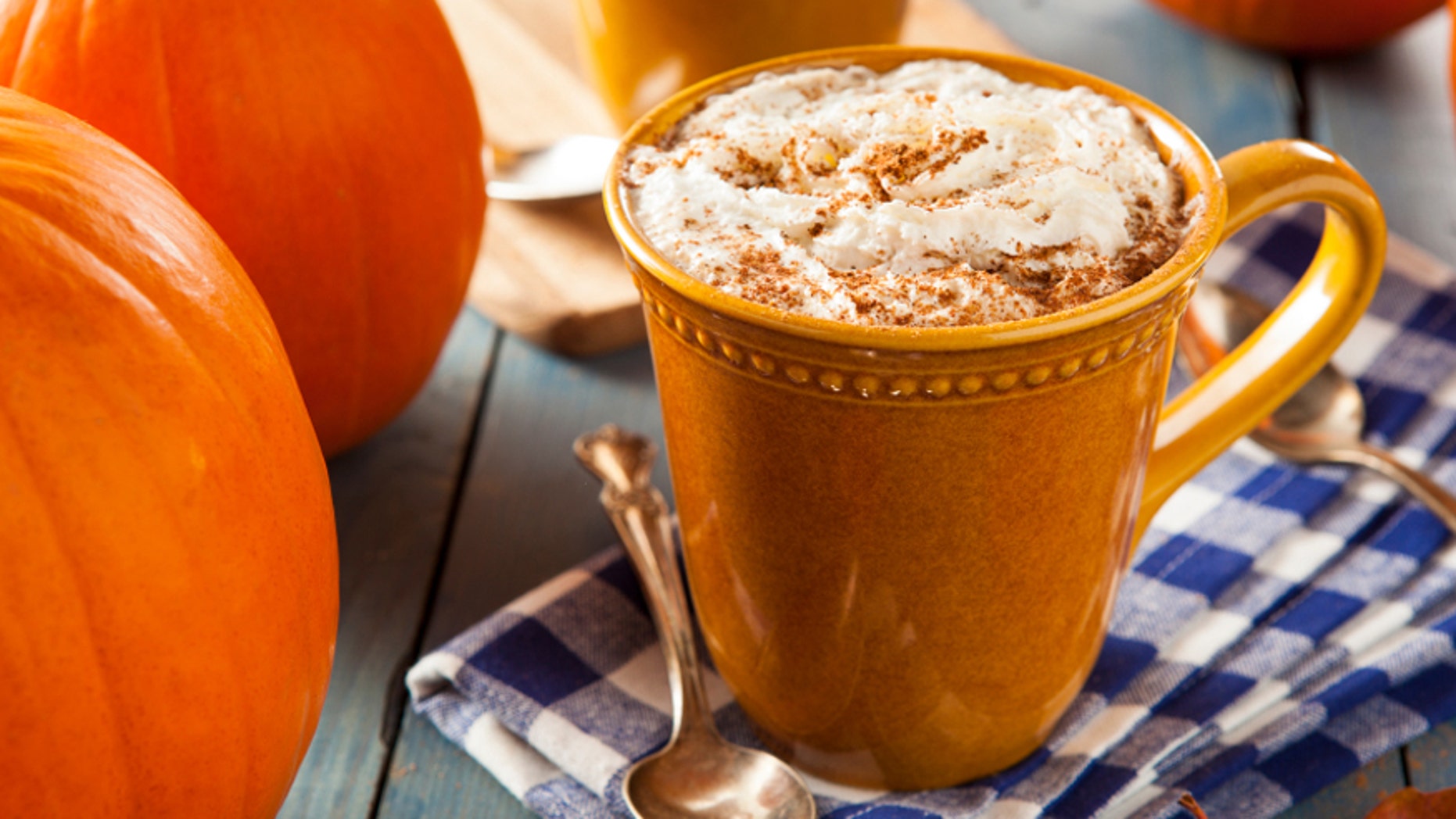 Someone on Twitter this week asked the million dollar question: "What's worse, the end of summer or the beginning of pumpkin spice season?"
I couldn't have put it better myself.
I'll take that back.
I'm convinced that if presidential candidates were to somehow incorporate pumpkin spice into their campaigns, they would surge in the polls.
Yes, I can.
Pumpkins are for bumpkins.
A few tastefully placed pumpkins on the porch toward mid-October, a lightly scented autumnal candle, and, of course, pumpkin pie at Thanksgiving are all welcome icons of the harvest season, but, as usual, we Americans just don't know when and where to stop.
Summer is still scorching us with 90 degree days, but we're already jumping into metaphorical hay rides, swimming in pumpkin-spicy musk.
If you don't know what that is, try going into any retailer of crafts or bath products, and you'll be assaulted with it as soon as you open the door.
From lotions to potions to food products, we all have PSD: Pumpkin Spice Disorder.
I'm convinced that if the 2016 presidential candidates were to somehow incorporate pumpkin spice into their campaigns, they would surge in the polls.
Kellogg's has a pumpkin spice mini-wheats cereal. For those of you who prefer a healthier breakfast, there's now a pumpkin pie Pop-Tart. For an afternoon snack, you can wash down your pumpkin pie Pringles with pumpkin spice Snapple.
Let's not forget the pumpkin spice donuts, pumpkin spice coffee creamer, and pumpkin cheesecake at Olive Garden.
Is it any wonder most Americans are as round as pumpkins?
Like the hot dog pizza sensation wasn't enough to make us even fatter?
This pumpkin spice madness has given our European frenemies another excuse to laugh their heads off at what cultural cretins we are.
And I don't blame them.
We are so enamored of all things pumpkin spice that it's a trending sensation on social media, mostly because Starbucks rolled out its official pumpkin spice latte Twitter feed, which already has over one hundred thousand followers.
"Can you feel the sparklers, pumpkinheads?" the feed asks, showing a latte cup wearing orange sunglasses, flanked by two firecrackers. "Seriously, these sparklers are like a thousand degrees. #PSLisBack.
"Fall's official beverage, " Starbucks claims on its Instagram account for PSL, which, by the way, is worthy of the coveted blue checkmark signifying its veracity as a legitimate account.
All of the climactic anticipation is due to Starbucks' teasing marketing strategies.
Starbucks pulls the PSL plug every year after a limited, seasonal-only offering, causing some very sad separation anxiety among the PSL addicted.
"I'd hate to be apart from you any longer, " a PSL fan tweeted.
It seems to me people are using pumpkin spice as a proxy for their affection for fall.
It's a favorite time of year, that engenders fond memories and plenty of nostalgia.
We love the season's mystery, sensuality, and, of course, all of the Halloween festivities, but instead of enjoying the season's slow reveal, we rush it, commercialize it, and find ourselves in an explosion of kitsch.
So, I, for one, won't be indulging. I'm enjoying summer while it's still here.
When fall does finally arrive, I can't wait to kick up some leaves with a cup of cider in hand.