Let's give members of our military help where they need it most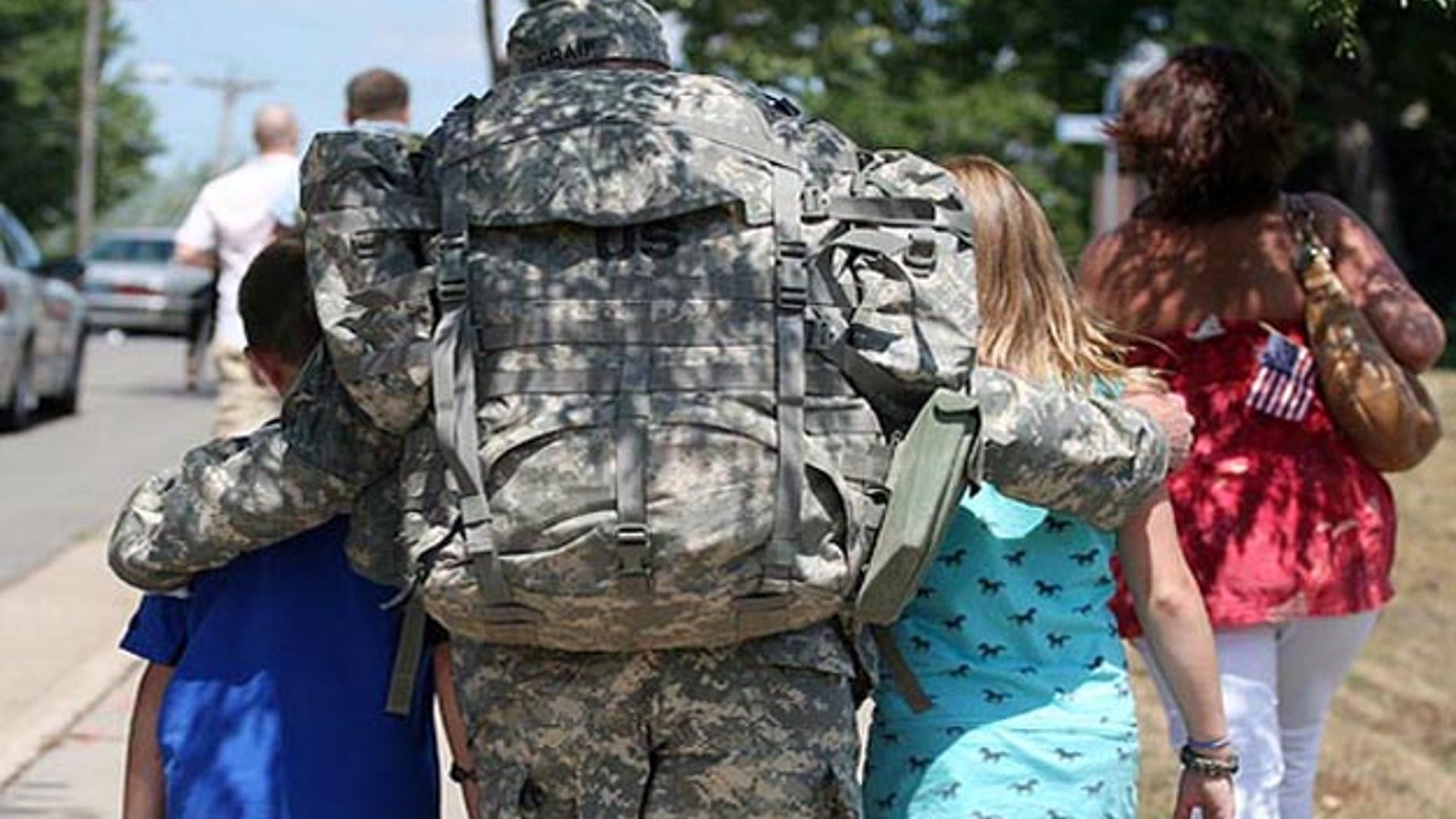 Monday, May 30 is Memorial Day, one of the commemorations that occurs as part of National Military Appreciation Month (NMAM). This year, instead of just "appreciating" the fallen and all the dedicated men and women who serve our nation in the military, let's go an extra mile and think about helping them where they need it most.
In their wallets.
A recent survey conducted by Pioneer Services, a Division of MidCountry Bank that's been providing financial services to military families for nearly 30 years, underscores just how compelling those economic needs can be. Pioneer has done surveys of military personnel for the past few years to coincide with NMAM; this year, we partnered with Military Spouse Magazine to focus on active-duty wives and husbands.
Here's some of what the 400 respondents had to say:
- Around 70 percent are concerned – many "very concerned" – about dealing with financial emergencies. Twenty percent said they were totally unprepared for an emergency. In other words, one-fifth of those who safeguard our nation's security feel insecure themselves.
- Seventy-five percent are "somewhat" or "very" concerned about long-term savings. Such wide-spread concern can only suggest that our military families would like to save but cannot. (Fortunately, 72.3 percent are saving as much or more than last year.)
- By another overwhelming majority, 73 percent are concerned about finding a job. Half do not work and, of those, 65 percent cite "frequent relocation" as the reason.
If jobs of any sort are tough to get and keep because of Permanent Changes of Station (PCS), it's a good bet that spouses who'd love to pursue real careers cannot do so. "Even in the nursing field, I find it hard to find and keep a job long enough to advance," one spouse told Pioneer. "[W]hen we relocate, it's very challenging finding new opportunities because I don't have enough time to grow."
The constant possibility of overseas deployment only makes it tougher to land jobs or develop careers, especially for families worried about childcare. Here, of course, we're not just talking about money management. According to the survey, mental/emotional stress is the main challenge to stable relationships among nearly one-third of respondents, while 26.3 percent cite the stresses of deployment and 24 percent say financial pressures. The three are directly linked: relocations cause financial pressures, and the emotional pressures of both cause unnecessary hardship.
It would truly be a disservice to these families were we to assume that their problems are inevitable facts of life to which there are no solutions.
Solutions do exist. For starters, all you need is a browser to access resources that can help military families start getting hold of their finances. Some tools, like Pioneer's "Pre-Deployment Checklist," are specifically geared to help manage the most challenging circumstances. 
More can and must be done.
More can be done by both government and the private sector, with innovative new programs to find or create jobs tailored for spouses likely to relocate. Civilians work remotely; why can't military spouses?
More can be done to ensure childcare. If there aren't enough daycare centers, let's expand affordable access to them.
While the military and financial institutions provide savings plan options and have begun offering financial education, more can be done.
It's time for a public/private sector partnership to address these critical quality-of-life issues. People who are willing to risk their lives for us today should not worry about paying their bills tomorrow.
Allen Usry retired as a Chief Master Sergeant in 2012, the highest enlisted rank in the U.S. Air Force, after a 30 year military career. Chief Usry served in several senior leader positions including Command Senior Enlisted Leader (CSEL) for NORAD and USNORTHCOM. He is a consultant and contributor to Pioneer Services/MidCountry Bank's award winning financial education program.