Lessons for our kids from Laremy Tunsil's NFL Draft night humiliation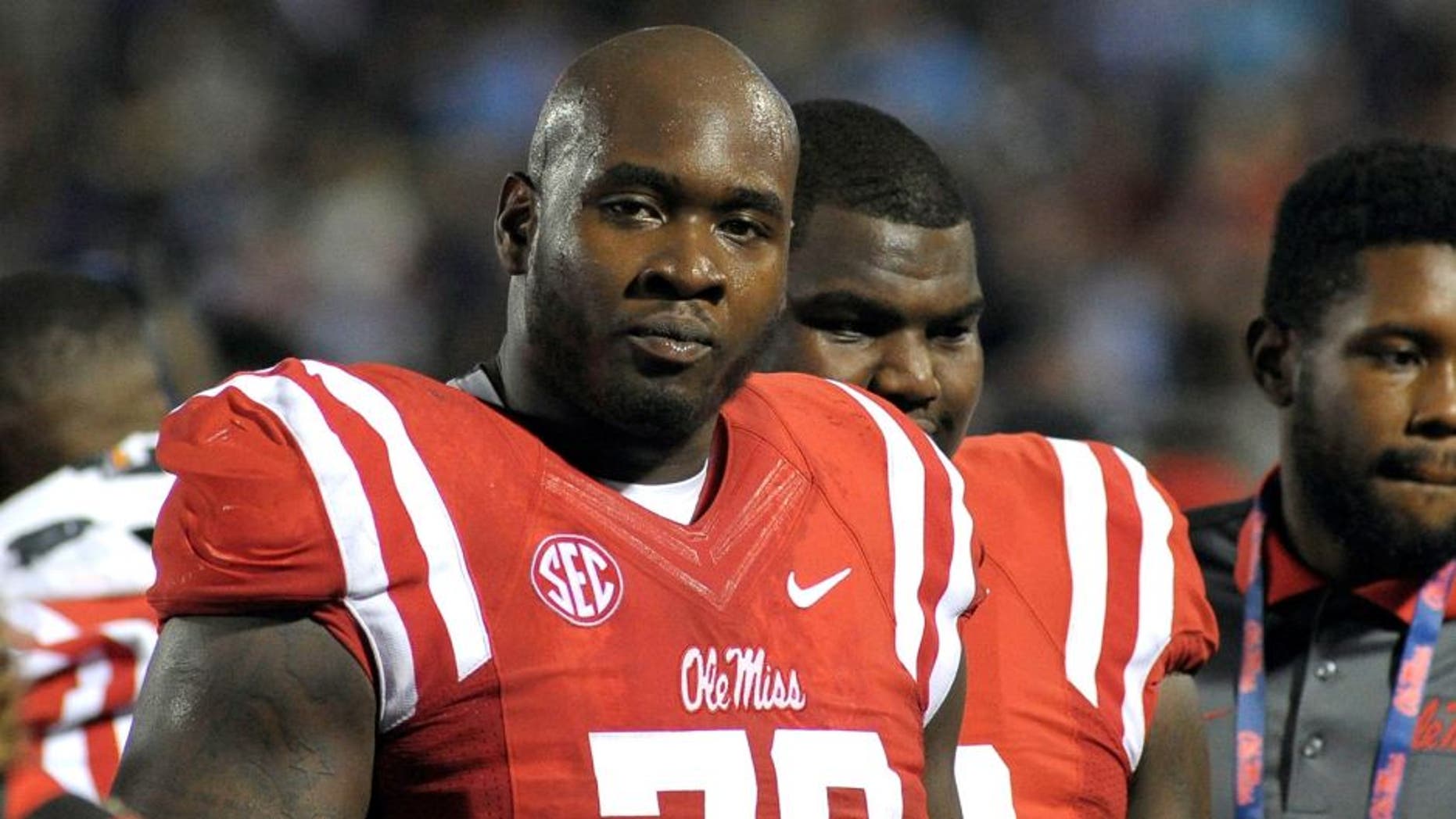 The 2016 NFL draft was supposed to be the crowning achievement of 21-year-old Laremy Tunsil's young life, and Thursday night, it blew up in his face.
The Baltimore Ravens were reportedly set to draft the Ole Miss football player at No. 6 overall. But 13 minutes before the draft started, someone hacked Tunsil's verified Twitter account and posted a video of him smoking what appeared to be marijuana. He immediately fell out of the top ten, but it was about to get worse.
The hacker then used Tunsil's Instagram account to post screenshots of text messages between Tunsil and Ole Miss assistant athletic director for football operations John Miller. The text messages didn't look good — Tunsil appeared to be inappropriately asking for and receiving money to pay his rent and his mother's utility bills.
Fortunately for Tunsil, he was nonetheless drafted at No. 13 by the Miami Dolphins, but his drama wasn't over yet. His celebratory press conference devolved into an impromptu confessional in which he addressed the video and admitted, "I made that mistake several years ago." Then, when pressed by reporters, he also admitted to taking money from a coach.
It's a rough way to start your NFL career.
To all the aspiring young adults out there, let this serve as a cautionary tale.
If you have any desire whatsoever to succeed in your career, education, or relationships, then you need to understand – right now -- that there will be people who resent your success, and some of those folks will be happy to put you back in your place. And like it or not, there's no better way for them to do that than to use your own dumb decisions that you foolishly allowed to be documented with a Smartphone.
We understand that you're going to do stupid things, and hopefully, you'll recover from them. But please, for the love of your own future, do not use a Smartphone to do these stupid things — in fact, just avoid doing stupid things altogether if a Smartphone is anywhere around.