Left vs. far-left among Hawaii Democrats could spell trouble in November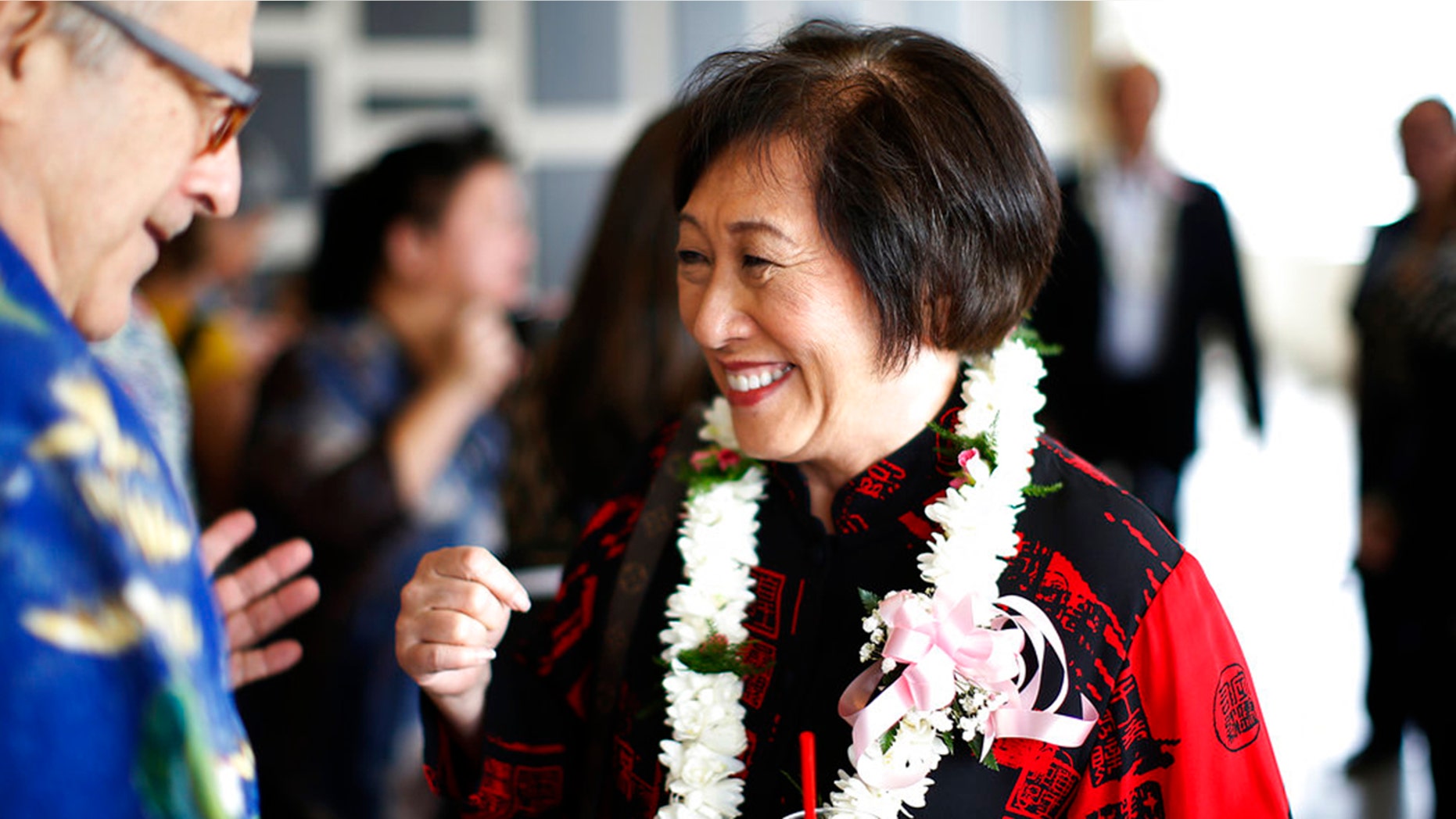 The left versus far-left competition that's broken out among Democrats in the aftermath of Hillary Clinton's loss to Donald Trump in the 2016 presidential race was evident in the Hawaii Democratic primary Saturday.
In the solidly Democratic state, where Republicans rarely win any elections, Gov. David Ige won the Democratic gubernatorial nomination, making him a heavy favorite for re-election.
Ige, who had the backing of some of the island state's most powerful unions, was able to turn back a challenge from retiring U.S. Rep. Colleen Hanabusa, who gave up her House seat for a second time to make an unsuccessful bid for statewide office. She led in early pre-election polls against Ige but he staged a comeback.
Hanabusa was, arguably at least, the farther left of the two candidates. But both she and Ige promised to stand up to President Trump if elected.
And both Ige and Hanabusa endorsed the efforts of a U.S. district judge in Hawaii to block the president's efforts to impose a ban on travel to the United States by people coming from a group of countries thought to be a haven for terrorists and anti-American activities.
With all precincts reporting, Ige had 51 percent of the vote, compared with 44 percent for Hanabusa. The remaining votes went to four minor candidates.
Republicans nominated state House Minority Leader Andria Tupola to run against Ige. She won 56 percent of the vote against two opponents but is given little chance of beating Ige in November.
For the U.S. Senate, Democratic incumbent Maizie Hirono had no primary challenger and is heavily favored to win re-election in November over Ron Curtis, who won the GOP primary with 23 percent of the vote over seven other candidates.
President Trump's ability to turn his supporters out for a preferred candidate may be more of a threat to their march to majority than the Democrats believe.
U.S. Rep. Tulsi Gabbard, a nationally prominent progressive Democrat who represents the state's 2nd Congressional District, crushed two opponents to win her party's nomination for another term with 84 percent of the vote. Republican candidate Brian Evans faced no challengers for his party's nomination for the seat.
In the 1st Congressional District, Ed Case – a solidly pro-business Democrat – emerged as the winner with 40 percent of the vote over six other candidates to win his party's nomination for the House seat that Hanabusa is vacating.
The factionalism among Hawaii Democrats is hard to follow for anyone who doesn't live there. The economic, racial, and ethnic diversity create strange alliances within the Democratic Party.
It is hard, therefore, to imagine that supporters of outgoing Lt. Gov. Douglas Chin, who finished second to Case in the Democratic congressional primary with 25 percent of the vote, getting behind Republican Cam Cavasso ahead of the November election, even though Case is far out of the mainstream of Democratic Party politics.
From a local perspective that might be a sensible strategy. Let the GOP have the seat for two years then win it back with a progressive who will serve for 10, rather than let Case have it for the foreseeable future.
But that doesn't work in the current national environment and in the battle for control for the U.S. House. With most analysts predicting the Democrats will take control in the November election as the result of an anti-Trump backlash, every seat counts.
Maybe. But Michael Barone, who for years literally wrote the book on U.S. congressional elections ("The Almanac of America Politics"), says that predictions of Democrats winning a House majority and making Rep. Nancy Pelosi of California speaker again may be premature.
In a commentary he recently penned for the Rasmussen polling newsletter, Barone stressed that voter resistance to "one-party control" of the federal government may be what's driving things.
Presidents Bill Clinton, George W. Bush, and Barack Obama all faced a Congress controlled by the opposite party for much of their presidencies. That could be the voters' way of ultimately forcing a compromise between the factions in Washington, or – believe it or not – voters may actually prefer gridlock.
Split ticket voting, as Barone and others have documented, has been on the decline for some time. It's one of the reasons the two parties are so polarized. Each believes it has a strong base of support, and that data support that conclusion.
But President Trump's ability to turn his supporters out for a preferred candidate may be more of a threat to their march to majority than the Democrats believe.